'Intense wave' kills father of six after slamming him into sand and breaking his neck in front of children A North Carolina father died in a freak accident at the Oak Island beach on Thursday, 18 July, after an "intense wave" slammed him into the sand and broke his neck.
Lee Dingle, 37, was playing with three of his children when the tragedy struck, his wife Shannon Dingle said.
Shannon, a mother of 6, said: "an intense wave hit him [Lee Dingle] just right to slam his head into the sand, break his neck, and make his throat swell so much his brain was deprived of oxygen for too long to recover." She added that "some heroes" including the children tried to revive their father but it was all in vain. "His body couldn't recover from the initial injury."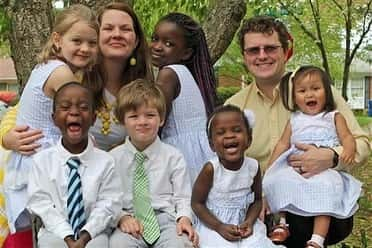 The couple met each other when she was 18 and he was 19. They had been together ever since. Shannon said: "I wasn't supposed to be saying goodbye at 37. I don't know how to be a grown-up without him, but I'll learn. I just wish I didn't have to."
Although help was immediately provided to Dingle after he was hit, Lee couldn't make it. Oak Island Rescue said in a statement, "In this very serious situation, local agencies, and the bystanders on the beach, worked together to give this gentleman the best chance for survival." They said that the OIFD was on the scene as quickly as possible and provided Dingle with paramedic level care within minutes. Although they were prepared for an airlift, "the patient was too unstable for air transport."
Dingle was the president of Atlas Engineering in Raleigh, North Carolina, which "specializes in assessing older or damaged facilities, designing repairs and upgrades, and keeping your facility in service." Dingle had 15 years of experience and graduated from North Carolina State University in 2004 with a degree in civil engineering, the company's website says.
Shannon's friends have created a GoFundMe page for the family to deal with the tragedy and provide financial support to the large family.
"Lee loved and lived generously. The magnitude of this loss cannot be understated. Please help care for his family in his absence," it says.