Nikki Bella admits she 'has hope' for John and her to work things out Nikki Bella and John Cena's romance might not be over yet! While appearing on the red carpet of the NBC Universal Upfront presentation in New York on Monday morning, Nikki admitted that she was left 'speechless' after she heard that the WWE star wants to get back with her.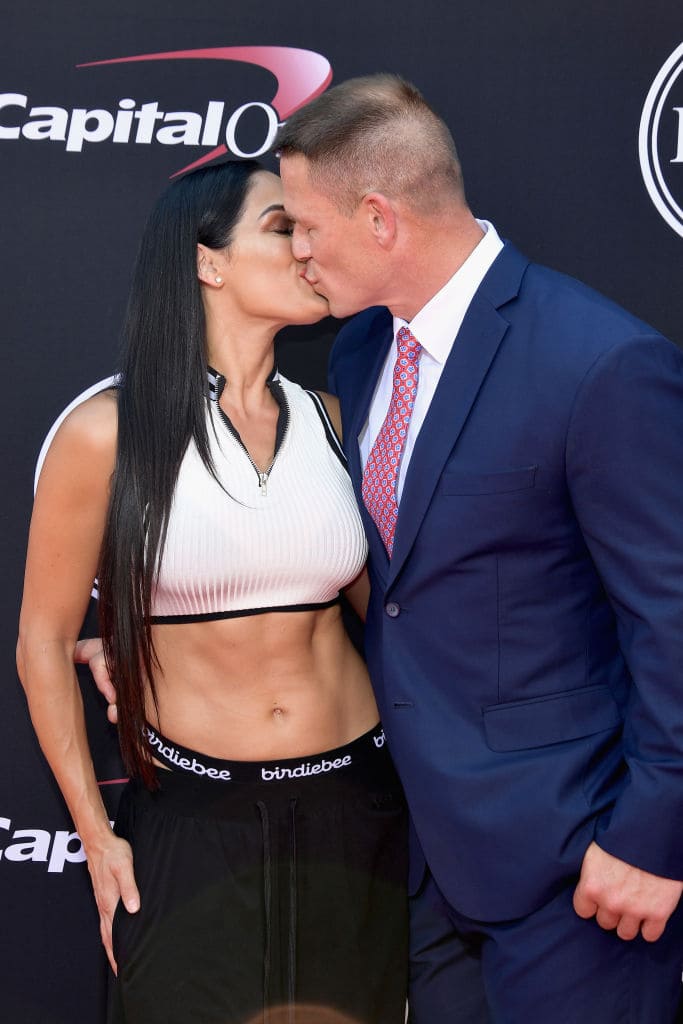 The 34-year-old professional wrestler was quite surprised after Extra's" AJ Calloway told her that John admitted he was still interested in working things out during his appearance in an interview. Taking a minute to respond, Nikki said, "Wow. Well, I'm speechless. That's crazy." Even though the couple announced their split in April, days before their wedding, Nikki believes they can still work things out.
"I have hope. I'm at a point in my life where I feel like I kind of lost me and I want to find me and work on me," she said. She confessed that she rather have both of them take time and think over their decision than regret the same years down the lane.
"I just want John and I both to live happily ever after whether it's together or separate and I just don't want us to go down the road in life and have regrets of like 'I did this for you' or 'you did this for me,' so I think it's okay in relationships to take that moment," she said.
"The day I say my vows, I want to say them once and I want to fully mean them, and so that's what made me hesitant — am I ready to say these vows?" she continued. This comes after John admitted that even though there are times when he finds it hard to open up to someone, he would do all he can to get Nikki back in his life. "I love her. I want to be with her. I want to make her my wife. I want to be the father of her children. I just want us to work and that's so just from [the heart] and all that other stuff is B.S," he said.
"There was an unfortunate set of circumstances where our relationship ended. There's been a lot of speculation recently about me being seen in public, and everyone's been like, 'Oh John Cena's enjoying the single life.' No, I was supposed to be married and have a honeymoon over these two weeks." John confessed he supports Nikki in finding "whatever it is she wants that made this fall apart in the first place".