New Zealand mosque shootings: Gunman Brenton Tarrant was a "dedicated personal trainer" who went out of his way to help people
The manager of the gym where the shooter worked said his travels around the world may have brought about a change in him Till he gunned down 49 people and injured another 48 in the mosque shootings in New Zealand, 28-year-old Australian national Brenton Tarrant was just a dedicated fitness trainer at Big River Gym in the northern New South Wales city of Grafton.
Gym manager Tracey Gray confirmed to ABC that Tarrant was indeed the person in the live Facebook video of the shooting, and said he didn't seem like a person interested in firearms at all. 
"He was a very dedicated personal trainer," Gray told the publication. "He worked in our program that offered free training to kids in the community, and he was very passionate about that."
Tarrant is said to have worked at the gym from 2009 to 2011, soon after he finished school. Gray said Tarrant was a model fitness instructor who went out of his way to help people and put in extra effort.
"I honestly can't believe that somebody I have probably had daily dealings with and had shared conversations and interacted with would be capable of something to this extreme," she said.
"I think something must have changed in him during the years he spent traveling overseas," she said. Gray told the outlet that Tarrant had gone traveling to Asia and Europe after 2011. His travels also took him to North Korea.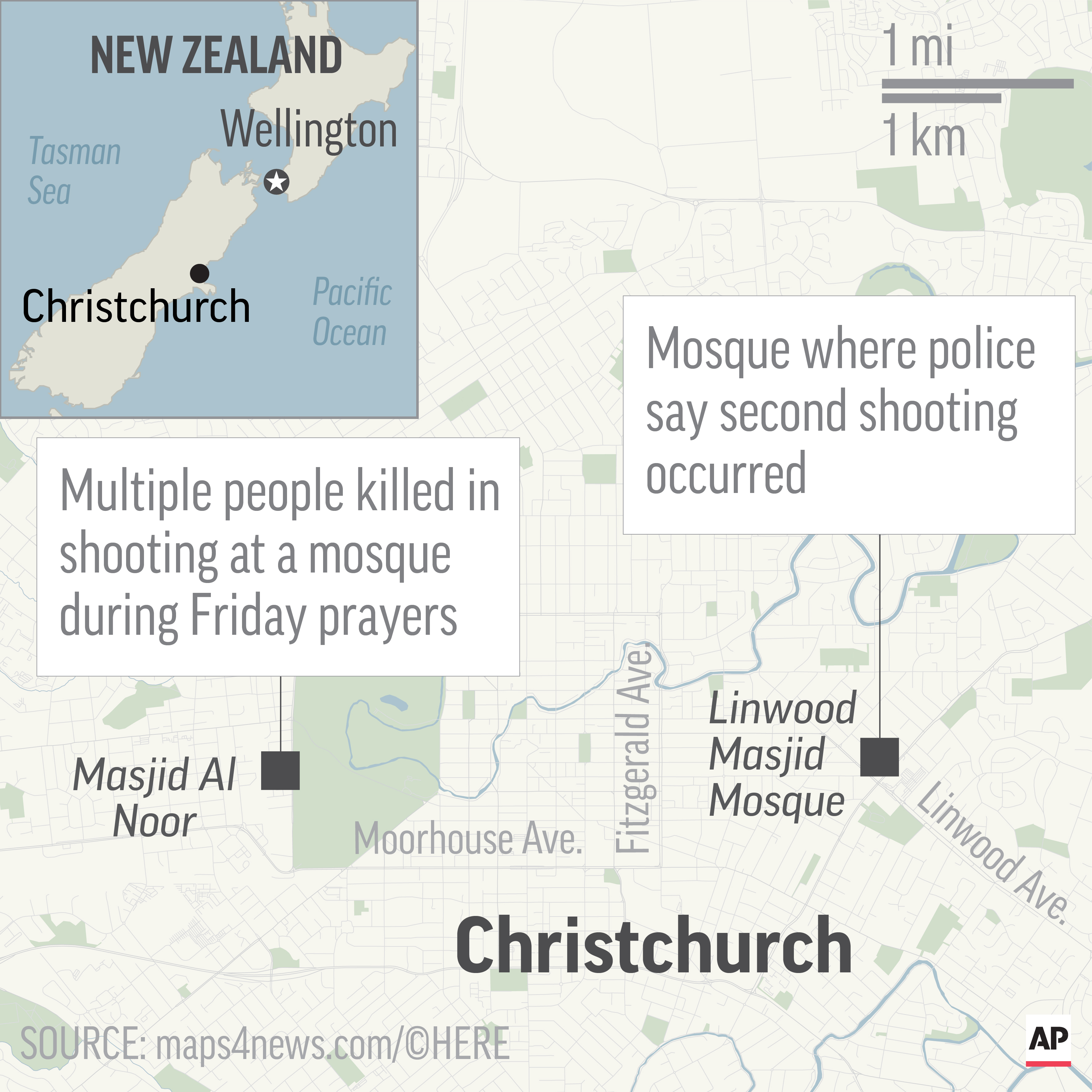 Just hours before Tarrant shot down dozens at the two mosques in Christchurch, he released a detailed manifesto online, expressing his views on why he was going to carry out the attack and who he was.
In the manifesto, he said that he was inspired by a trip he took to France in 2017. "For many years I had been hearing and reading of the invasion of France by non-whites, many of these rumors and stories I believed to be exaggerations, created to push a political narrative. But once I arrived in France, I found the stories not only be true, but profoundly understated. In every French city, in every French town the invaders were there."
He also wrote that he supported US President Donald Trump "as a symbol of renewed white identity and common purpose" and cited pro-Trump activist Candace Owens as an influence.
"The person who has influenced me above all is Candace Owens." Owens is a vocal critic of Black Lives Matter and of the Democratic Party.
He also described himself as "just a regular White man" from "a working class, low-income family … who decided to take a stand to ensure a future for my people". He also wrote, "My parents are of Scottish, Irish and English stock. I had a regular childhood without any great issues."
Tarrant also said that he had little interest in education and barely made passing grades and that he did not go to university. He made some money while working at BitConnect, and mentioned in the manifesto and that he used that money to travel. He also called himself a "kebab removalist". 
Tarrant's chilling online manifesto also mentions that he was inspired to carry out the attack after reading about the Norway's mass killer Anders Behring Breivik. He makes a reference to the Knights Templar, an extremist Christian group from the 12th century when mentioning Breivik.
"I have read the writings of Dylan Roof and many others, but only really took true inspiration from Knight Justiciar Breivik," he wrote. He also said that this attack was a "revenge" for him, for the "hundreds of thousands of deaths caused by foreign invaders in European lands throughout history."