New Zealand mosque shooting: Suspected gunman Brenton Tarrant wanted "revenge against foreign invaders" in chilling manifesto
The 73-page long manifesto described him as 'just a regular White man' from 'a working class, low-income family who decided to take a stand to ensure a future for my people'.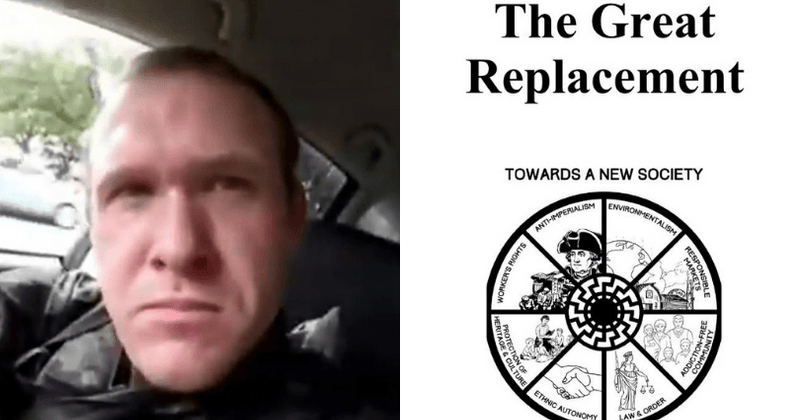 Just hours before the tragic Christchurch New Zealand mosque massacre, the gunman, believed to be Brenton Tarrant, 28, had gone public with his manifesto that answers why he carried out the attack. The 73-page long manifesto describe him as "just a regular White man" from "a working class, low-income family … who decided to take a stand to ensure a future for my people". Tarrant, who has been identified as an Australian national, called the manifesto 'The Great Replacement' and published it online the morning before opening fire at two mosques in Christchurch. Tarrant also live streamed his attack on the Al Noor mosque on Facebook.
Australian Prime Minister Scott Morrison confirmed an individual taken into custody is an Australian-born citizen and called him "an extremist, right-wing, violent terrorist". At least 49 people are believed to have been killed in the attack, with up to 20 also in hospital in serious condition.
Tarrant's chilling online manifesto also mentions that he was inspired to carry out the attack after reading about the Norway mass killer Anders Behring Breivik. He makes a reference to the Knights Templar, an extremist Christian group from the 12th century when mentioning Breivik. "I have read the writings of Dylan Roof and many others, but only really took true inspiration from Knight Justiciar Breivik," he wrote. He also said that this attack was a "revenge" for him, for the "hundreds of thousands of deaths caused by foreign invaders in European lands throughout history." 
He further continued, "There was a period of time two years prior to the attack that dramatically changed my views. The period of time was from April 2017 to May 2017. The first event that begun the change was the terror attack in Stockholm on 7 April, 2017. I could no longer turn my back on the violence. Something this time was different. That difference was Ebba Akerlund... Ebba was walking to meet her mother after school when she was murdered by an Islamic attacker," he wrote, referring to the Akerlund, the 11-year-old child killed in the 2017 Stockholm terror attack. 
He also said that he was inspired by a trip he took to France in 2017. "For many years I had been hearing and reading of the invasion of France by non-whites, many of these rumors and stories I believed to be exaggerations, created to push a political narrative. But once I arrived in France, I found the stories not only be true, but profoundly understated. In every French city, in every French town the invaders were there."
He said his reasons for the attack was to "show the invaders that our lands will never be their lands, our homelands are our own and that, as long as a white man still lives, they will NEVER conquer our lands and they will never replace our people".
He also mentioned why he picked New Zealand for the terror attack. "An attack in New Zealand would bring to attention the truth of the assault on our civilization, that no where (sic) in the world was safe, the invaders were in all of our lands, even in the remotest areas of the world and that tehre was no where (sic) left to go that was safe and free from mass immigration."