New on Netflix: Top TV shows and movies to watch in January 2019 Godzilla: The Planet Eater (Japanese Movie): January 9
This 2018 Japanese animated kaiju film featuring Godzilla is a co-production between Toho Animation, Polygon Pictures, and Netflix. The third and final film in the anime trilogy, it follows on from Godzilla: City on the Edge of Battle and is co-directed by KÅbun Shizuno and Hiroyuki Seshita. The film was released in Japan on November 9, 2018, and will be released worldwide on Netflix on January 9, 2019.
When Heroes Fly (Israeli TV series, in Hebrew): January 10
Starring Tomer Kapon, Ninet Tayeb, Michael Aloni, the Hebrew series When Heroes Flycenters around four Israeli military veterans who reunite after a bitter falling out and travel to Colombia in search of a loved one they'd presumed to be dead. The show was a success in Israel on the Keshet 12 network, and claimed the best series award earlier in the inaugural Cannes series festival in April 2018. The first season plays out over 10 episodes, and has been renewed for season two.
Back With the Ex (Australian reality show): January 11
Back with the Ex is an Australian reality television series which premiered on the Seven Network in April, 2018. The show features former couples who want to give their relationship a second chance.
Friends From College (TV series, Season 2): January 11
The Netflix original starring Fred Savage, Nat Faxon, and Cobie Smulders, and created by Nicholas Stoller is back with season two. After a crtically-bumpy first season the show, which surrounds old friends Ethan, Lisa, Sam, Nick, Max and Marianne, will hope to iron out the creases that made the first season so frustrating.
The Last Laugh (Netflix Original Movie): January 11
Chevy Chase, Richard Dreyfuss, and Andie MacDowell headline a star cast in the new Netflix film, 'The Last Laugh'. The film's about a restless talent manager who after moving to a retirement home reconnects with long-ago client Buddy and coaxes him back out on to the comedy circuit. We've missed Chevy and this looks like it's going to be an absolute cracker.
Sex Education (Netflix Original TV Series): January 11
Starring Gillian Anderson and Asa Butterfield, 'Sex Education' looks to be a no-holds-barred chuckle-fest. Young and naive Otis acts like his sex therapist mother and teams up with the angst-ridden Maeve to set up a clandestine sex therapy clinic at school. What could possibly go wrong!
Solo (Spanish movie, distributed by Netflix): January 11
Starring Alain Hernández, Aura Garrido, Ben Temple, this Spanish film is set in a remote area of the Canary Islands, where a surfer falls off a cliff. Fighting to survive, he reflects on his life and past romance. It's based on a true story.
Revenger (South Korean action-thriller movie): January 15
Revenger is a South Korean action film directed by Lee Seung-won, starring Bruce Khan, Park Hee-soon, Yoon Jin-seo and Kim In-kwon. It was released on December 6, 2018 and is set in the near future, where dangerous criminals are housed in a hellish prison island. A man purposely has sent himself to the island to avenge the murder of his family.
Sebastian Maniscalco: Stay Hungry (Stand-up comedy special): January 15
Sebastian Maniscalco brings an acerbically unique approach to peacocks on planes, life hacks, rich in-laws and life's annoyances in this comedy special.
Carmen Sandiego (Netflix Animated TV Series): January 18
Carmen Sandiego is based on the media franchise of the same name. The series will contain a "serialized look at Carmen's backstory that is told from her perspective". Serving as an origin story for the eponymous fictional thieving villain, it will be the fourth Carmen Sandiego television show after the PBS gameshows World and Time, and the Fox animated series Earth; it is also the first Carmen Sandiego show since the end of Earth in 1999.
Close (Netflix original action thriller movie): January 18
Starring Noomi Rapace and directed by Vicky Jewson, Close revolves around the career of real-life bodyguard Jacquie Davis, one of the world's leading female bodyguards, whose clients have included J.K. Rowling, Nicole Kidman and members of the British royal family.
Girl (Award-winning Belgian movie, distributed by Netflix): January 18
Girl is a 2018 Belgian drama film about a trans girl who pursues a career as a ballerina. It is directed by Lukas Dhont written by Dhont and Angelo Tijssens. It stars Victor Polster. The film screened in the Un Certain Regard section at the 2018 Cannes Film Festival, where it won the Caméra d'Or award, for best first feature film, as well as the Queer Palm, and Polster won the Un Certain Regard Jury Award for Best Performance.
Fyre: The Greatest Party That Never Happened (Documentary): January 18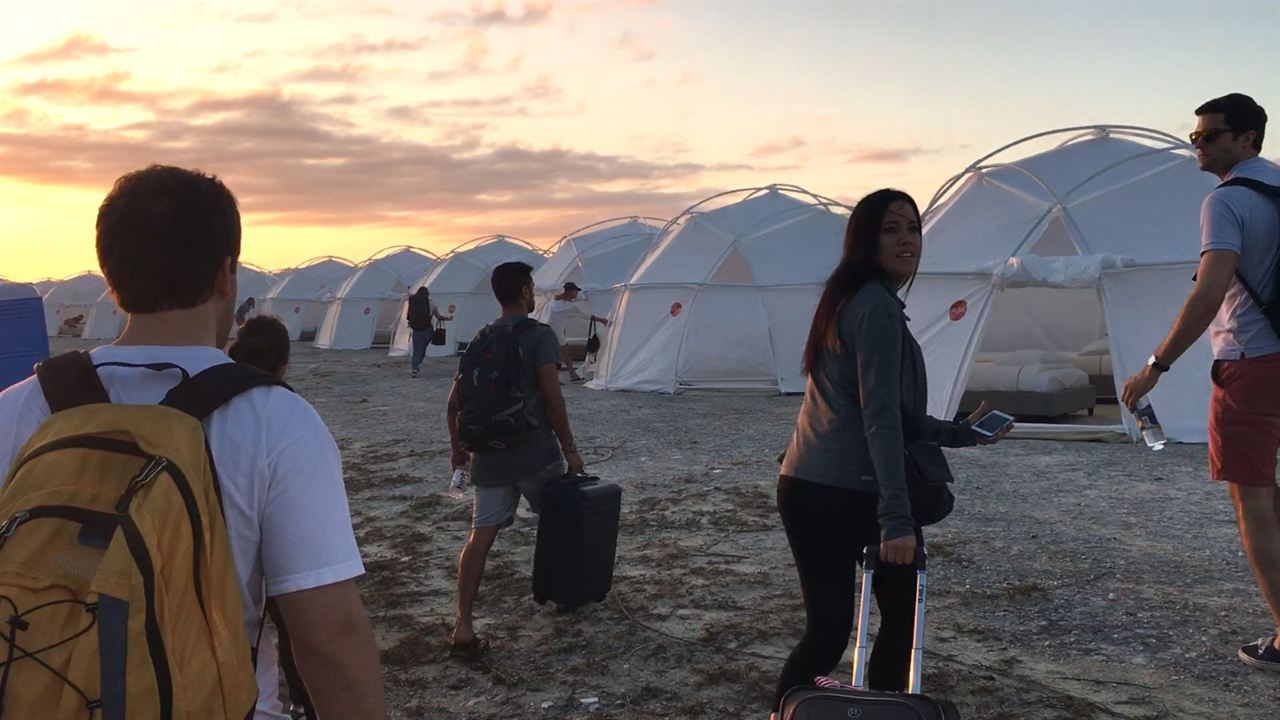 The Fyre Festival was billed as a luxury music experience on a posh private island, but it failed spectacularly in the hands of a cocky entrepreneur.
Grace and Frankie (TV Series, season 5): January 18
Grace and Frankie, created by Marta Kauffman and Howard J Morris for Netflix, stars Jane Fonda and Lily Tomlin in the title roles of Grace and Frankie, two unlikely friends who are brought together after their husbands announce that they are in love with each other and plan to get married. Sam Waterston, Martin Sheen, Brooklyn Decker, Ethan Embry, June Diane Raphael, and Baron Vaughn co-star in supporting roles.
IO (Netflix original science fiction movie): January18
A teenage girl (Margaret Qualley) must decide whether to evacuate a dying Earth on the last shuttle off the planet—or remain behind, alone, in an attempt to find a solution that will save Earth.
Marvel's The Punisher (TV Series, Season 2): January 18
Marvel's The Punisher, was created for Netflix by Steve Lightfoot, based on the Marvel Comics character of the same name. The second season will see Frank Castle, who has been living a reclusive life on the road, dragged into a case involving the attempted murder of Amy Bendix. Question is, will The Punisher return, or will Frank opt for the quiet life.
Soni (Netflix original Indian movie, in Hindi): January 18
Directed by debutant Ivan Ayr and starring Geetika Vidya Ohlyan and Saloni Batra, Soni chronicles the life of a police officer and her superintendent in Delhi Police who deal with the cases regarding crimes against women
Trigger Warning With Killer Mike (Reality/Comedy): January 18
In this funny and provocative series, rapper and activist Killer Mike puts his revolutionary ideas about achieving social change into action.
Trolls: The Beat Goes On! (Animated series, Season 5): January 18
Trolls: The Beat Goes On! is based on the characters from the toys and the film Trolls. The show picks up where the film Trolls left off; the series will follow Queen Poppy, Branch, the Snack Pack and the other Trolls, and their Bergen pals, as they experience everyday life in Troll Village.
The World's Most Extraordinary Homes (Reality, Season 2): January 18
The BBC show follows "award-winning architect Piers Taylor and actress and property enthusiast Caroline Quentin as they explore a range of incredible architect-designed houses in extreme locations around the world".
Yummy Mummies (Australian reality series): January 18
This Australian reality show follows four glamorous mums-to-be as they navigate pregnancy and make elaborate plans for motherhood, with outrageous opinions of what to expect while they're expecting.
Conversations With a Killer: The Ted Bundy Tapes (Documentary series): January 24
A unique look inside the mind of an infamous serial killer with this cinematic self-portrait crafted from statements made by Ted Bundy.
Ãnimas (Spanish movie, distributed by Netflix): January 25
A woman begins to experience strange apparitions and nightmarish visions when the man that she is obsessed with begins dating another woman.
Black Earth Rising (Netflix/BBC co-production TV Series): January 25
Black Earth Rising is a television series written and directed by Hugo Blick about the prosecution of international war criminals. The series is a co-production between BBC Two and Netflix, with BBC Two having aired the show in the United Kingdom from September 10, 2018. The story centres on Kate Ashby, who works as a legal investigator in the London law chambers of Michael Ennis. When Kate's adoptive mother Eve takes on a case prosecuting an African militia leader, the story pulls Michael and Kate into a journey that will upend their lives forever.
Club de Cuervos (Mexican TV series in Spanish): January 25
The story centers on the football club Cuervos FC, based in the fictional city of Nuevo Toledo, Mexico, and the power struggle that follows the death of its long-time owner and patriarch. Club de Cuervos stars Luis Gerardo Méndez and Mariana Treviño as two siblings who fight over ownership and direction of the team.
Kingdom (South Korean horror TV series): January 25
Set in Korea's medieval Joseon period, it tells the story of a crown prince who is sent on a suicide mission to investigate a mysterious plague that's spreading across his country. The truth threatens the kingdom, when he discovers that it is an atrocious epidemic in the form of zombies.
Medici: The Magnificent (TV series, Season 2): January 25
It's 1470. Medici's family power has been consolidated over time. Lorenzo is called to take his father's place after an attempt on his life which reveals years of poor bank management from them. As the new head of Medici's family he has to take care of his brother Giuliano and his sister Bianca. He marries Clarice Orsini, a noble woman from Rome, and his friendship with Botticelli gives life to the Renaissance. His contrast with Pope Sixtus brings Florence to the most bloody moment of its History, the Pazzi conspiracy. The show stars Sean Bean and Daniel Sharman.
Polar (Netflix original action thriller movie): January 25
The world's top assassin, Duncan Vizla, aka The Black Kaiser, is settling into retirement when his former employer marks him as a liability to the firm. Against his will, he finds himself back in the game going head to head with an army of younger, faster, ruthless killers who will stop at nothing to have him silenced. The film stars Mads Mikkelsen, Vanessa Hudgens, Katheryn Winnick and Matt Lucas.
Unbreakable Kimmy Schmidt (TV Series, Season 4B) January 25
The final six edpisodes of the much-loved series. Rescued after 15 years in a cult, Kimmy Schmidt decides to reclaim her life by venturing to New York, where she experiences everyday life with wide-eyed enthusiasm. On a whim, she rents a room from Titus, a gay wannabe Broadway actor, who makes ends meet as a street performer in Times Square.
Gabriel "Fluffy" Iglesias: One Show Fits All (Comedy special): January 29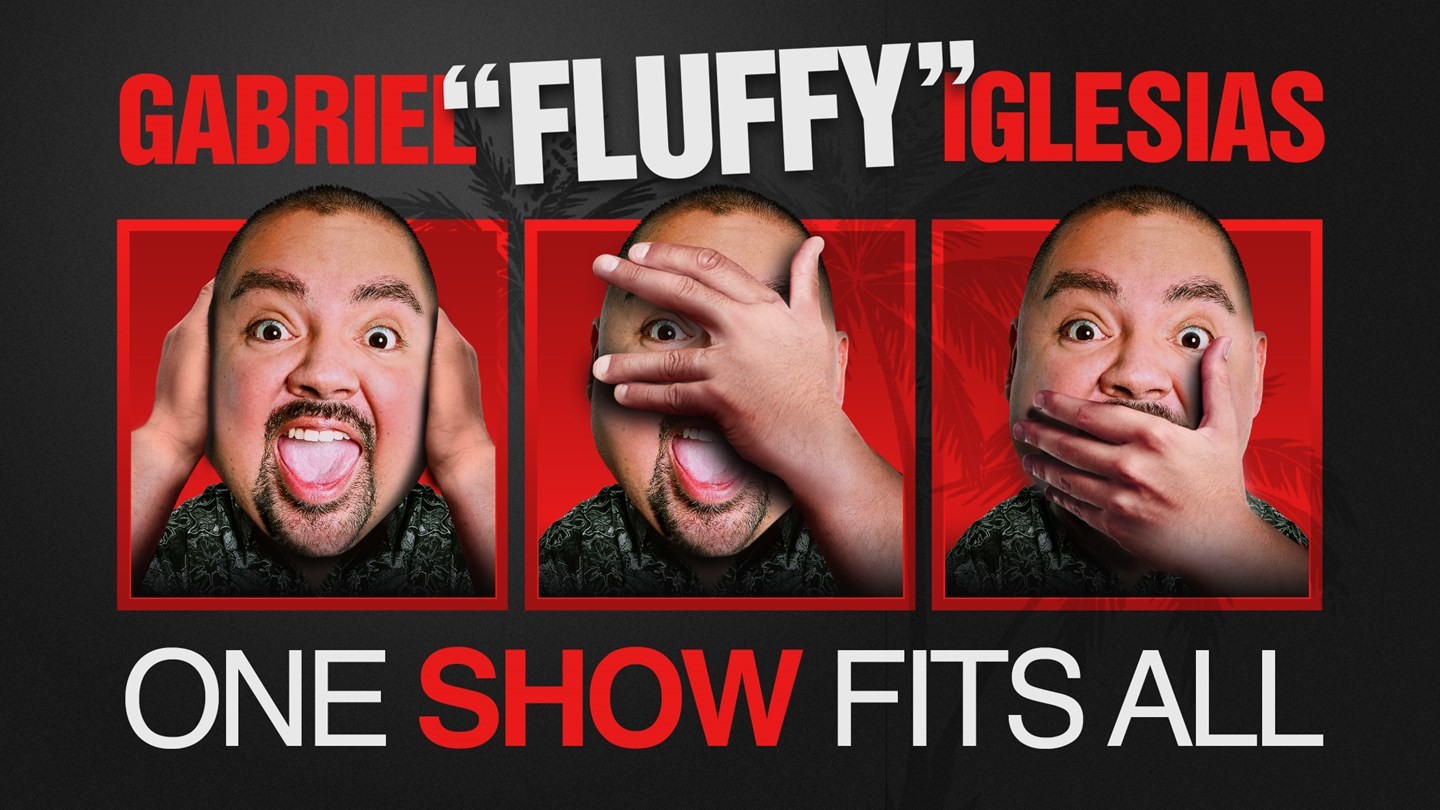 In a new comedy special for 2019, Gabriel "Fluffy" Iglesias discusses his teenage son, encounters with Snoop Dogg and an overzealous fan, and more.