Netflix's 'The Politician' is a big hot mess with very few outstanding moments that Ben Platt uses to push the story forward Netflix and Ryan Murphy's first collaboration 'The Politician' starring Gwyneth Paltrow and Ben Platt among others doesn't land the punch as intended. There are too many things that the show throws into the mix of a teenage school drama, and not one of them come through clearly at the end of the eight-episode show.
It is one big hot mess that introduces the main theme as a commentary on millennial teenage angst but tries to explore identity crisis, mortality, rejection, sexuality among a lot of other things.
All of this explored on a surface level as each episode only piles on more things that the show didn't flesh out. Yes, there were some singular moments that were great, but none of them can gloss over the many flaws that the show has.
The show centers on Payton Hobart's (Platt) ambitions alone and everything that occurs in this world is meant to be a plot device used to influence the evolution of his character.
It is not wrong to aim to be the President of the United States someday. It is, however, a pain in the rear if you are going to go about it as Payton does in the show.
"Everyone should quit being a faker," says one of the students that Payton goes to school with. That could double-up as the show's punchline because everyone is wearing a mask, living a facade while struggling to understand themselves.
It sounds so complicated and yes, there is potential there and the recent HBO show 'Euphoria' is a perfect example. The theme is rich with possibilities, enough to explore over many seasons.
However, what 'The Politician' really does is present the life of an upper-class school's students' life and underlines how entitled and privileged these teenagers are. The show tries to remove the mask that these students wear to remain relevant in today's time.
The woke choices that they make, the labels that they choose to use as a cover — all of it is portrayed in typical Ryan Murphy style.
A lot of 'extra', over the top moments with a filter of dark humor, presented haphazardly almost ruins our palate for high school drama. There is no clear direction to everything that unravels in the show.
For instance, the introduction of River Barkley (David Corenswet) in the show was interesting considering Payton seemed to have a close relationship with him. River opposing Payton in the Student Body Election of his school hits Payton hard and just when we begin to uncover their past, River commits suicide.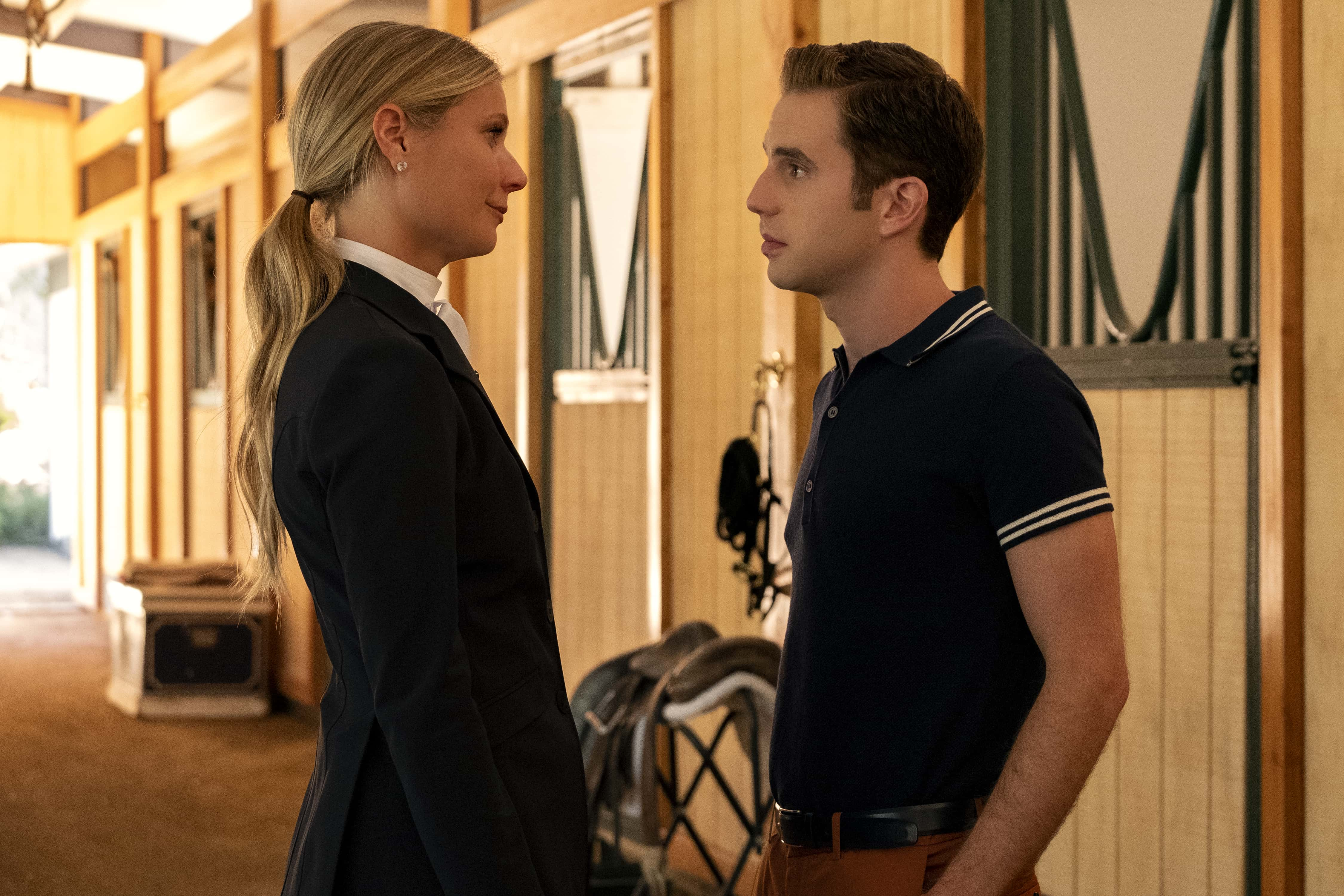 He ends up being used both by his girlfriend Astrid Sloan (Lucy Boynton) and Payton as a device to gain support in the coming election. Payton struggles with coping up the loss, but why? How deep did their relationship really go?
We do not see that explored. What was so important about the role that River played in Payton's life? Another thing that wasn't explored and that is just naming a few of the problematic things in the storytelling of 'The Politician'.
The show's outstanding moments, which are way too few, includes a song and one relationship — between Payton and his adoptive mother Georgina Hobart (Paltrow) — that while not explored as much as we wanted was still better fleshed out than other lead character arcs including that of Infinity Jackson (Zoey Deutch).
Payton performs at the school memorial for River and the song that he performs is truly the single most spectacular moment in the show.
Payton's relationship with his mother is an interesting exploration of how a mother who feels that she failed in raising her biological child may have just succeeded in imparting the right values in her adopted son.
Also, why Munchausen by Proxy? Why now exactly? The portrayal of Infinity's relationship with her grandmother Dusty Jackson (Jessica Lange) doesn't necessarily work in the grand scheme of things.
The fact that Dusty suffers from Munchausen by Proxy and is using her granddaughter for monetary gains comes to Payton's attention, but he doesn't want to think too much about it because this election is the most important thing in his life.
However, when a video of Infinity calling a reporter a b***munch surfaces, he drops her from the race.
So this whole Munchausen by Proxy subplot was just clutter. In fact, it looks like a spoof of Hulu's 'The Act'. If the creators intended the show itself to be a parody, that did not come across clearly either.
In conclusion, 'The Politician' did not really win this race. The show aired on Netflix on September 12 and stars Bob Balaban, Laura Dreyfuss, Rahne Jones and Benjamin Barrett among others.
Share this article:
netflix the politician review ben platt gwyneth paltrow show is one big hot mess outstanding few