Netflix 'Katla': Air time and how to live stream Icelandic thriller series Get set for some chills this summer, with the eerie drama series 'Katla' coming soon to Netflix. The series is set in a remote town in Iceland, which is reeling with the after-effects of a volcanic eruption. When residents begin to evacuate the area, the few who are left behind begin to witness some rather eerie incidents, as some unexpected guests and secrets hidden under the glacier come to light.
'Katla' is the first-ever original series to come to Netflix from Iceland. Director Baltasar Kormákur who is best known for his work on 'Everest' and 'Adrift' says, "It's an exciting challenge to embark on this journey on Katla with Netflix and we're honored to be the first Icelandic production team to be commissioned to deliver a full series. Katla is a unique and ambitious sci-fi project that has been in development within my company, RVK Studios for a few years and we're delighted that it now has been picked up by Netflix."
READ MORE
Bored of American thrillers? Nordic noir shows like 'The Valhalla Murders', 'Trapped' will fill you with dread
'The Valhalla Murders' Season 1 Review: A powerful whodunit that starts slow but strikes hard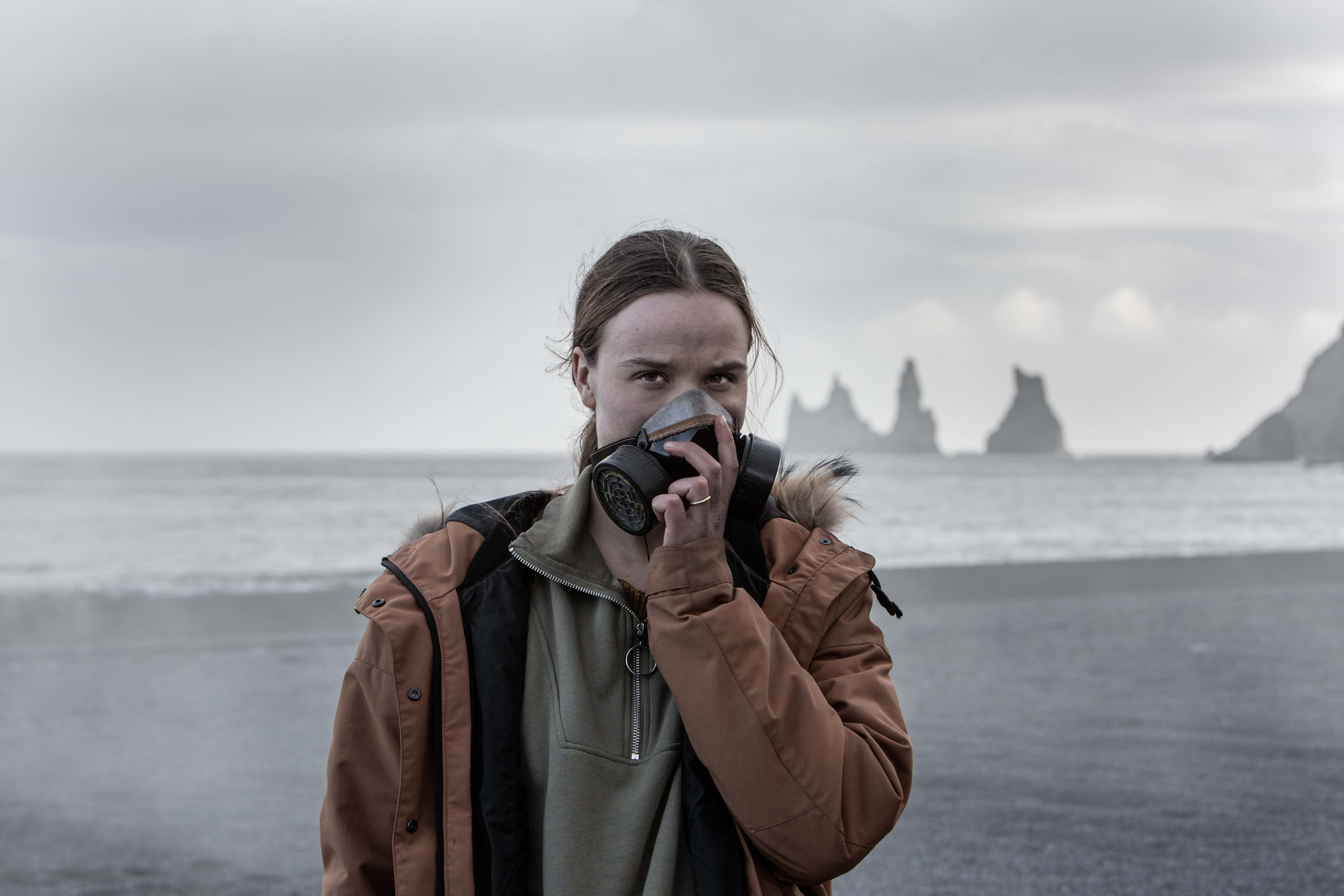 Release date
The first season of 'Katla' releases on June 17 on Netflix.
Air time and how to live stream
The first season of the series from Iceland releases at 3am EST on June 17. You can also watch the movie by signing up for the platform's free trial. Apart from that, viewers can also opt for different subscription plans provided by the streaming giant. A premium plan that allows more people to watch the service on different screens simultaneously, costs $18 per month. Meanwhile, the basic US plan costs $9 per month.
Plot
The Netflix synopsis states, "In Iceland, after the subglacial volcano Katla has been erupting constantly for a whole year, Gríma is still looking for her missing sister who disappeared the day the eruption started. As her hope of ever finding her body is fading, the residents of the surrounding area start to have visits from unexpected guests. There might be something hidden under the glacier no one could ever have foreseen."
Cast
Guðrún Ýr Eyfjörð
Guðrún Ýr Eyfjörð is an Icelandic singer who is also known by the stage name GDRN. 'Katla' seems to be a breakout role for the acclaimed singer, who has won four awards at the 2018 Icelandic Music Awards and was also nominated for the 2018 Nordic Music Prize. In 'Katla', she plays the main role of Grima, who is looking for her sister who has been missing since the eruption.
Íris Tanja Flygenring
Prior to her role in 'Katla', Íris Tanja Flygenring is best known for her roles in 'Iceland Is Best', a story about a teenager trying to leave Iceland and make her way to California, and 'Fangar', a tale which centers around the only women's prison in Iceland.
Trailer
What if there is science behind folklore? Well, in the fascinating trailer of 'Katla', the residents of a remote town in Iceland are forced to look deeper into that question. Mysterious events begin to unfold after a subglacial volcanic eruption, bringing back people who the residents thought were dead and a doppelganger as well to keep things interesting.
If you like this, you'll love these:
'Everest'
'Adrift'
'The Valhalla Murders'
'The Rain'
'Arctic'