Netflix 'Bad Sport': Here's why Hansie Cronje was banned for life from cricket Cricket is one of the most popular games in the world right now and we have seen a lot of smaller countries also getting into the mix. There are a lot of reasons for that and money might be at the top of the list. Leagues like the Indian Premier League, Big Bash League and others have given a platform to youngsters to achieve their dreams and also get a lot of money in return for their services.
However, these things were not even introduced in the late 1990s and early 2000s. Cricket at that time was all about 8-10 playing nations. Also, cricket was considered to be a gentleman's game. However, there was another side of the game as well, a darker side that came out in the year 2000 when a match-fixing scandal shocked everyone and changed the game forever.
RELATED ARTICLES
Netflix 'Bad Sport': Release date, spoilers and all about documentary series
Who is Yana Sizikova? Russian tennis player arrested over alleged match-fixing at French Open released

In Netflix's upcoming documentary series 'Bad Sport', viewers will be getting to know about perhaps the biggest match-fixing scandals in the history of the game that included the South Africa Cricket team. The upcoming Netflix show is one of the most riveting sports documentaries on the platform, which already includes docuseries such as 'The Last Dance', 'Athlete A' and 'Schumacher'.
So, what happened that the team had to face such humiliation from fans? Let's dive in and know more about the matter.
Hansie Cronje and the first blow
On April 7, 2000, Delhi Police (India) revealed that they had a recording of a conversation between Hansie Cronje, captain of the South Africa cricket team, and Sanjay Chawla, a bookie of an Indian betting syndicate. The case happened in 2000 and took place during their tour to India.
Apart from Cronje, three more South African players were named in the case. Herschelle Gibbs, Nicky Boje, and Pieter Strydom were also implicated. The South African cricket board vehemently denied all the allegations. However, Cronje was removed as a captain when he admitted that he took $10,000 to $15,000 for forecasting results and not match-fixing.
After a lot of conversations, the South African government initiated an investigation, with Edwin King as chairperson. On 7 June, the King Commission began. The following day, Gibbs revealed that Cronje had offered him $15,000 to score less than 20 runs in an ODI at Nagpur. He also admitted another offer of $15,000 to Henry Williams to concede more than 50 runs in that same match. Gibbs denied the money and scored 74.
This one case turned out to be massive because people got to know about the previous match-fixing attempts as well.
The King Commission inquiry
The inquiry started in June 2000, where former South African player Pat Symcox testified before the jury that Cronje approached him for "throwing" a Test against Pakistan during the 1994-95 season. Symcox also revealed that during a team meeting in Mumbai, India, in 1996, Cronje offered $250,000 for losing one of the One-Day matches against India.
Meanwhile, Gibbs, who came out a hero for not accepting money from Cronje, suddenly became a baddie when he confessed that he took $15,000 from Cronje to make less than 20 runs in a game against India in 2000. Henry Williams and Pieter Strydom also testified that they were offered money as well.
On the other hand, the Indian government also started investigating Indian players to see if one of them was also involved in the match-fixing scandal. Meanwhile, in South Africa, three of the team's senior players Jacques Kallis, Lance Klusener, and Mark Boucher also admitted that Cronje offered money to them in a hotel room before the second Test match against India in March 2000.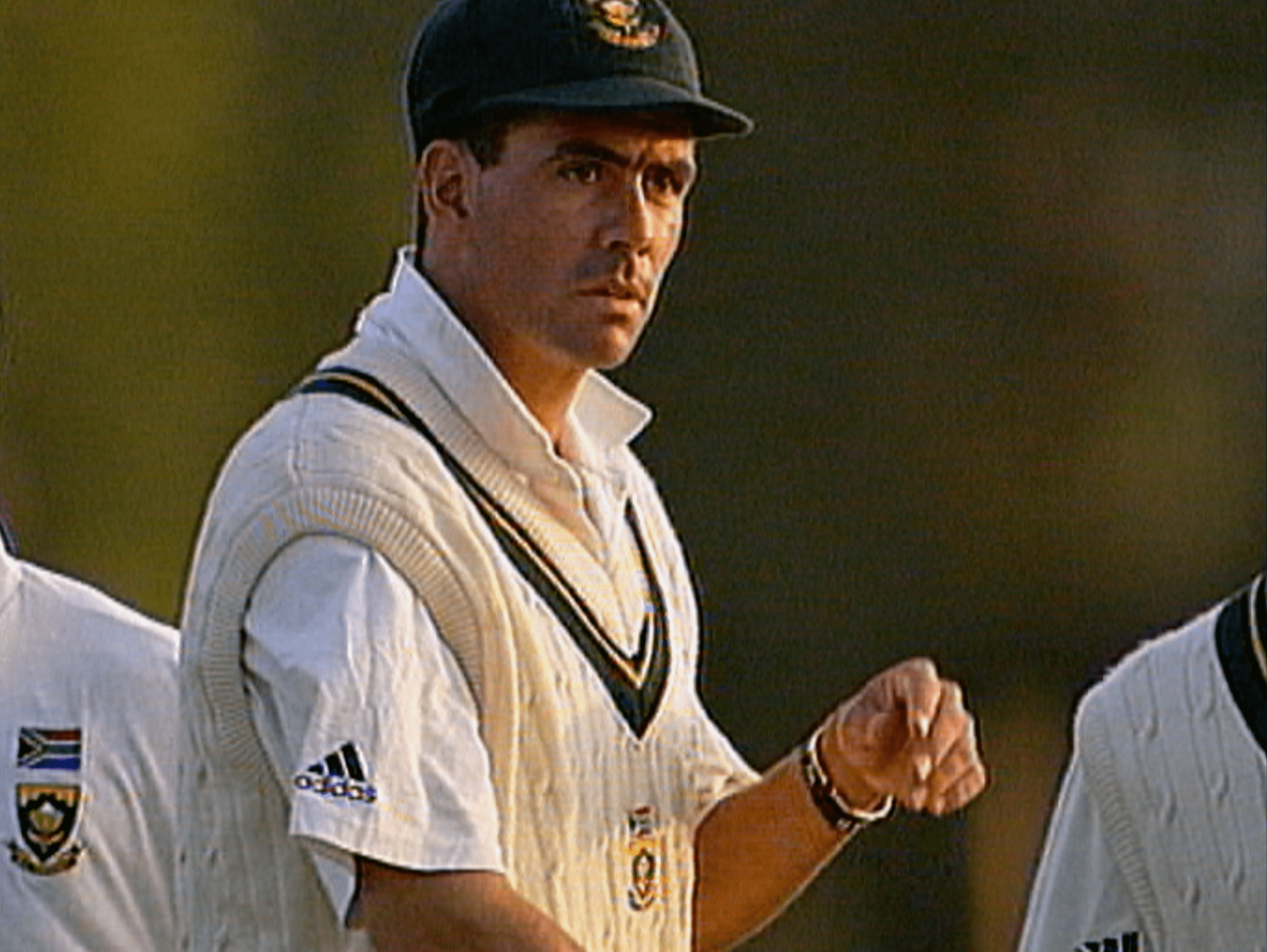 It was time for Cronje to speak and he accused India Cricket team's captain Mohammad Azharuddin of introducing him to a bookie who offered him money to throw a 1996 Test match during South Africa's tour of India. In 2000, Cronje broke down and admitted that he did accept money from the bookies.
"I misled the United Cricket Board of South Africa and members of the South African government and those who tried to defend me. I also withheld facts from my legal representatives. I was not honest and I apologize unreservedly," Cronje said during the trial.
Scandal's aftermath
Cronje begged for mercy during the investigation. In August 2000, the South African cricket board banned Gibbs and Williams for their role in the scandal while Strydom was acquitted. But everyone wanted to know the fate of Cronje.
It was October 11, 2000, the South African cricket board decided to impose a life ban on Cronje. The board also revealed that Cronje won't be able to associate himself with anything related to cricket.
Two years later after the trial, Cronje died aged 32 when the light cargo plane he was traveling in crashed into mountains in George. Four years later, it was revealed that the plane crashed due to the negligence of the pilot. As soon as the report surfaced online, people started to assume that the plane crash was not an accident and Cronje was murdered. However, the claims have never been official.
Meanwhile, in 2013, a charge sheet was filed 13 years after the scandal actually came out to the public and it named Hansie Cronje as the main culprit along with several bookies. The match-fixing scandal absolutely changed people's perception of cricket and it was not being called a "gentleman's game" anymore.
The shocking story of greed and match-fixing will be highlighted in the upcoming Netflix documentary titled 'Bad Sport'.
Share this article:
netflix bad sport why was hansie cronje banned for life from playing international cricket