The Hot Zone: Release date, plot, cast, trailer and everything else you need to know about National Geographic show 'The Hot Zone' by National Geographic has been adapted from the best-selling book of the same name by Richard Preston and is timed for a memorial day release on May 27. Both the book and the series deals with a crucial time in history about the origin of one of the deadliest diseases the world has ever seen: Ebola. While the book itself gives a very graphic representation of how the virus affects humans, the visuals in the trailer are more nuanced with a sense of an impending catastrophe that is about the engulf the world. The star-studded series features Golden Globe and Emmy award winner Julianna Margulies, Noah Emmerich, Topher Grace and Liam Cunningham.
Release date
The National Geographic series is set to release on May 27.
Plot
Inspired by a true story, the highly anticipated series deals with the outbreak of the infectious virus from the central African rainforest and its arrival on US soil in 1989. While the book emphatically covers the active roles that various secret teams played to stop the outbreak of Ebola. The series would also be dealing with the same with a strong emotional angle.

Cast
'The Hot Zone' would feature Julianna Margulies, in the lead role. She is widely known for her creative brilliance in NBC's medical drama 'ER'. She also took the lead role in 'The Good Wife' and was very recently seen in the dark-comedy series 'Dietland'.
We also get to see Noah Emmerich, best known for his roles in Beautiful Girls, The Truman Show, Little Children and Super 8, along with Liam Cunningham, who played the role of a knight and a former smuggler in 'The Game of Thrones'.
Creator
After a lot of trial and errors, Lynda Obst was finally able to transform Richard Preston book into a series with the National Geographic. Obst's has previously produced the highly acclaimed movie Interstellar, Contact and The Seige. The series writing credits would also go to Brian Peterson, Kelly Souders, Jeff Vintar, James V. Hart. Michael Uppendahl, known for his work in The Walking Dead, American Horror Story, Mad Men is the executive director of the show.
Trailer
The trailer of The Hot Zone is already out. And if the visuals are not strong enough to send some chills down your spine, the sound effect will surely do the trick.
Photos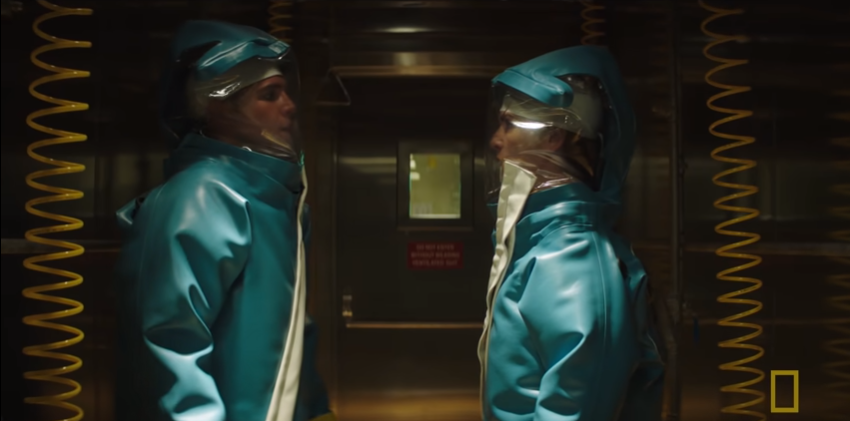 Share this article:
national geographic tv series the hot zone Julianna Margulies liam Cunningham ebola virus Lynda Obst