Was Robert Wagner bisexual? Natalie Wood's death was triggered by 'sexual betrayal' with male butler A new biography about former Hollywood superstar Natalie Wood claims her mysterious drowning death was the result of heartbreak during her first marriage to Robert Wagner caused by an affair he was having with his male butler.
Wood, best known for her roles in 'West Side Story' and 'Splendor in the Grass,' had started dating Wagner, who had been her crush since childhood, on her 18th birthday and the pair had tied the knot in December 1957.
But their "fairy-tale" wedding had cracked under the glossy surface, according to Suzanne Finstad, who recently updated her 2001 biography on Wood with new allegations about Wagner being secretly bisexual and his affair with his butler David Cavendish.
There were reportedly several rumors even back then about Wagner's sexuality, which the actor and Wood both rigorously denied. Such rumors would have destroyed his career then, though he did not mind having a live-in butler at their home.
Cavendish, described as a much older "swishy" man with an English accent, had been in Wagner's employ since even before he met Wood and is said to have drawn the ire of both the actress and her mother.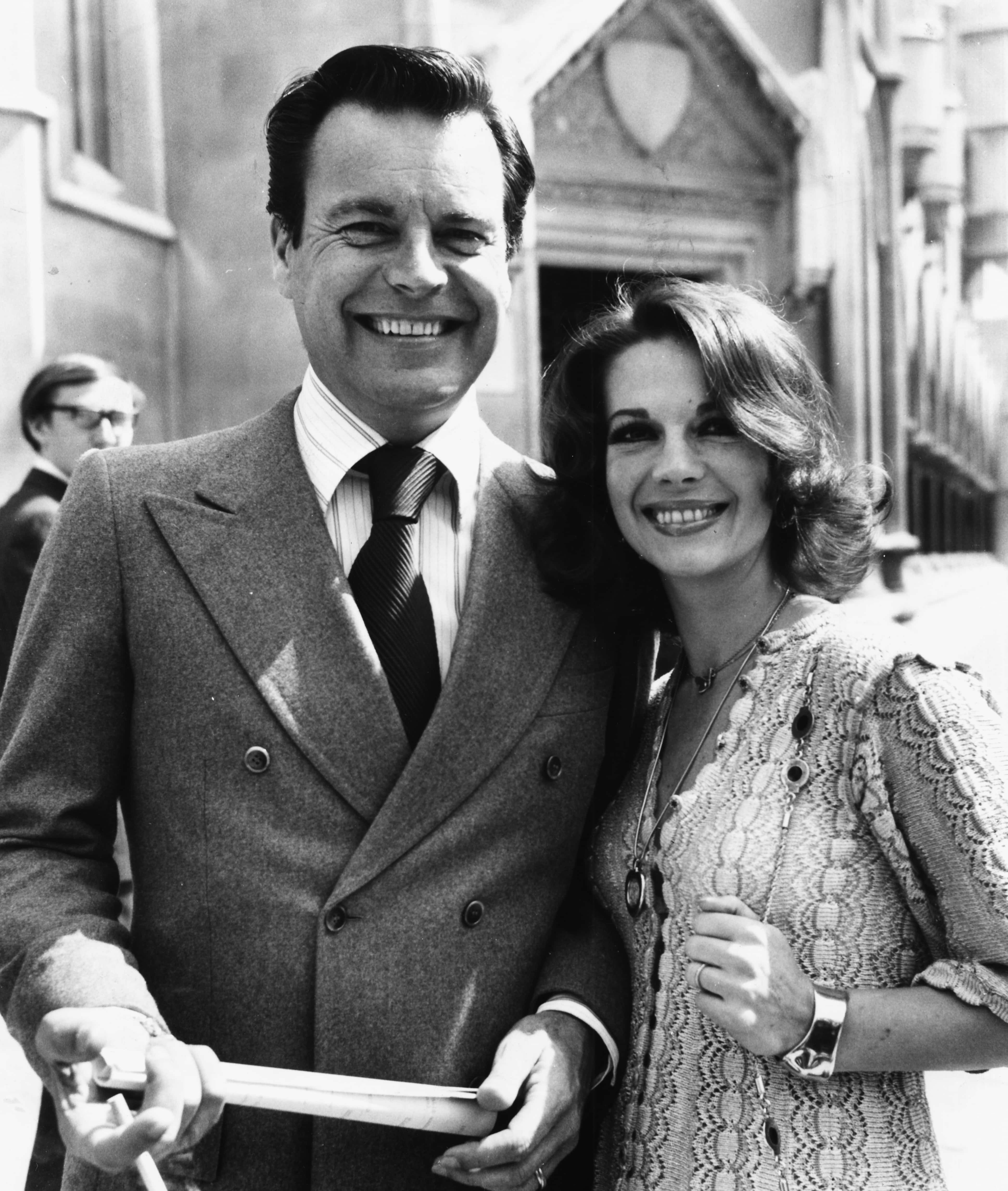 A friend of Wood is said to have complained to her about a "f*****" housekeeping for them, while another described him as a "creepy" elderly thin man with gray hair and a habit of pulling up his trousers so high one could see the shape of his testicles.
During their second year of marriage, Wood and Wagner moved out of their shared two-bedroom flat and into a snow-white mansion in the heart of Beverly Hills, where she found her husband in a "compromising position with another man" suspected to be Cavendish.
Finstad wrote that she was told by three of Wood's close friends, by her mother's best friend, and her sister Lana that the actress "opened a door" while looking for Wagner and found him "intertwined" with the butler.
The sight made her "hysterical" and caused her to smash a crystal glass in her hand, after which she fled to a neighbor's house in her nightgown and phoned her mother. Lana, who was 15 then, recalled her sister arriving at their parents' home that night with her hand bleeding and sobbing that her marriage was over.
She went on to shut herself in a bedroom and accidentally overdosed on sleeping pills, and had to have her stomach pumped at the hospital. She hid away for a week after losing 10lbs from stress, and friends told Finstad the betrayal "came close to destroying her."
Wood's and Wagner's divorce was finalized in April 1962, but the pair married each other again more than a decade later in July 1972 and remained husband and wife at the time of her sudden death in November 1981. She died following a drunken night aboard their 60ft yacht, the Splendor.
While the death was initially ruled accidental, the Los Angeles police reopened their investigation into the case in 2011 following the publication of Finstad's extensive biography. The coroner subsequently changed the cause of death from "accidental drowning" to "drowning and other undetermined factors."
Wagner, now 90, has denied any involvement in her death, but both Lana and yacht's skipper Dennis Davern, the only other person on board that fateful night, have claimed that he murdered his wife. The actor has since been named as a "person of interest."
Finstad suggests Wagner's "sexual betrayal" of Wood had remained a "dark cloud" over their second marriage and was eventually the trigger that set forth the chain of events that led to her death.