How 'Narcos: Mexico' stays true to the real story of cartel lord Miguel Ángel Félix Gallardo and his drug trafficking empire 'Narcos: Mexico', a spin-off of 'Narcos', puts the spotlight on the illegal drug trade in Mexico with Diego Luna as Miguel Ángel Félix Gallardo, the leader of the Guadalajara Cartel and founder of the modern Mexican drug trade.
Season one traces the journey of Félix as he chases undercover DEA agent Kiki Camarena (Michael Peña) and finally tortures him to death. In the show, Luna plays Félix as a shrewd, sharp-minded but benevolent leader. Felix uses ruthless tactics to move Kiki Camerna out of the way. But who was the real Félix? Here's a look at how closely the Mexican drug lord, who formed his cartel in the 1980s, matches the one shown in the series.
Born on a ranch on the outskirts of Sinaloa in 1946, Félix first took a job as a Mexican federal judicial police agent. Between 1965 and 1968, while working as a bodyguard for the governor of Sinaloa state, Leopoldo Sánchez Celis, he used his political connections to build a drug trafficking empire. It is said that he was also the godfather of Celis' son Rodolfo.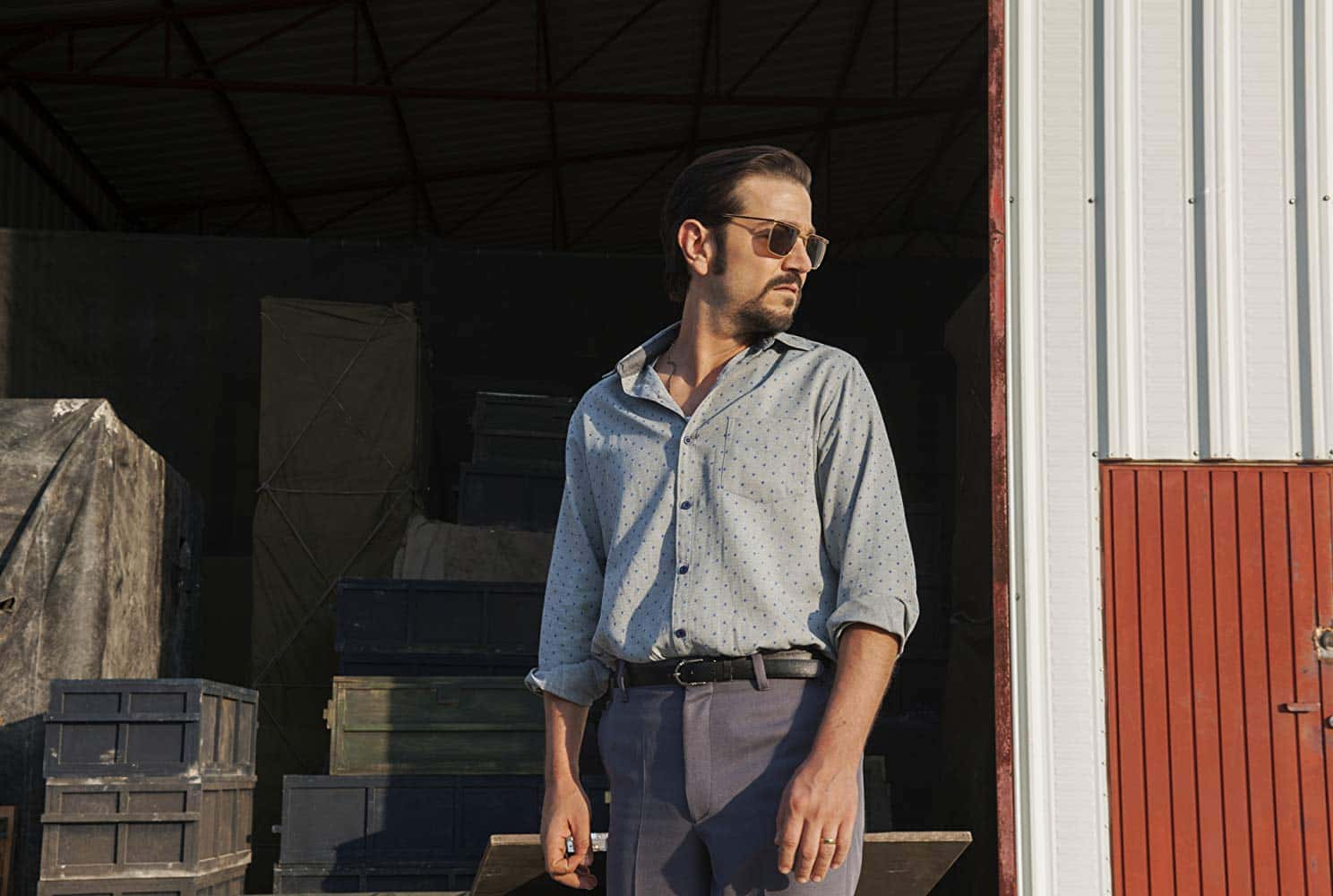 He soon became the heir to the Pedro Avilés' empire and controlled almost all of the drug trafficking in Mexico. Through his links with Pablo Escobar in Colombia and the Honduran trafficker Ramón Matta Ballesteros, he built the Guadalajara Cartel and dominated his business along the Mexico–United States border. Florida was then the major shipping destination and illegal drug traffickers made use of it in the early 1980s as their primary transshipment point. Connections with the head of one of the largest US cocaine smuggling rings was one of their major sources of business. With a 50 percent cut of the cocaine transported from Colombia, rumors say that the trafficking network operated by Felix Gallardo, Ernesto Fonseca Carrillo, and Caro Quintero pulled in almost $5 billion in a year.
In 1985, on orders by Gallardo, Kiki Camerna was kidnapped and brought to a ranch where he was brutally tortured over the course of 30 hours. His shrink-wrapped body was found with a hole in the skull made with a powerful electric drill. His murder prompted one of the largest DEA homicide investigations named Operation Leyenda. The crime was traced to Felix and his two other partners but was let off due to his political influence on the promise that he would keep a low profile in Guadalajara City.
After an arrest in 1989, he was imprisoned at the Altiplano maximum-security prison in Mexico State. Due to his deteriorating health, vertigo, deafness, loss of an eye and blood circulation problems, he was later moved to a medium-security prison in Guadalajara (State of Jalisco). His request to complete the rest of his sentence at home has not been approved by the court.