Nancy Pelosi takes swipe at Melania while criticizing Donald Trump's merit-based immigration proposal House Speaker Nancy Pelosi on Wednesday denounced President Donald Trump's proposed merit-based immigration saying its real purpose was to "make America white again." The Democrat leader made the statement while speaking during an event at the Commonwealth Club of California in San Francisco.
She also called the president out over means of attaining U.S. citizenship through family-based migration, stating this was possibly the way taken by First Lady Melania Trump's parents when they came to America, HuffPost reported. The first lady was born in Slovenia.
"I don't know if merit counted for when his wife's family came into the country," Pelosi said of Trump. "I don't know. Maybe it did. God bless them if it did. But he calls that 'chain migration,' which he wants to get rid of."
"Should we attach a green card to the diploma of so many scientists and engineers and all the rest and graduate students who train in the U.S. so that they can stay here?" Pelosi added. "Of course. But that's not the point. The point is that the president does not share the view of even Ronald Reagan and two Bushes in recent history."
Trump, during his White House Rose Garden speech last week, outlined his immigration proposals, which aim to put a stop to family-based migration and increase the number of visas offered to skilled workers. Multiple lawmakers have said Trump's proposal is not very likely to gain bipartisan support.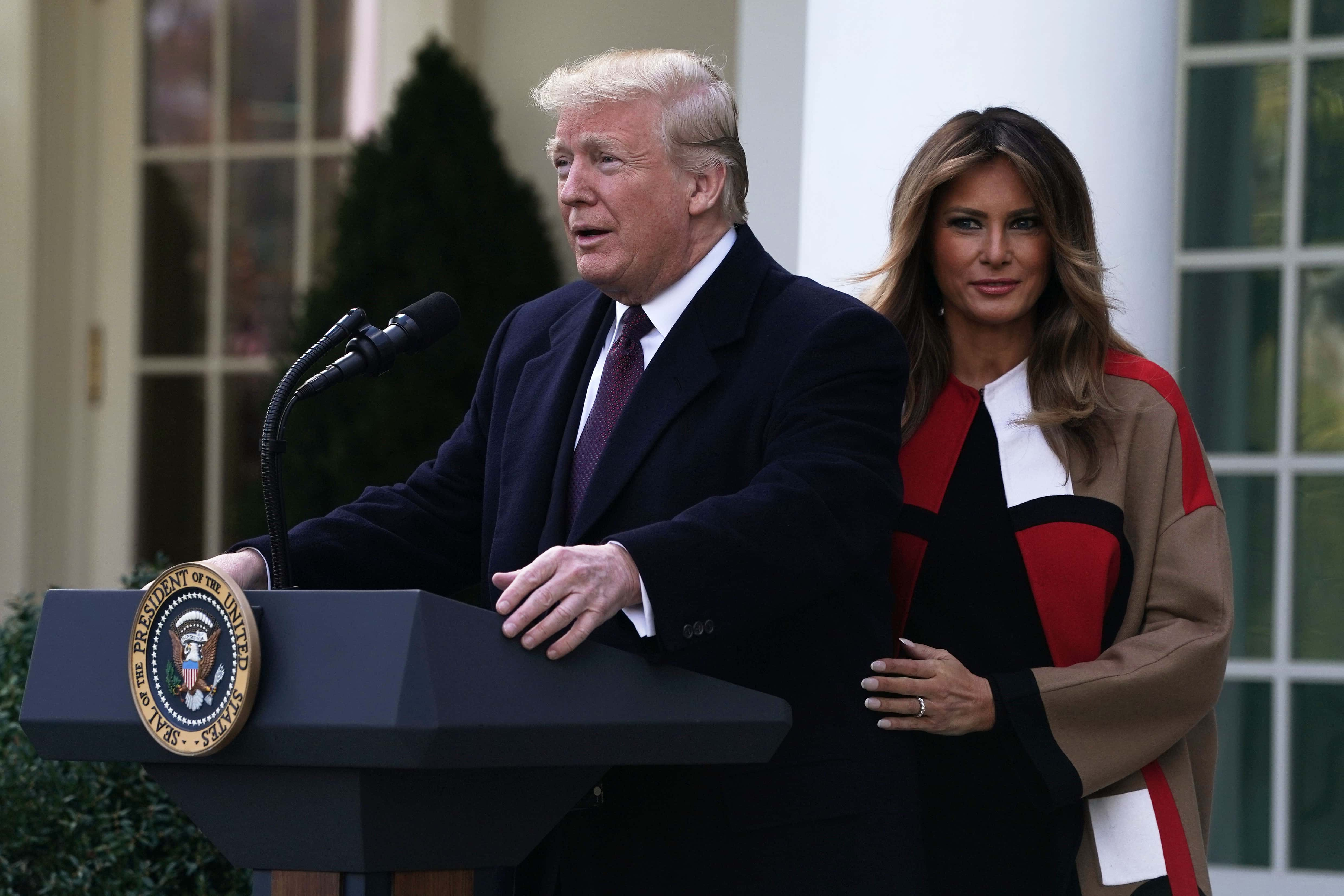 The House Speaker, meanwhile, has been in the news for her continuous resistance to giving into calls for Trump's impeachment by Democrats, particularly after Special Counsel Robert Mueller's statements on Wednesday, May 29. The former FBI chief, in his statement, pointed out he was bound by Department of Justice regulations and did not have the option to charge President Trump of obstruction of justice. However, he did suggest there are other measures through which a president can be held accountable for his wrongdoings, in an apparent hint to Congress to take the case further.