'My First First Love' season 2: Release date, plot, cast, trailer and all you need to know about the Netflix K-Drama 'My First First Love' season 1 aired April 18 and consisted eight episodes with a cliff-hanger ending that left fans wanting more. The actors of the show made fans happy when they announced the release of the second season through a video. In the video, the actors announced the show will return to Netflix on the 100th day of season 1. The series is a Netflix original, which will not be aired on any local TV networks unlike other Netflix titles such 'Romance is a Bonus Book' and 'Memories of the Alhambra', both of which were aired locally on tVN.
Release date:
'My First First Love' season 2 will air on Netflix July 26, which happens to be the 100th day since the release of the show's first season.
Plot:
The second season of 'My First First Love' will delve further into Yoon Tae-oh and Han Song-yi's relationship. Even as the two grow beyond their friendship and get involved in a romantic relationship, they are unable to mend their habits of leaning on each other at times of difficulty. This is especially true for Tae-oh, who in season 1 confessed to having a crush on Song-yi since their school days. How this friendship will affect their romantic relationship forms the crux of the second season.
Season 1 recap:
In the first season of 'My First First Love,' we were introduced to the main characters Yoon Tae-oh, Han Song-yi, Seo Do-hyun, Oh Ga-rin and Choi Hoon. We got to know that Song-yi is Tae-oh's first love and his best friend who had to move into his apartment after her house is auctioned off for debts caused by her family.
Tae-oh's best friend in college Do-hyun meets Song-yi when she is kicked out of her house and the two begin dating, but do not reveal this to their other friends. Oh Ga-rin, a daughter of a rich family who is sick of being suffocated with things a lady must do, runs away from her family and begins staying with Tae-oh. She along with Choi Hoon, who gets kicked out of his house for wanting to become an actor added more layers to the coming-of-age romantic drama.
Cast:
Ji Soo as Yoon Tae-oh
Actor Ji Soo, well-known for his roles in shows such as 'Weightlifting Fairy Kim Bok-joo' and 'Strong Woman Do Bong-soon' plays the role of Tae-oh, caught between a mature relationship he is currently in and his first love. The two are still best friends and work through their feelings for each other.
Jung Chae-yeon as Han Song-yi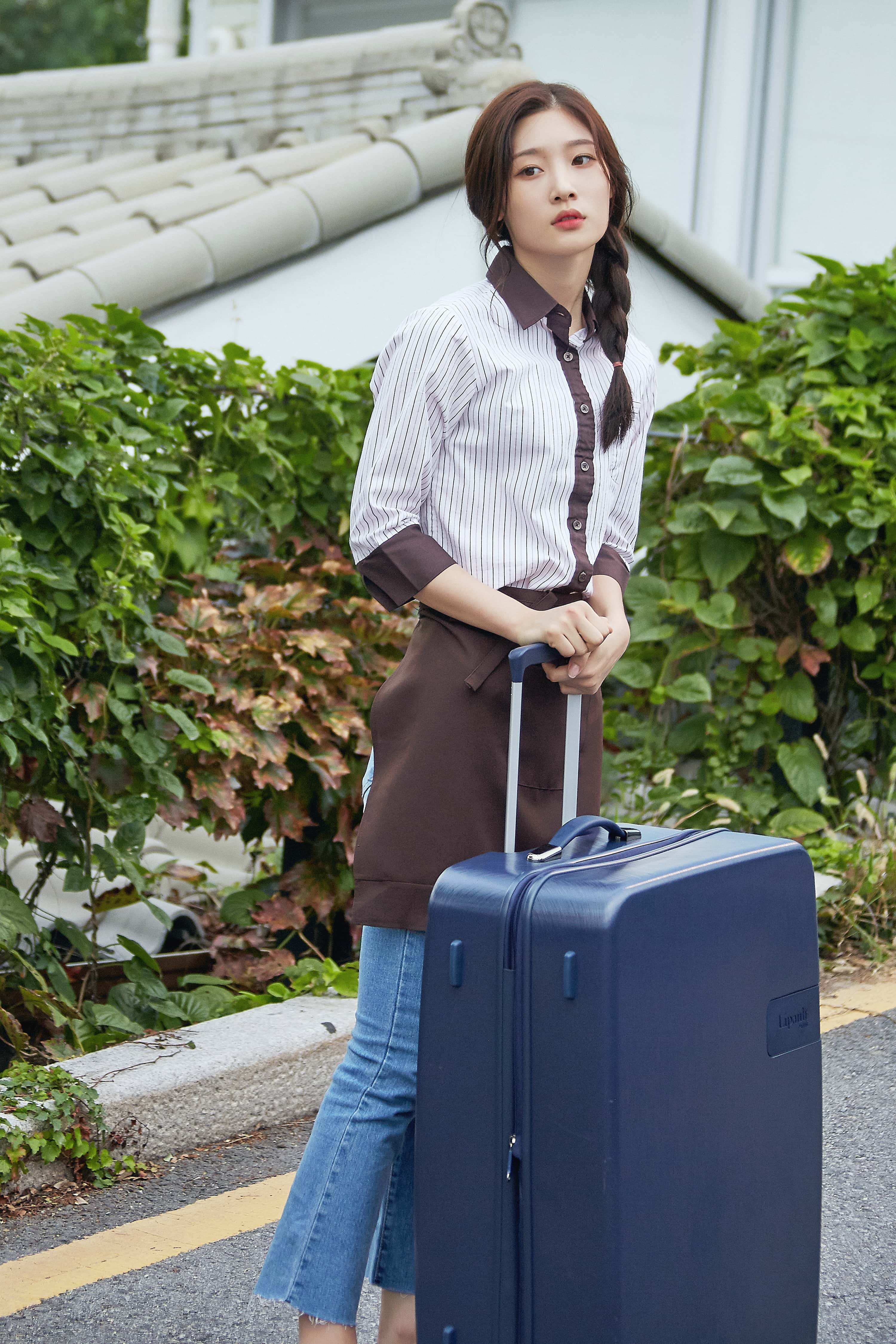 Jung Chae-yeon who rose to popularity with the show 'To. Jenny' plays the role of Song-yi. She feels she has found true love with Do-hyun, but she will have to consider things closely as she feels uncomfortable with Tae-oh's new girlfriend, a gorgeous arts major, two years older than Tae-oh.
Jung Jin-young as Seo Do-hyun
Jung Jin-young's claim to fame is his role in the series 'Love in the Moonlight'. As Do-hyun, he plays a sincere, hardworking son who falls for Song-yi but is uncomfortable about her relationship with Tae-oh. He wants Song-yi to take a step away from Tae-oh as he is insecure about their relationship.
Choi Ri as Oh Ga-rin
Choi Ri has previously played a recurring role in the show 'Come and Hug Me' and plays one of the friends who ends up at Tae-Oh's apartment after running away from home. She has money she has kept hidden from her friends, is naive about how the world works and is learning to live on her own terms with the help of Choi Hoon.
Kang Tae-oh as Choi Hoon
Actor Kang Tae-oh plays the role of Choi Hoon, who ends up taking refuge at Tae-oh's apartment after he gets kicked out by his family for trying to pursue acting. He works hard to land roles, but he is yet to succeed and so is supported by Tae-oh and his other friends. He is, however, inspired and led to believe in himself more after meeting Ga-rin.
Creator:
Oh Jin-seok, who directed the first season of 'My First First Love' will also direct this season. He previously worked on hit shows such as 'Yong Pal' and 'My Sassy Girl', both for SBS network.
Trailer:
The trailer of 'My First First Love' season 2 was released July 15. In the trailer, we see Tae-oh continue to cling on to his relationship with Song-hi, despite this coming in the way of his relationship with Ryu Se-Hyun. He is unable to prioritize anyone over Song-yi while Do-hyun asks him to step away.
Song-yi too seems to want to distance herself from Tae-oh and it is unclear if their friendship will survive. Tae-oh also faces a personal problem when his father seeks his help to take over the business he has run heartlessly so far. Ga-rin and Choi-hoon, on the other hand, also get involved in a romantic relationship.
If you like this, you'll love:
'One Spring Night', 'Romance is a Bonus Book', 'My First First Love' season 1, 'Memories of the Alhambra' and 'Arthdal Chronicles'.
Share this article:
my first first love season 2 release date plot cast trailer watch recap season 1 netflix k drama