'My 600-lb Life': Here are 10 heaviest people who appeared on the TLC show, some well over 900 pounds 'My 600-lb Life' is TLC's reality television series that closely follows a morbidly obese individual for a year, who begins the episode weighing around 600 pounds and looks forward to losing weight by the end of 12 months.

With eight successful seasons under its belt, 'My 600-lb Life' has introduced us to several intriguing patients, of which many weigh well over 700 pounds and some are even close to 1000 pounds.

Therefore, we decided to put together a list of 10 heaviest patients to have appeared on the TLC show, along with details regarding their total weight loss. Read on to know more.

Sean Milliken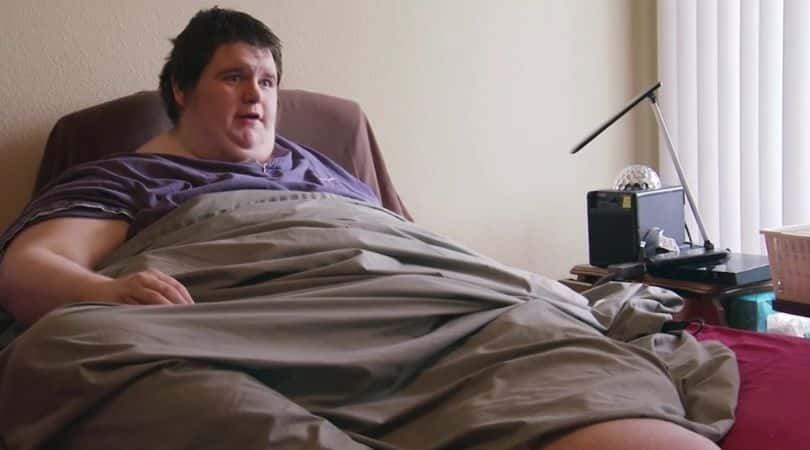 The first one to make it on our list is 26-year-old Sean Milliken, who appeared in the fourth season of 'My 600-lb Life' and remains to be the heaviest patient the show has witnessed so far. At the beginning of the filming, she weighed about 919 pounds and lost close to 550 pounds in 12 months. However, he died in 2019.

Julius (JT) Clark
Julius (JT) Clark who appeared in one of the recent episodes of Season 8 of 'My 600-lb Life' weighed around 892 pounds. Aged 32, he was from Claremore, Oklahoma. In a year, he lost close to 400 pounds and weighed half the initial weight.

Robert Buchel
Robert Buchel was a 41-year-old man from Forked River, New Jersey, whose weight loss journey was featured in Season 6 of 'My 600-lb Life'. His journey began when he weighed around 840 pounds and lost about 350 pounds in 12 months.

Roshanda Perrio
Roshanda Perrio from Lafayette, Los Angeles, was one of the heaviest patients on the show who weighed around 800 pounds. She was featured in Season 6 and lost up to 198 pounds in 11 months. Her weight came down to 605 pounds by the end of the year.

Marla McCants
Marla McCants's weight loss journey has been pretty inspirational, even landing her an opportunity on talk shows to share her successful journey. However, when she appeared in Season 3, she weighed around 800 pounds and had lost up to 266 pounds on completing a year on the show.

Teretha Hollis-Neely
Teretha Hollis-Neely from Season 4 is next on our list. Belonging from Detroit, Michigan, she weighed around 800 pounds at the age of 47. By the end of the year, Neely had lost close to 340 pounds.

Charity Pierce
Charity Pierce who appeared in Season 3 of 'My 600-lb Life' was 778 pounds at the beginning and went on to lose close to 280 pounds in 12 months. She was a 39-year-old from Cedar Rapids, Iowa.

Joyce Del Viscovo
Joyce Del Viscovo was one of Dr Younan Nowzaradan's patients in Season 8, who discontinued the program before the completion of 12 months. The 44-year-old from Gardner, Kansas, weighed around 750 pounds at the beginning of the show and only lost around 134 pounds in 11 months before quitting the show.

Carlton Oglesby
Carlton Oglesby, 24, from Columbus, Ohio, was one of the patients who quit the program much before achieving the target weight or completing a year of strict diet and exercise. However, he had lost around 240 pounds in six months, yet chose to discontinue. Oglesby appeared in Season 8 of 'My 600-lb' Life.

Mercedes Cephas
Mercedes Cephas from Season 7 of 'My 600-lb Life' weighing up to 770 pounds at the beginning and only lost 81 pounds towards the end of it. She was 37 years old at the time of the filming and lived in Cincinnati, Ohio.
Share this article:
My 600lb Life 10 heaviest patients 900 pounds Sean Milliken Mercedes Cephas JT Clark Robert Buchel