Federal and state prosecutors reported on Friday that, after a months-long murder and drug trafficking investigation on a rural California farm city that was being used as a base for MS-13's operations, over two dozen gang members and affiliates were arrested and charged for various crimes.
Fresno County District Attorney Lisa Smittcamp revealed at a news conference in Fresno attended by state and federal officials that the notorious outfit exploited limited resources in the city of Mendota and other areas of Fresno County to "conduct their crimes, to hide out from crimes that they committed in other jurisdictions and to prepare to commit crimes in states as far away as New York."
The entire population of Mendota, situated west of Fresno in California's agriculturally rich Central Valley, is Hispanic, with many immigrants from El Salvador. It has a strength of barely 11,000 people.
---
The notorious street gang took advantage of an understaffed police department in Mendota and terrorized the city, officials said. https://t.co/ITNxyudbmt

— ABC7 News (@abc7newsbayarea) August 31, 2018
---
According to McGregor Scott, the US attorney in Sacramento, MS-13 is currently linked to over 12 murders over the past two years in Mendota and western Fresno County.
The investigation called 'Operation: Blue Inferno' tied the immigrant gang to at least 30 murders and assaults in Mendota, Los Angeles, Las Vegas, New York City and Houston, with evidence prompting further prosecutions in other cities, Scott said.
"This is a good day," he said. "An extremely violent street gang which has terrorized western Fresno County has been completely dismantled and several murders and violent crimes across the nation have been resolved in a resounding way," he said.
Formed in Los Angeles in the 1980s by refugees from El Salvador,  MS-13, originally known as La Mara Salvatrucha, has been linked to numerous killings in certain parts of the US. Authorities have seen clashes with rival Nortenos gang members as well as internal skirmishes for violating gang rules or tenets.
According to federal prosecutors, Nortenos is a street outfit directly connected to the Nuestra Familia, a prison gang that originally formed in the California state prison system in the 1960s.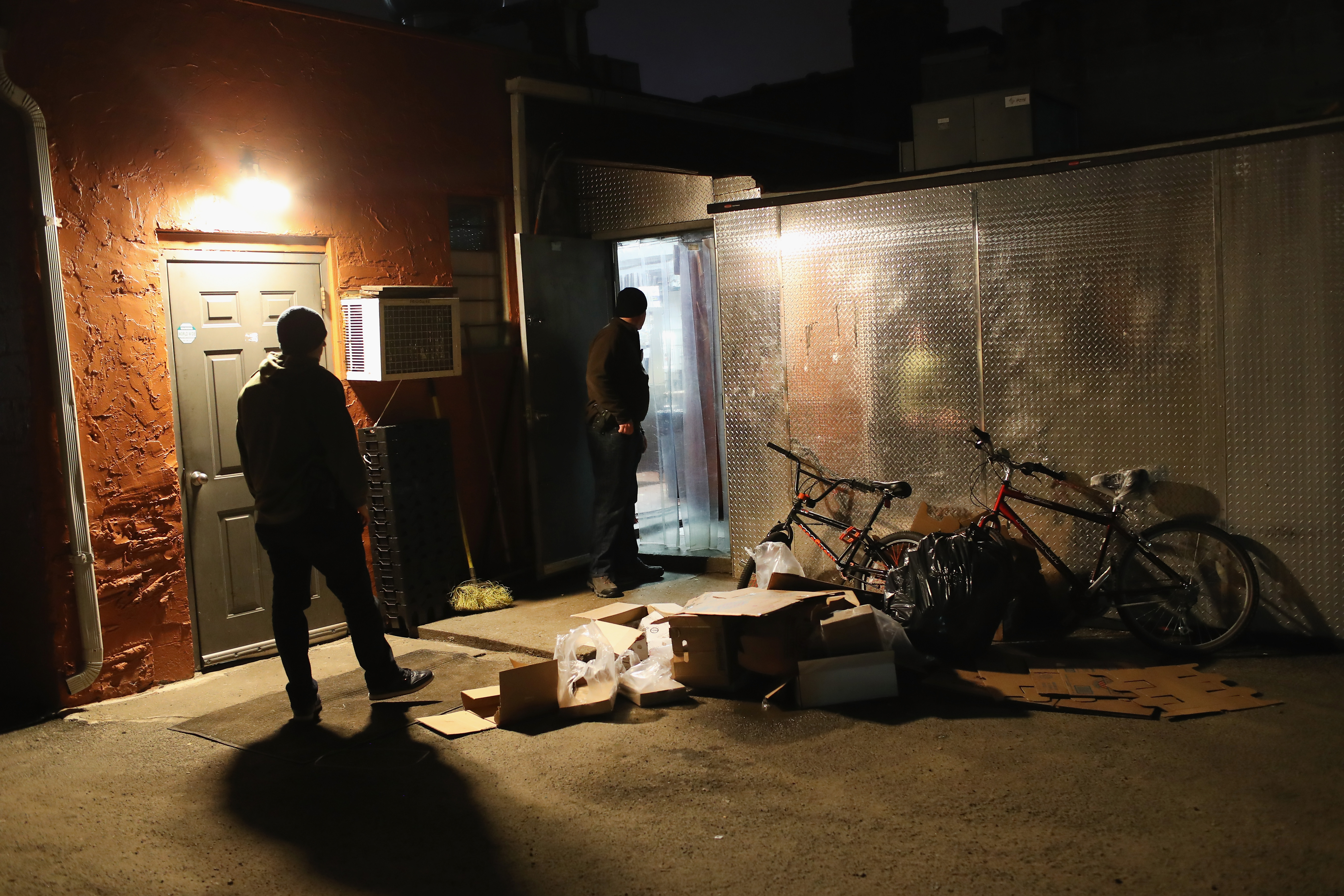 Due to the rise in crime from immigrant groups, President Donald Trump has focused on MS-13 and called them a threat to the nation. He blamed weak border enforcement for the increase in the group's activities.
In August, the group was accused of stabbing a rival gang member in the back at a Mendota intersection. Earlier in May, three gang members attacked a man walking near an elementary school in Mendota and beat him with a metal pipe, U.S. prosecutors said.
According to a US grand jury indictment, the Mendota outfit viewed the Bulldog street gang as rivals and operated in tandem with MS-13 in Los Angeles. That said, the Bulldogs in Fresno wear California State University's athletic apparel and take their name from the school's mascot and moniker.
"Operation Blue Inferno's message: If you want to commit crimes in California, we will find you, especially if you want to terrorize our families and our communities, we will get you," California Attorney General Xavier Becerra said at Friday's news conference.
The crackdown on MS-13 in the Central Valley was not directed by officials in Washington, D.C. After receiving a briefing about the gang's brutality upon returning to head the US attorney's office in Sacramento, Scott made the investigation of MS-13 a top priority, according to a phone interview with AP.