'Mr. Inbetween' Season 2 star Scott Ryan proves that killer-for-hire Ray Shoesmith can also have a heart of gold Scott Ryan penned down, directed and starred in a cult Australian mockumentary titled 'The Magician' that hit screens in 2005. Embittered by the failure of his career, the 45-year-old actor quit the entertainment business and shifted gears to drive a taxi. "I'd completely given up on everything," he said in an interview with SMH. "No more film, no more TV, no more writing."
Based on the life of a hitman-on-hire, a version of 'The Magician' was later screened at the St. Kilda Film Festival, where it was seen by stuntman and film producer Nash Edgerton.
The half-hour version of the film was soon developed into a series for FX network titled 'Mr. Inbetween'. In the six-part series, the character of Ray Shoesmith blossoms into that of a working-class hitman who has a soft side at home with his family and friends.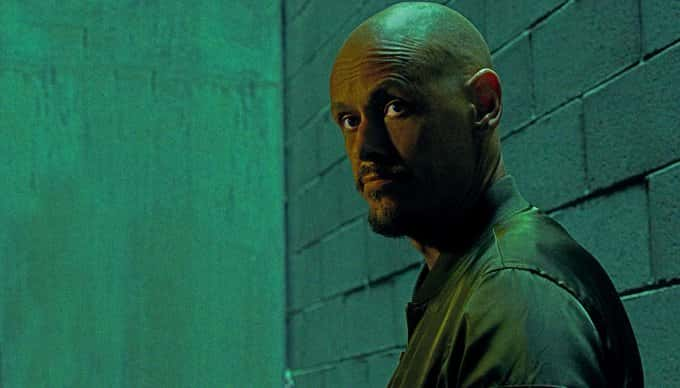 A dark thriller peppered with black comedy, the series brought Ryan back to the world of glitz and glamour. Talking about how he was still in two minds before taking up the opportunity, he said, "A lot of people didn't want me to act in it. They wanted a 'name' or someone better-looking."
"The film didn't do him justice," Ryan said, adding, "The great thing about this is you're going to see the other part of his life – his daughter, his girlfriend, his wife – so you get a better picture of who he is."
However, in the web series, Ryan is totally charming as he flashes a wide smile no matter what situation he may be in. In the show, Ray shuffles between two personality traits. Ryan wonderfully exhibits the character and breathes life into a professional killer who considers his killings as just a "job".
Ryan masterfully plays the hitman-on-hire Ray Shoesmith, who has a heart of gold. On one hand, he is a deadpan hitman and on the other, he is a devoted father to his daughter Brit (Chika Yasumura), new boyfriend to Ally (Brooke Satchwell), best friend to Gary (Justin Rosniak) and caretaker to his ill brother Bruce (Nicholas Cassim).
It is a fresh take on a man who finds himself stuck in the dark, deadly world of crime but still manages to keep his personal life separate. It is not surprising then when Scott Ryan confesses to having taken inspiration from different hitmen. "I read all the Chopper books and I'd read biographies from the States, guys like The Iceman, Richard Kuklinski. So it was an amalgamation of all those people plus a bit of imagination and a bit of me."
As season two premieres on September 12, it will be intriguing to see whether Ray will still be tight-lipped about his work as a hitman or his close ones will find out about it and stand by his side.
Share this article:
Mr Inbetween season 2 Scott Ryan Ray Shoesmith hitman FX series heart of gold killer