After Motley Crue biopic, Slash says film on Guns N' Roses 'doesn't even seem possible' Motley Crue biopic 'The Dirt' gained a lot of praise from the audience when it was recently released on Netflix. Unfortunately, legendary guitarist Slash has made it clear that a similar biopic on the hard rock band Guns N' Roses is not on the cards.
Speaking to Chile's Futuro 88.9 FM, Slash, who is the lead guitarist for the band, said that he does not think a biopic for the band would be a perfect fit. However, he did appreciate how 'The Dirt' encapsulated all the little details about Motley Crue. "I thought the Motley movie was great, 'cause I just saw it a couple of days ago," he said during the interview. "It really took me back to the early days in the '80s and all the way through their career, because I just remember everything that happened along the way. And then it gave me some insight into internal details that I wasn't really aware of. But I thought that came out great."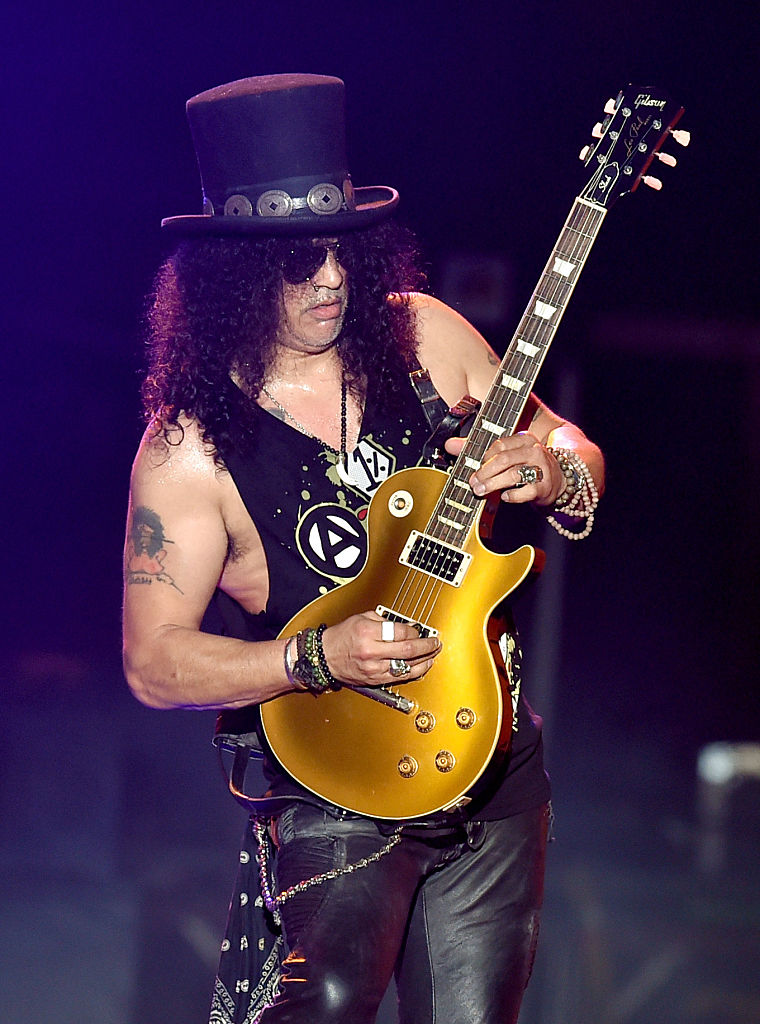 Despite speaking highly about the biopic, Slash did not think that anyone out there would be a right pick to fill in the shoes of the band members. "I wouldn't wanna do a Guns movie like that," he said. "I couldn't imagine trying to find somebody to play [laughs] the different members of the band. It just doesn't even seem possible." Even though the idea of a biopic did not sound appealing to the lead guitarist, he was convinced of giving his fans something that they could always remember the band by.
Opening up about the moments of the band that were captured on camera in the '90s, Slash gave his fans hopes stating that there was a possibility for the videos to be put together and released as a documentary. "I think we have a lot of concert footage from the '90s in the can — like, 24-7 footage from 1991 to 1994, of just every day on the road with GUNS N' ROSES," he said. "And it's been sitting in a vault for years. And I would love for that to be edited at some point and put out. So we'll see if that ever happens."
The guitarist had shared similar thoughts in a 2012 interview where he mentioned that a biopic about a rockband won't do justice to the band. "It's really rare where you see actors portraying live musicians [well]. I don't think rock and roll translate in the movies, I don't think they really get the gritty vibe of what it's like," he said in his interview with Telegraph. Slash is currently focused on his production company, Slasher Films, which is focused on bringing horror content with an edge.
Slash is fond of horror movies and it did not come as a surprise when he decided to get into producing them. When asked what had been his favorite movie, Slash said, "That's an easy one. When I was a little kid, my mum took me to see 'Night Of The Living Dead', and the scariest scene was when the daughter grabs a spade and goes after her mum, and her mum can't accept that her daughter's a zombie; she's pleading with her and doesn't realize what she's dealing with — and she gets spaded to death."
He continued, "That was just a very unnerving scene for me, and it clearly stuck with me all this time." Some of the movies that have been produced by his production house include, 'Transsiberian', 'Session 9', 'Nothing to Fear', and 'The Fog'. Slash had teamed with Scout Productions to launch his Slasher films production.