Heather Garcia: Mother of 5 falls to her death in freak accident on LA freeway
Garcia fell from a party bus onto the freeway and was struck by a vehicle in the third lane around 3 am on January 29 Heather Garcia, a mother of five, was on a party bus celebrating her niece's birthday (Facebook)
Heather Garcia, 29, and mother of five children, suffered a fatal fall that lead to her death on an LA freeway. The woman was traveling in a party bus. Garcia's family members reported that she was dancing when she tripped back and fell on the door, which opened and resulted in Garcia falling on the freeway, right in front of the oncoming rush of traffic.
According to CHP, Garcia was struck and killed by a vehicle in the third lane shortly after she fell at around 3 am on Saturday while it was traveling northbound to 101. She was celebrating her niece's birthday. Both the drivers involved, from the party bus and the second vehicle that hit Garcia, stayed at the scene until law enforcement authorities arrived. Garcia's husband Rafael Corral described the incident as a nightmare and expressed that he was devastated by what had just happened. "It's just something that is a nightmare. That doesn't happen. It should not happen," Rafael said.
READ MORE
'Accident, Suicide, or Murder': How Deborah Hollermann's accident was a planned murder to cover up an affair
Who was Vanessa Angel? Indonesian megastar dies in car accident with husband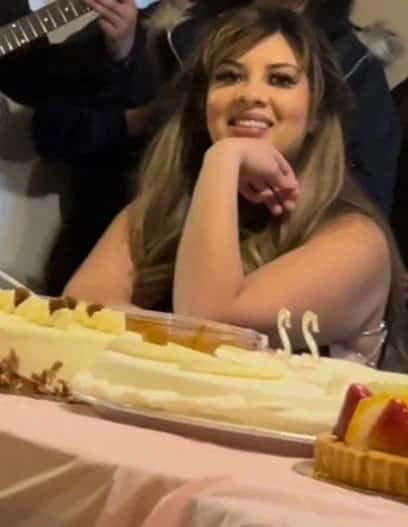 He described Garcia as the "love of his life" and mother to their young children. He also revealed that Garcia was only days away from celebrating her 30th birthday. Garcia's family has only begun to cope with the sudden loss. "You expect when you pay for a service so that you don't drink and drive or do anything illegal…you get there, somebody takes you there safe, and you're going to get back home safe because that's what you paid the service for," Rafael said. "I need help to give her the burial that she deserves as I was not prepared for a loss in such a tragic way. I am also left with so many other expenses and I will now be a mom and dad to our five children," he also added.
The couple's children are aged between 10 to 1. "She was a great soul, and she was somebody that you can count on. A great mother… definitely a great sister," Juelle Jaramillo, Garcia's sister said about her. A GoFundMe has been started by Garcia's family to help the children financially. The CHP's Central Los Angeles has asked anybody with any information on the accident to contact them.