'The Clinton Affair': Monica Lewinsky reveals she mistook Bill Clinton semen stain for 'spinach dip' in new documentary
Lewinsky, in one episode, which was viewed by the New York Post, said that she was not aware that the infamous blue dress she was wearing at the time was stained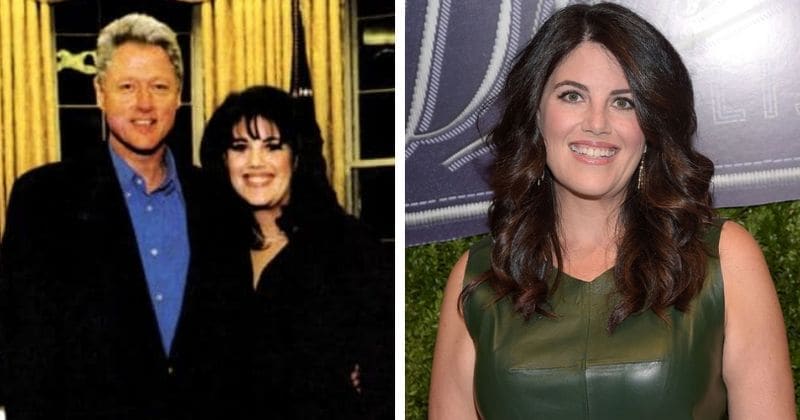 Monica Lewinsky is finally opening up about the details of her affair with former President Bill Clinton. Reports state Lewinsky, in her new A&E docuseries 'The Clinton Affair' which premiers on November 18, has discussed everything from how Clinton wooed her to the infamous stain on her blue dress.
Lewinsky, in one episode, which was viewed by the New York Post, said that she was not aware that the infamous blue dress she was wearing at the time was stained and at one point also believed that she had gotten spinach dip on the frock she was wearing.
Lewinsky, in the series, also revealed that she had gotten the stain after performing a sex act on the president in the bathroom of the Oval office, adding that the incident occurred shortly after Clinton gifted her a hat pin and a copy of Walt Whitman's 'Leave of Grass', according to The Starr Report.
"I went to dinner that night. None of these people said to me, 'Hey, you've got to go to the bathroom, you've got stuff all over your dress,'" Lewinsky said, adding that she was called to the White House with a promise of a present and she entered the Oval Office with Clinton and his secretary. The secretary reportedly hid in the dining room and had only initially accompanied them so the duo would not be seen alone. 
Lewinsky said that when the two were alone in the Oval Office, he handed her a hat pin, saying "you always look so cute in hats" or "you and your hats." The pin was followed by a "really beautiful copy" of Whitman's 'Leaves of Grass'. The duo then headed to the lavatory shortly after that.
"And so we moved to the bathroom and were more intimate. There was some attention paid on me and then I was reciprocating, where up until that point he had always stopped before completion on his part," Lewinsky recalled. "I sort of stood up and said I wanted to move past that stage and so he finally said OK."
"So that finished and then I hugged him after. And he hugged me. And off I went," she added.
Lewinsky, in an article for Vanity Fair, also said that she was disappointed that Clinton doesn't think he should apologize to his former intern, and she also expressed her desire to say sorry to his wife Hillary Clinton.
"The process of this docuseries led me to new rooms of shame that I still needed to explore, and delivered me to Grief's doorstep," Lewinsky wrote in the article. "Grief for a relationship that had no normal closure, and instead was slowly dismantled by two decades of Bill Clinton's behavior that eventually (eventually!) helped me understand how, at 22, I took the small, narrow sliver of the man I knew and mistook it for the whole."
"My first public words after the scandal—uttered in an interview with Barbara Walters on March 3, 1999—were an apology directly to Chelsea and Mrs. Clinton," Lewinsky wrote. "And if I were to see Hillary in person today, I know that I would summon up whatever force I needed to again acknowledge to her—sincerely—how very sorry I am," she added.