'Money Heist' Season 4: Fans want 'arrogant b***h' Tokyo to die as she is a 'ticking time bomb' 'Money Heist' aka 'La Casa de Papel' Season 4 dropped plenty of shocks and startling revelations and fans can't stop talking about the plot twists.
The narrator of the show, Tokyo (Úrsula Corberó), has been quite a controversial character since the beginning. Right at the beginning, she starts an affair with Rio even when The Professor made it clear that none of them should be involved in interpersonal relationships. Moreover, all her impulsive decisions have created havoc in the Professor's (Álvaro Morte) well-laid plans.
This season while she didn't create as much chaos like the previous seasons, her anger and self-centeredness did come in the way of the plan. As usual, fans are blasting out all rage on her character. "Is it just me or is Tokyo just such a dumb asshole?? #CasaDePapel," one posted and another wrote, "Thought I hated Tokyo before, but wow. Never ever seen a more self-centered devil. The things she does for "love" at the end of the day are still to serve her selfish interests. #MoneyHeist."
One even went on to say he wouldn't mind if Tokyo was killed. "I wouldn't mind if they killed Tokyo #MoneyHeist," the tweet read and another said, "Tokyo is MAD!! Just like that you re-enter??? Causing havoc and mayhem as per fucking usual. Mannnnn #moneyheist."
"Tokyo is just an ignorant, irresponsible bitch. If she died instead of Nairobi, it would've been perfect. This bitch has been testing my patience since season one. The only skill that Tokyo have is, to F things up #MoneyHeist." Referring to the previous seasons, one fan posted, "I think the only thing I like about Tokyo is the fact she's fearless but she's the type to compromise everything. She's a ticking time bomb. I'm glad Berlin took her out."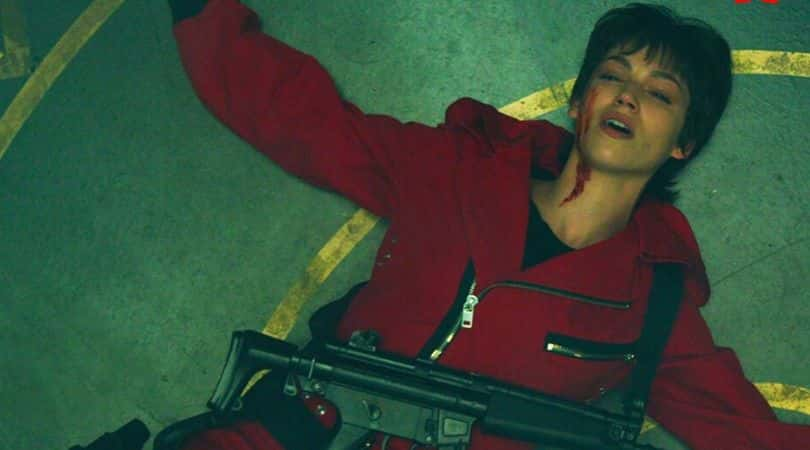 Many even labeled her a total b***h. "Tokyo a bad bitch #MoneyHeist, " one wrote and another said, "Tokyo is an arrogant bitch. I said what I said."
Another one posted, "Tokyo from #MoneyHeist is such a bitch. Hated her since seasons 1 and the more the series progressed, the more I disliked her. She is too selfish! She brings a lot of emotional burden to the group. They really should cut her off for good."
However, a few fans liked her this time around and many even raved about her action scenes. "In fairness, I didn't hate Tokyo this season," one wrote and another said, "The best part till now about #MoneyHeist season 1 is Tokyo firing the machine gun in ep.11. F**king brilliantly shot."
While there is no official confirmation yet, the new season of 'Money Heist' needs to be out as Season 4 ended with a huge cliffhanger. Once the series comes back, fans will be waiting to see how Tokyo's role progresses and whether the theory on how she is the only surviving member comes true.
Share this article:
Money Heist Season 4 La Casa de Papel Season 2 Part 4 Tokyo arrogant bitch fans dead Nairobi Netflix