'He just wanted to be loved': Robert Crimo's friend's mom says shooter tried to kill himself SEVERAL times Highland Park shooter Robert Crimo allegedly tried to kill himself at least twice in front of friends. Former acquaintances have now claimed that Crimo, who they said was lonely, experienced a "downward spiral". A mother of two of Crimo's skatepark friends, who has not been named, said that the boy often visited her home back in 2016 and 2017. She said Crimo struggled with self-harm and suicidal thoughts since 2016, and that he threatened to kill himself several times while hanging out with her children.
The mother said that she thought Crimo was quiet and polite and that she would have "never guessed that he would hurt a fly." "Hurt himself? Yes. But hurt someone else? No," she told the Daily Beast. "He was a sweet kid, but he hurt. He was very, very much a loner and depressed. And I think his emotional instability was kind of brushed under the rug by his family."
ALSO READ
Millie Bobby Brown rocks thong bikini as she kisses boyfriend Jake Bongiovi during Italy vacation
Who was Carson Dunn? Boy, 10, tragically dies after falling off floating structure at Camp Dearborn
The mom said that another friend of Crimo messaged his father on Facebook in 2015 after the Highland Park shooter said "some concerning things" about overdosing, but his father blocked her. Meanwhile, Crimo's parents' attorney George Gomez said that he was "not aware" of "anything like that happening in 2016." He also claimed that Crimo's parents did not follow him on social media and were not aware of his rapping.
The unnamed mother said she wonders how Crimo's parents said there was nothing wrong with their child, despite the warning signs. "I thought it was a joke when his uncle came out and said: 'There were no signs of this. He was always this quiet kid, working in his apartment and behind the house.' When it was like he had tried killing himself twice when he was hanging out with my [children], so how could you say there was no signs of this?" she said.
Police reports from 2019 claimed that Crimo tried to kill himself on one occasion. On another occasion, he even threatened to kill his family. However, despite these warnings, Crimo's father sponsored a gun permit application. "I think there's a lot of balls dropped, no matter which way you look at it," the mother said. "Parents, the government itself. I mean, if what they are saying is true on the report that happened back in 2019, why would his father sponsor him to legally purchase these guns?"
The mom said that Crimo's parents lived in separate homes and that his mother wanted a divorce and to "move on with her kids." "But I don't think that was ever really an option for her unfortunately," she said. "I think they worried about what the outsiders thought versus what their son actually needed."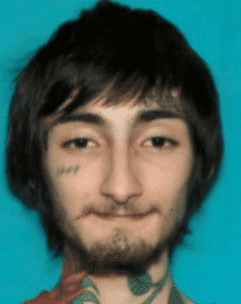 "I think he just wanted to be loved, and there was a lot of stuff going on in the family dynamic between his mother and father. And I feel like he just wanted to be wanted and not a burden on anybody," she added.
Another mutual friend claimed that they too went over to Crimo's house to voice his concerns. "He felt a lot of times that his parents didn't care about him," the friend said. "From what it sounded like, his parents worked a lot. If they weren't home, they were working, and when they were home, they were resting or sleeping. So Bobby was always out doing his own thing." They added, "He felt alone and misunderstood. He said a couple of times he wished he was like other kids. He was, but he didn't think so."
Gomez, however, claimed that Crimo's parents denied hearing warnings about their son. Meanwhile, the Daily Beast obtained a 2019 police report that said cops had to perform a welfare check on Crimo after he reportedly attempted to "commit suicide by machete" and was "known to use marijuana". During the wellness check, police confiscated 16 knives, a 12-inch dagger and a 24-inch samurai sword. However, they were returned to Crimo's father, who claimed the weapons belonged to him. According to police, this is one of the reasons why Crimo passed the Red Flag law. Police reportedly filed a "clear and present danger" form with the Illinois State Police, but State Police later determined that Crimo did not meet the criteria to be considered a danger.
TOP STORIES
The horrifying story of Chrystul Kizer: How a sex trafficking victim ended up becoming the accused
Woman scarred after filming viral video of SAVAGE shark attack on seal off Nauset Beach
For the uninitiated, on July 4, Crimo, armed with a powerful rifle, opened fire from a rooftop at a Fourth of July parade in the Chicago suburb of Highland Park. Seven people eventually died as a result of the attack. Crimo has been charged with seven counts of first-degree murder for a "premeditated and calculated attack", prosecutors said. "He has been charged with seven murder counts, one for each of the victims he shot dead on Monday's Fourth of July parade," Lake County State's Attorney Eric Rinehart confirmed. If Crimo is convicted, the seven murder counts carry a mandatory life sentence without the possibility of parole. Meanwhile, six of the seven victims have been identified, including Steve Straus, 88; Katherine Goldstein, 64; Jacki Sondheim, 63; Nicholas Toledo Zaragoza, 78; and husband and wife Irina and Kevin McCarthy, 35 and 37.