Mobster's son delivered emotional eulogy at father's funeral days after having him gunned down at McDonald's drive-thru: Reports Federal officials charged mob scion Anthony Zottola Sr. on Tuesday for arranging to murder his mafioso father and for plotting to gun down his older brother.
The 41-year-old from Larchmont, New York was arrested along with three other suspects who allegedly targeted his father Sylvester "Sally Daz" Zottola and his sibling Salvatore in two separate hits just three months apart last year, the New York Daily News reports.
The 71-year-old father, a longtime Lucchese family associate, was gunned down on October 4, 2018, while waiting for coffee at a McDonald's drive-thru in the Bronx.
On the other hand, Zottola's elder brother Salvatore survived a July 11, 2018 attack just outside his waterfront residence.
The two hitjobs were perpetrated over a business dispute with Anthony, per court records.
Zottola was accused of plotting on Christmas Day 2017 to kill his father before asking Bushawn Shelton, 35, of Brooklyn if it was possible to take down both his father and brother in a single, coordinated attack.
"Can we get a doubleheader at all," Anthony Zottola asked in a text message conversation. "My business is all messed up by both of them especially the MF captain (his father) the worst. Every day (it) gets harder for me."
Two-faced Anthony even delivered an emotional eulogy for his father four days after arranging the hit on him.
Investigators recovered a photo showing $200,000 in cash on a cell phone taken one day after the slaying.
The phone belonged to accomplice Shelton, who reportedly hired hitmen from the notorious Bloods street gang to carry out the murder.
"There is apparently no love lost between Mr. Zottola and his family members, so much so he allegedly hired members of the Bloods gang to kill his brother and father," said William Sweeney, FBI Assistant Director in Charge of the New York office. "The FBI and our law enforcement partners have evidence of astounding violence in this case."
Anthony Zottola could face the death penalty if convicted, court documents indicated.
While speaking of the murder to authorities, he cinematically referred to the murder as "the final scene" and called his dad "the actor" while he was "the director."
According to reports, the patricide occurred after several prior failed attempts.
Police revealed there was ample evidence to indicate Anthony furnished keys to his father's apartment for the attackers along with a security passcode to access an office shared by family members.
Authorities further claimed that the plotters also planted sophisticated tracking devices on vehicles driven by his father and brother.
Brooklyn Federal Prosecutor Richard Donoghue said, "Zottola Sr. and Shelton referred to the planned murders as 'filming' a movie, but thanks to the outstanding work of law enforcement, the ending of their plot will take place in a federal courthouse."
Just moments after executing Sylvester behind the wheel of his car, an unnamed conspirator reportedly texted Shelton a one-word message: "Done."
After receiving the confirmation, Shelton asked Zottola: "Can we party today or tomorrow?"
Sylvester had previously escaped a couple of murder attempts. On November 26, 2017, the father was ambushed by a masked gunman. A month later, a staged "home invasion" saw the older man's throat slashed, court papers said.
Authorities said five other suspects were previously charged in the plot. However, a tenth suspect named Branden Peterson remained a fugitive.
That said, the four conspirators pleaded not guilty to murder, conspiracy, and weapons possession charges before being remanded in custody without bail.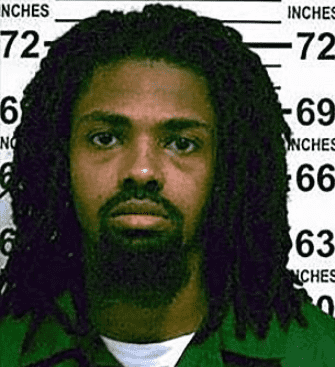 On the other hand, Salvatore Zottola somehow survived the attack outside his coveted Bronx home after sustaining critical gunshot wounds to his head, chest, and hand, police said.
The would-be killer fled the scene in a dark-colored Nissan sedan after firing the shots.
Lindsay Gerdes, an assistant U.S. Attorney, said during the arraignment: "Mr. Zottola has been shown to be someone who turns his back on his family and what he did to his father and his brother are some of the worst things you can do to family members."
Meanwhile, Kerry Lawrence, Anthony's lawyer, argued his client did not have any ties to organized crime and placed $1.5 million bond request, which was rejected.
"We think he's being falsely accused and we look forward to the trial date whenever it comes down the road," Lawrence said.