Scandal, slips, and sordid sagas: The dark side of Miss USA pageant The saccharin sweet world of beauty pageants isn't always so in reality. While there's plenty out there to shake your faith in this competition where everything and everyone looks absolutely perfect, you really don't have to go that far. Closer home, the Miss USA pageant has had enough controversies and a past that will make your jaw drop.
Here are the most shocking and scandalizing moments in the pageant's history:
1. Miss USA Sarah Rose Summers has to apologize for xenophobic comments
Social media fired at Summers after an Instagram video surfaced of her, Miss Universe Australia Francesca Hung and Miss Universe Colombia Valeria Morales discussing Miss Cambodia Rern Sinat's grasp of the English language. In the video, Summers is seen saying that Sinat doesn't know "any English" and that "it must be isolating and confusing all the time". She also said that "no one here speaks her language". "She pretends to know so much English and then after having an entire conversation with her she goes..." said the pageant contestant grinning widely and then bursting out laughing along with the two implying that Sinat doesn't understand their conversation. After the viral backlash, she had to apologize.
2. Tara Conner's party spirit lands her in rehab
Miss USA 2006 Tara Connor found herself in hot water after reports of her underage drinking, cocaine use and being absent at the pageant activities surfaced. She admitted to the problems and was likely to be stripped off her crown. However, Donald Trump, who owned the pageant at the time decided to give her a second chance if she went to rehab and cleaned up. Trump said in a statement, "After speaking to her I saw not only a beautiful woman but a beautiful heart. She really, really tried."
3. Carrie Prejean says gay couples should not be allowed to marry
Prejean faced the brunt of backlash in 2009 when during the Miss USA pageant she made some controversial comments about same-sex marriage. Prejean was asked by pageant judge Perez Hilton, who is openly gay, whether she believed every US state should legalize same-sex marriage. She responded saying, "Well, I think it's great that Americans are able to choose one way or the other. We live in a land where you can choose same-sex marriage or opposite marriage. And, you know what, in my country, in my family, I think that, I believe that marriage should be between a man and a woman, no offense to anybody out there. But that's how I was raised and I believe that it should be between a man and a woman."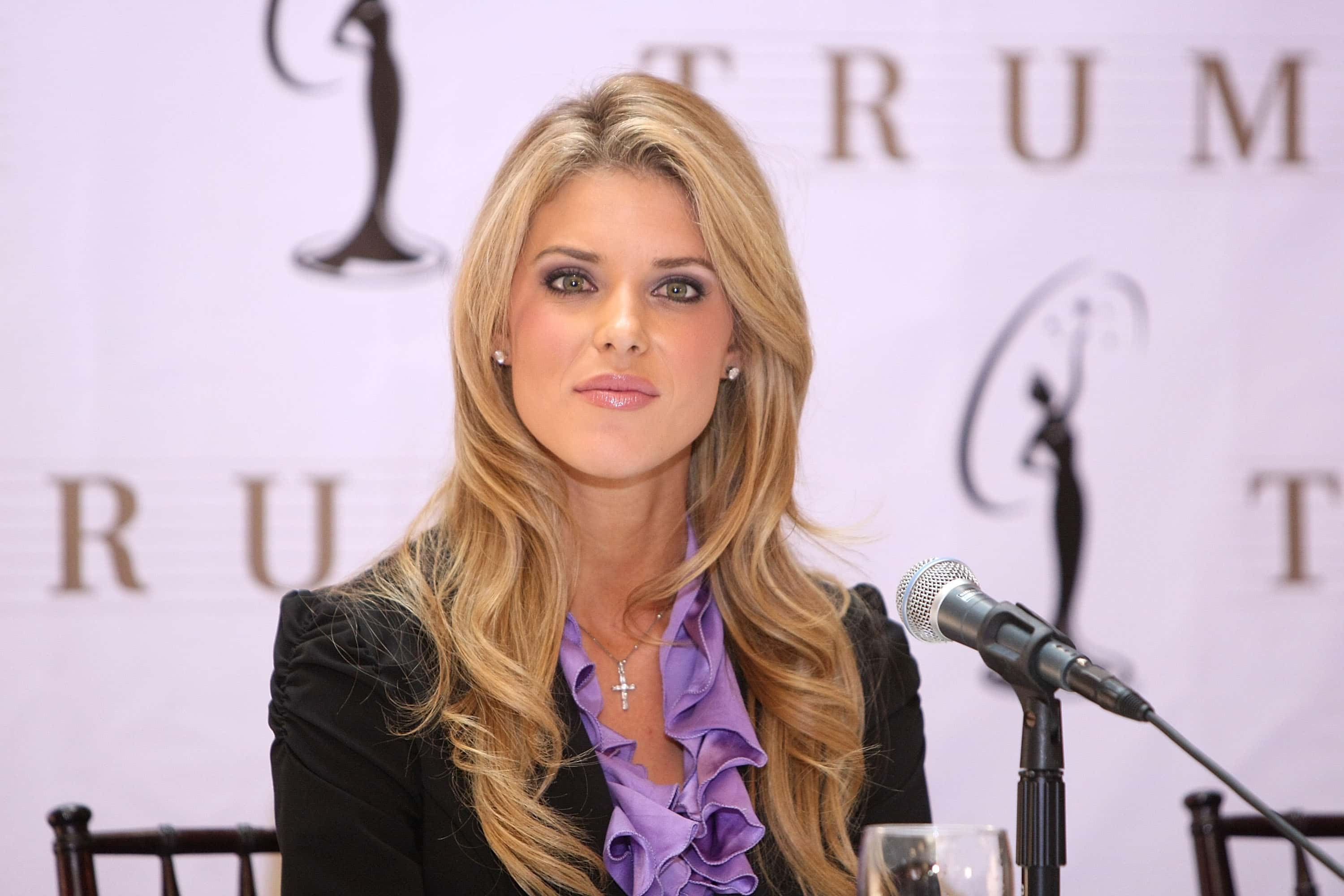 Hilton went to call her a "dumb bitch" and said, "She gave an awful, awful answer that alienated so many people." Prejean refused to apologize for her comments.
But just a couple of months later, her sex tape was leaked and Prejean was fired as pageant officials felt that they were a breach of her contract. She was stripped of her Miss California crown and she sued the organizers arguing religious discrimination but they countersued demanding she pay them back $5,200 in pageant money that she used for breast implants and profits she received from a book she wrote after the backlash.
4. Amanda Longacre was told she was too old to compete in Miss USA
Longacre, who won Miss Delaware 2014 title but lost it within two weeks after pageant officials decided she would be too old to compete in the upcoming Miss America Pageant. She would be 24 by the time Miss America would end but would turn 25 just a month after. She lost $11,000 in scholarship money as well as her title. "They deleted me off of everything, they're ignoring me," she told NBC News at the time, "I can fulfill this job. I did nothing morally or ethically wrong. Now I'm getting all the repercussions."
5. Miss Nevada Nia Sanchez forgets the capital
On a radio show called 'The Todd Show', Miss Nevada forgot the name her state's capital. "Oh oh ahhh, ummm, oh my gosh," she said and was unable to come up with the answer." The show's host answered it for her saying Carson City to which she replied, "Thank you I was gonna say that, I was like, that one DJ host on MTV, back in the day, his name, that's how I always remembered it," she said embarrassed as the host said, "Carson Daly, yeah."
It was also reported that she wasn't actually from Nevada, either. "She never actually moved to Nevada but continued to work at Disney and live in California, setting up some minimum paper trail to appear like she was in Nevada and allow her to compete," FOX411's source told the publication. However, she denied it. She won the Miss USA title that year in 2014 and kept her crown.
6. Miss California's bikini falls off
Chanelle Riggan's bikini walk caused a stir after it fell off on the Miss California catwalk. After a momentary gasp and stumble the beauty queen hastily recovered, rearranged her outfit and laughed off the wardrobe malfunction.
7. Miss USA Rima Fakih's pole dancing video scandal
She was slammed for being a Muslim woman who owned her sexuality, and then courted controversy when racy photos of her on a stripper pole surfaced in 2010. The photos were from 2007 that showed Fakih dancing seductively on a pole. However, she claimed that they were from a class she took and not a competition.