'Mindhunter' Season 2's FBI agent Holden Ford cracks serial killer Ed Kemper's mind with a lowly game but do they meet again? The show 'Mindhunter' takes a dig at the dark side of peeping into the psyche and intellect of serial killers. One of the biggest turning points of the show is when special agent Holden Ford interviews serial killer Edmund Kemper. What is intriguing is that Cameron Britton, who essays the character of Ed Kemper, is effervescently likable as a character even as his deeds are disturbing to the eye and mind.
In the David Fincher-produced series based on the book, 'Mindhunter: Inside the FBI's Elite Serial Crime Unit', the relationship between Kemper and Ford is complex and has an unspeakable charm. The two first come face-to-face in episode two, when local people suggest that the special agent meet the necrophile, who murdered ten people, including his paternal grandparents and mother. As Bill Tench, another agent, has no interest in interviewing Kemper, Ford goes alone. Kemper's persona blows him away, especially his conversational skills.
In Sacramento, an elderly woman is attacked and her dog's throat is slashed. Ford convinces Tench to accompany him on his next visit to Kemper as he wants to introduce him to the serial killer's uncontrolled desire to torture animals out of hatred for his mother. It leads Tench to conclude that the suspect, in the Sacramento case, has a similar relationship with his mother as Kemper.
Things take a dicey turn in the final episode when Kemper writes to Ford seeking a meeting. This time, Ford decides to talk all sleazy and sordid with Kemper to stoop to his level and make him comfortable. With his witty antics, Ford gets a confession from Kemper. He soon becomes a media sensation and it leads to him breaking up with his girlfriend Debbie. In the midst of all the chaos, Ford gets a call from Kemper's doctor. When he goes to meet Kemper, the latter tries to hold him and strangle him, whispering to him how he could kill him right there. Ford flees in terror and later, collapses due to a panic attack. There are many theories around how Ford, himself, could be a border-line psychopath.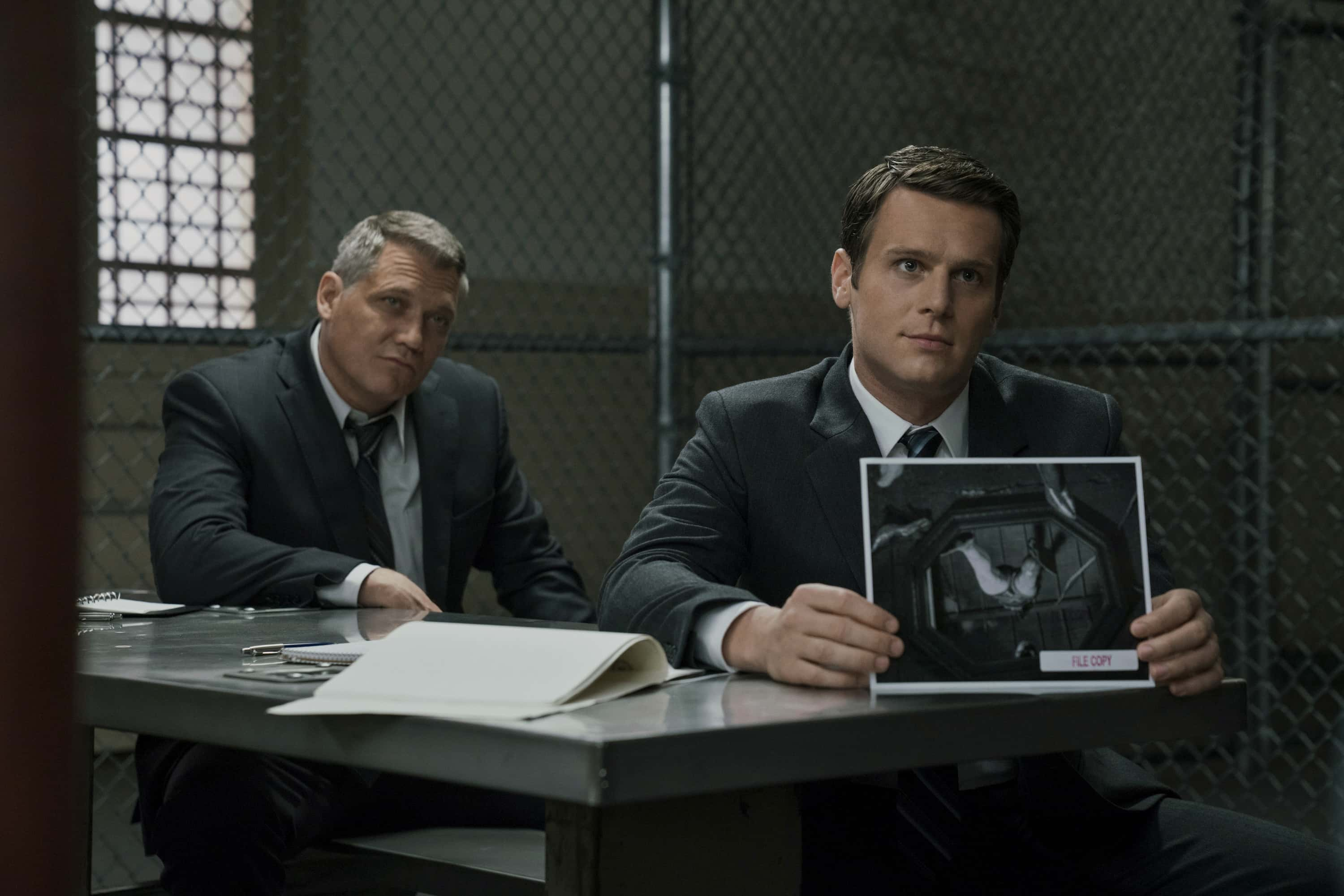 Addressing his character's sudden changes and the connection with Kemper, actor Jonathan Groff said in an interview to Esquire: "I love the evolution of the Ed Kemper-Holden Ford relationship, the arc of it through the season, and the way the writers put in this energy at the end almost like Ed is this jilted ex-lover. Holden is so completely different in his final scene with Ed than in his first scene. In that first scene, we see him buttoned up, horrified, scared, and then in their final scene, you have him sort of begrudgingly come back to visit Ed when he's got nobody else in his life. It's that sort of desperation and need that drives him straight to the center of it all with Ed. And Ed is the one who gives him the wakeup call."
"I remember when we were in rehearsals, [series creator] Joe Penhall saying, 'What if Ed hugs him? What if the end of the first season is the serial killer hugging the profiler? Isn't that a horrifying image?' Cameron is so amazing, and when I read the scene with him for the first time, the hair stood up on the back of my neck. That final scene was easy to act because he is truly terrifying," he added.
The episode says how empathy is important in deducing someone's thoughts. To understand the mind of a serial killer, one needs to get on the same wavelength as them. That's how Ford breaks into Kemper's mind in the first place. He hits home with the tactics, leading him to the working of the killer's mind ahead of the gruesome events.
However, empathy needs to be controlled. A certain distance needs to be maintained from the subject. Ford gets immersed in what he hears to the extent that it costs him not only his relationship with Debbie but also his own sanity. The cliffhanger at the end only leaves room to see whether Kemper and Ford will meet again in the new season of 'Mindhunter' created by Joe Penhall.
The new season releases on Netflix in August.
Share this article:
mindhunter season 2 fbi agent holden ford serial killer edmund kemper investigation profiling