'Mindhunter' season 2: From Atlanta child murders to the BTK Strangler, here's what to expect from the show A show that takes a stealthy look into the minds of criminals, Netflix show 'Mindhunter' first took shape when Charlize Theron gave a non-fiction crime book titled 'Mindhunter: Inside the FBI's Elite Serial Crime Unit' by retired FBI agent John E Douglas and author Mark Olshaker to filmmaker David Fincher.
Set in the mid-1970s at the Federal Bureau of Investigation when criminal psychology and criminal profiling was still in its blooming stages, the plot of the show chronicles how FBI agents Holden Ford (Jonathan Groff) and Bill Tench (Holt McCallany) along with psychologist Wendy Carr (Anna Torv) make every effort to hunt down criminals, taking hints from what ensued in their past or struck them as a child and may have shaped their individuality in a certain way. The agents work hard to answer the burning question: "Are criminals born or are they formed?"
At the Behavioral Science Unit within the Training Division at the FBI Academy in Quantico, Virginia, the agents conduct interviews on imprisoned serial killers to examine what goes into a criminal's mind before or after they have committed a crime. The intention of the FBI agents can be summed up in these words: "How do we get ahead of crazy, if we don't know how crazy thinks?" Holden and Bill help out police officers to get hints about the new breed of murderers and serial killers in the country. The first season ended at a tricky climax, which shows how Holden visits Edmund Kemper and later collapses in the hospital due to an anxiety attack. One question hovering in our minds after that scene is, whether he too, is actually a low-key psychopath. Moreover, season two will also shed light on their complex connection and whether Holden will visit him again.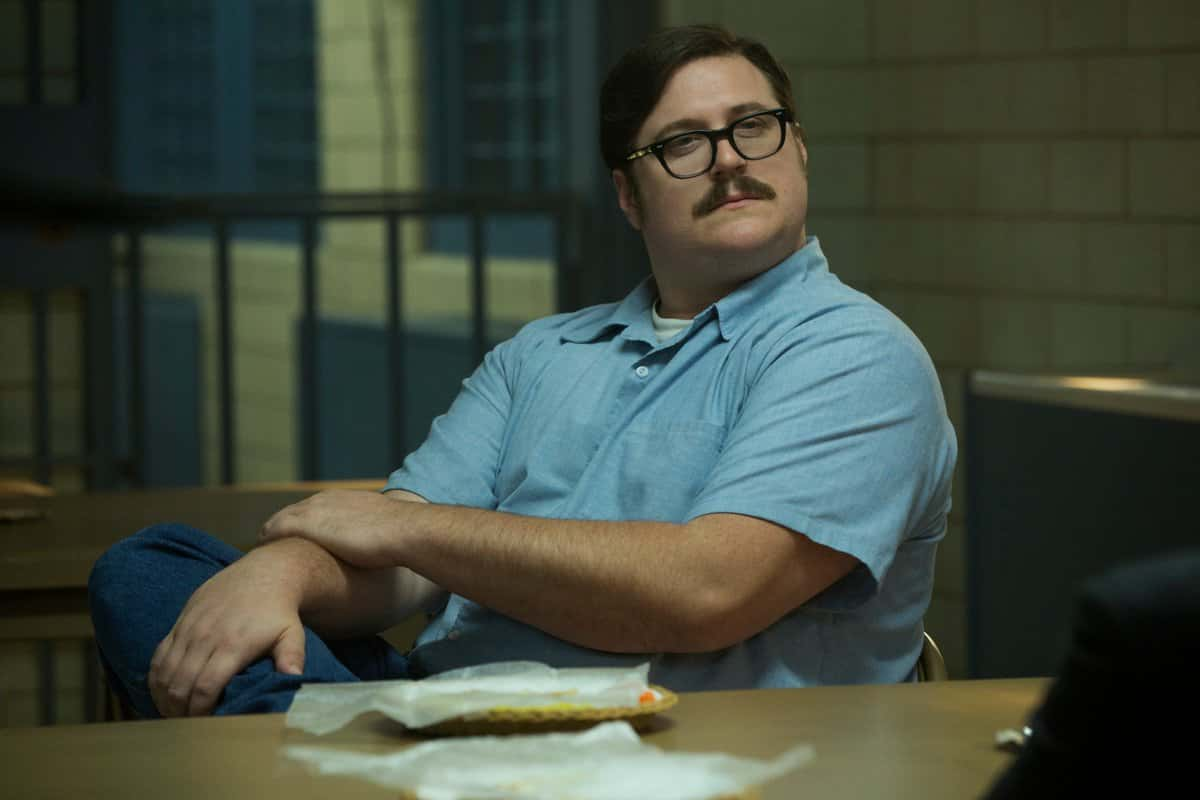 Throughout the 10-episode season, a mystery man can be seen and his character seems to be etched around serial killer Dennis Lynn Rader. In his many letters to the media, Rader gave himself the name BTK, which stands for "bind, torture and kill". The final shot features Rader as a clue that he will be seen in season two. In fact, if you remember clearly, the first episode saw Bill and Holden come across the case but they couldn't take it up due to certain reasons. Will Holden figure out Rader's mind before he goes on to commit the heinous crimes? With knotted dead bodies as an indicator to the BTK murders, creator Joe Penhall has decided to take creative liberty with the case. So, it will be interesting to see whether the upcoming season will show him captured since the police couldn't get a hold of him until the year 2005. It is expected that the BTK Strangler will encompass a major chunk of the second season.
On the other hand, the Atlanta child murders of 1979 to 1981 will be one of the highlights of the season, as confirmed by Fincher in an interview with Billboard. The infamous incident took place over a two-year period when at least 28 African-American children and adolescents, mostly under the age of 15, were brutally killed. The writer of 'Mindhunter', Douglas revealed names of two other serial killers to be seen in an interview to Vulture: "They [the cases] are going to have David Berkowitz, as well as Charles Manson." Also known as the Son of Sam and the .44 Caliber Killer, Berkowitz pleaded guilty to eight separate shooting attacks that began in New York City during the summer of 1976. Manson, meanwhile, ordered a series of nine murders at four locations in July and August 1969.
With executive producers like Penhall, Fincher, and Theron on board, the second season has been renewed on Netflix with eight new episodes and is all set to release on August 16, 2019.