"I wanted to smash his snotbox": Mike Tyson reveals he once offered $10,000 to fight gorilla at a New York zoo
Quite recently, the former professional boxer was spotted enjoying by himself smoking a huge joint at a marijuana festival Mike Tyson may, in fact, have done it all. The former boxing professional and tiger owner recently made quite a shocking confession when he claimed that he had once offered to pay $10,000 to fight a gorilla at a New York zoo.
Tyson, while in conversation with The Sun, revealed that he had once tried to pay a zookeeper $10,000 for one chance at punching a silverback gorilla that was bullying other apes after the particular gorilla interrupted his plans of having some romance.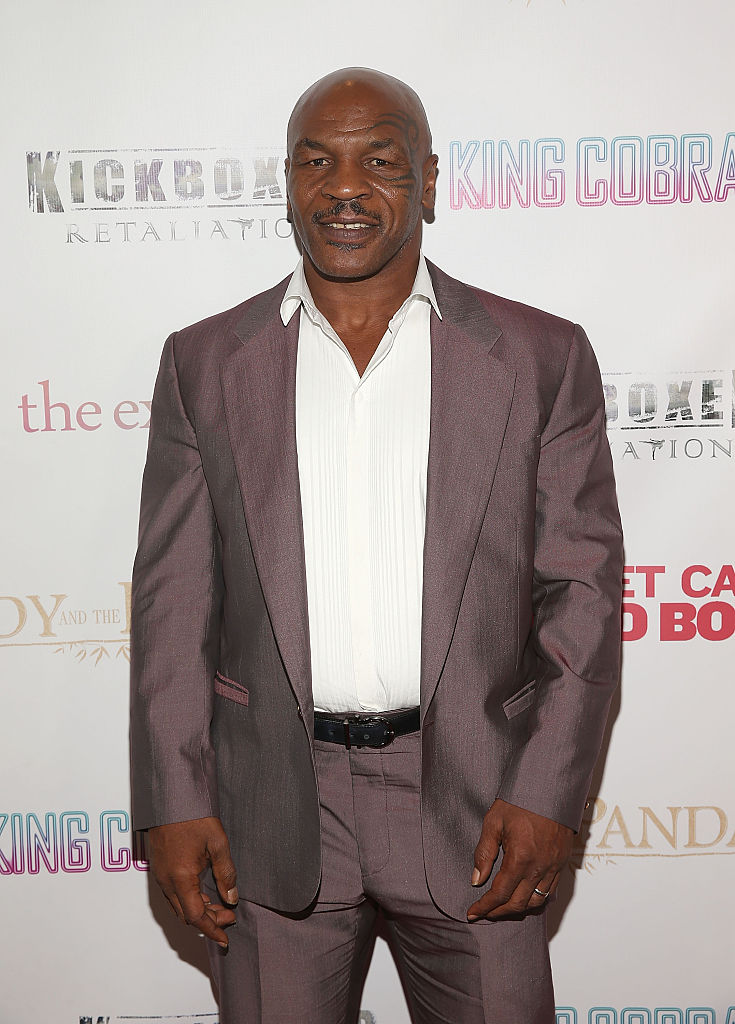 Recalling the little exchange from sometime in the 80s, Tyson remembered that his then-wife Robin Givens and he had a New York zoo opened up solely for themselves in order to spend a quiet and private romantic evening. However, his evening was ruined by a certain alpha gorilla, who was spotted bullying other gorillas in his enclosure.
"When we got to the gorilla cage there was one big silverback gorilla there just bullying all the other gorillas. They were so powerful but their eyes were like an innocent infant," Tyson told The Sun. "I offered the attendant $10,000 to open the cage and let smash me that silverback's snotbox! He declined."
Thanks to the zoo attendant, no animals got punched during Tyson's private zoo stroll. The surprise confession sent quite a few of the boxer's fans into shock, since the boxer is known for being an ardent lover of animals, and even owned several tigers as pets.
Quite recently, the former professional boxer was spotted enjoying by himself smoking a huge joint at a marijuana festival. The 52-year-old Iron Mike is no stranger to the recreational drug and owns a 40-acre cannabis ranch close to California's Death Valley.
The boxer decided to open the ranch after the US state legalized weed. Tyson, who strongly propagates the healing properties of the drug, has even opened his own school for prospective weed growers called the Tyson Cultivation School. 
As a matter of fact, the boxer even admitted to smoking marijuana before the historical match where he beat Andrew Golota in 2000, a game he won after Golota failed to answer the bell for the third round. Although Tyson did score a technical knockout, the decision was later changed to a no contest after he tested positive for the drug after the fight.
Share this article:
"I wanted to smash his snotbox": Mike Tyson reveals he once offered $10,000 to fight gorilla at a New York zoo