Mike Lindell claims businesses banning MyPillow are missing customers: 'They're the real losers' MyPillow CEO Mike Lindell made an astonishing claim on Newsmax TV as he said that while "cancel culture" has adversely affected him and his business, in reality, the businesses who banned his My Pillow products are suffering. While making an appearance on 'Rob Schmitt Tonight' on Tuesday, February 2, Lindell stated, "They're the losers because they're the ones losing the real customers."
The 59-year-old also continued that since his products have been dropped from several stores over his support to former President Donald Trump and his "unjust" defeat to the 2020 presidential election, customers can now directly order from him. He added that he is hiring more people because customers will now directly come to him.
Earlier, MEAWW reported that products of MyPillow were banned by Bed Bath & Beyond, Kohl's, and Wayfair because of Lindell's continuous support of voter fraud theories. In mid-January, he spoke with conservative commentator Brian Glenn and told him, "Just got off the phone with Bed Bath & Beyond. They're dropping My Pillow. Just got off the phone not five minutes ago. Kohl's, all these different places. These [companies], they're scared, like a Bed Bath & Beyond, they're scared. They were good partners. In fact, I told them, 'You guys come back anytime you want.'"
At the time, he also received a cease and desist letter by Dominion Voting Systems for accusing them of using "rigged" machines to help Joe Biden win the presidency. The letter called him a "prominent leader of the ongoing misinformation campaign" and added, "Despite knowing your implausible attacks against Dominion have no basis in reality, you have participated in the vast and concerted misinformation campaign to slander Dominion."
Related Articles
Who is Bob Sellers? Newsmax anchor walks off mid-interview after MyPillow CEO Mike Lindell's election fraud rant
MyPillow CEO Mike Lindell says Dominion hired 'hit groups and trolls' to 'cancel' him over voter fraud claim
In addition, later, the Twitter account of Lindell was suspended. On Monday, February 1, Twitter also banned the MyPillow company account because the business shared a letter from one of his employees on it explaining why Lindell was being attacked. "They took it down about five minutes. And so now it's funny, all the news media was reaching out to me today, going well, how you gonna get your messaging out there? How you gonna talk to customers? And you know what our customers have always stepped up. It's amazing, just like Newsmax did," Lindell told Newsmax TV.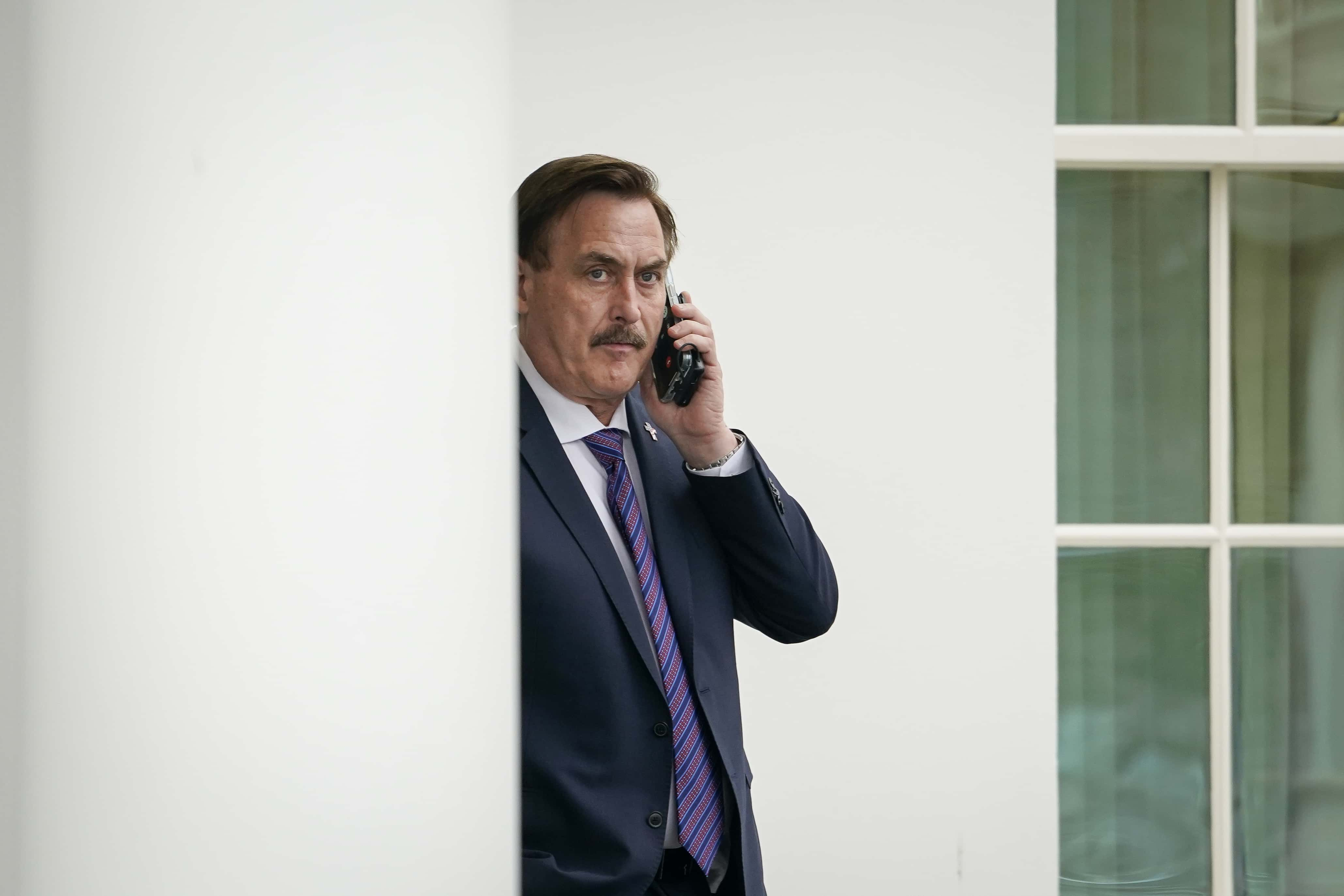 On January 28, Newsmax had written an article supporting Lindell and his brand. The conservative news site called him "an American hero." The story continued, "During the election he stood up for what he believed, and he continues to fight for what's right. Mike and his company MyPillow are now being targeted for boycotts by the far left. Major retailers have begun to remove MyPillows from their stores", before adding, "Big stores like Kohl's, Bed Bath & Beyond, and Kroger's have dropped Mike because he dared to speak out. If you believe in Mike, make sure you support him by buying one of his great pillows or related products. They are great pillows for great Americans! You can get Mike's MyPillow products online with up to a 66% discount using the ''Newsmax'' promo code – Go Here Now Or call toll free at 1-800-831-0799 and order your MyPillow today! P.S. Newsmax receives no advertising or affiliate fees for this promotion! We believe in Mike too!"