Michigan police officer suspended for mocking George Floyd killing in 'racist' post, internal probe launched
'If we're not policing our own guys, I don't blame any resident for not trusting a police officer when they get pulled over or arrested,' Sterling Heights Chief Dale Dwojakowski said STERLING HEIGHTS, MICHIGAN: A police officer was placed on suspension after he shared a racist Facebook post that sparked an internal investigation in the Sterling Heights Police Department.
Authorities say they launched an internal probe as soon as they became aware of the racially charged post that was shared by one of their own. The officer, who cannot be named for legal reasons, has been placed on unpaid administrative leave, according to a WXYZ report.
RELATED ARTICLES
Cop shares George Floyd photo in 'Valentine format', captions it 'you take my breath away' as LAPD starts probe
How much money did Black Lives Matter receive last year? More than 60% of donations remained unused
The outlet obtained reactions from a number of citizens as reporters showed the image on the city's streets. The post reportedly shows George Floyd trapped underneath the knee of a Minneapolis police officer just moments prior to his death. Former officer Derek Chauvin was fired and had murder charges filed against him following the incident.
According to WXYZ, the Sterling Heights officer shared the same image this week with the words, "When you gotta change a tire but don't wanna get your trousers dirty."
"It's enough of that. We had enough of that," one citizen told WXYZ. "In my personal judgment, I wouldn't post anything like that," another added. "It just doesn't show compassion in any type of way," a third chimed in.
Once the internal investigation is complete, the officer in question could face serious discipline and even termination, according to the city's chief of police.
"If we're not policing our own guys, I don't blame any resident for not trusting a police officer when they get pulled over or arrested," Chief Dale Dwojakowski told WXYZ, adding, "As a police officer when you post something it carries tremendous weight. That's why we have a policy that says you can't post anything inflammatory against a religion, race, gender. Nothing like that. It's all prohibited."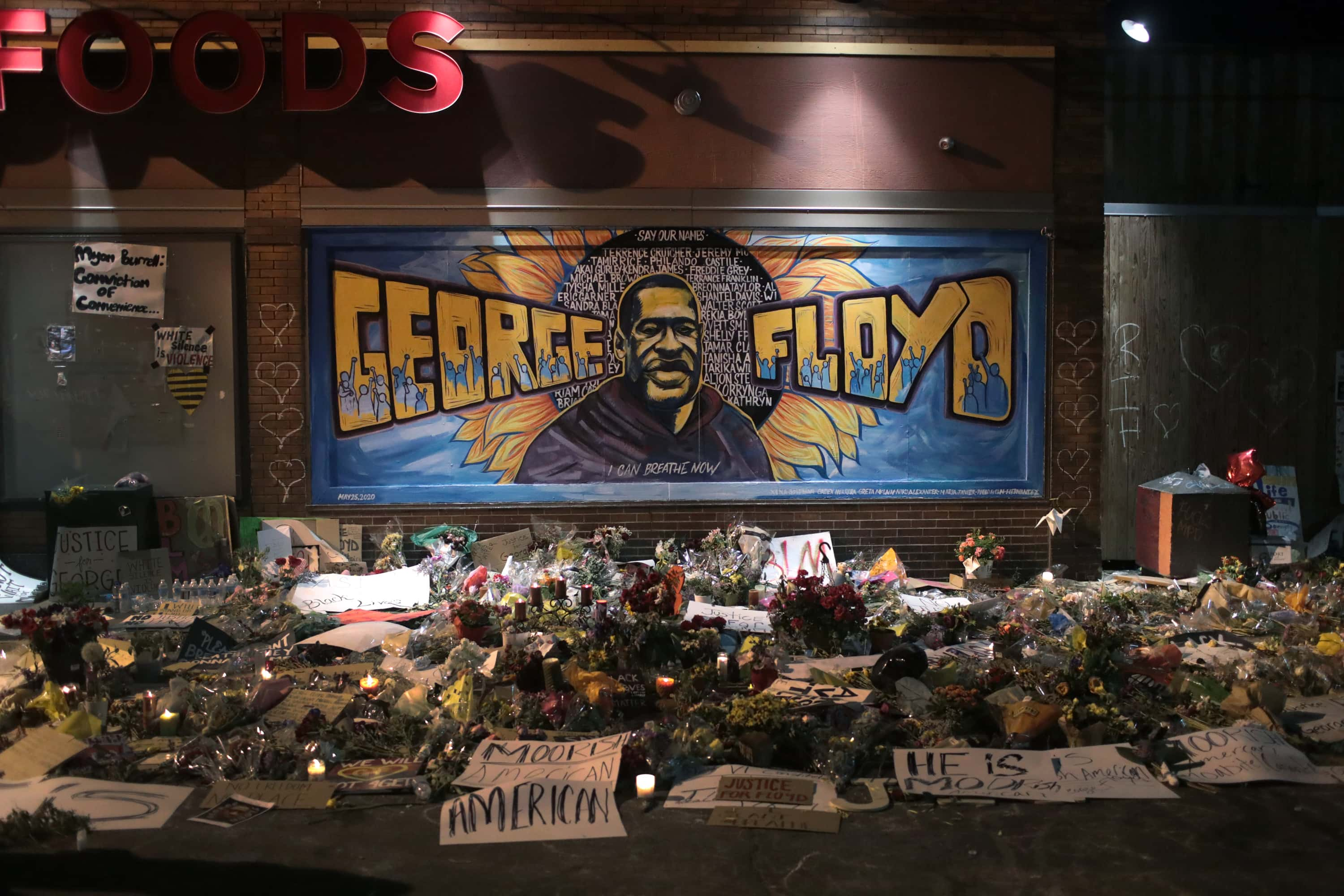 Meanwhile, retired Michigan State Police inspector Ellis Stafford told WXYZ that the level of insensitivity in this case, was "breathtaking" and "suggested racial bias in the officer's approach to policing."
"When you have officers like this that do damage to the industry, you really need to question as a Chief do I really want this person as part of my department and should they be in the industry," Stafford, who serves on the board of the National Organization of Black Law Enforcement Executives (NOBLE), told the outlet.
In a statement addressing the officer's actions, the City of Sterling Heights disavowed the "abhorrent imagery and messaging" that appeared in the post. "It must be clear that there is no place for hateful and offensive content like that within our community," the statement added.
"It does a grave disservice to the City, the dedicated men and women of the Police Department who protect and serve each and every Sterling Heights resident and business, and all those who call it home. We remain committed to building and ensuring a tolerant and accepting city that is inclusive and safe for all."
Share this article:
Michigan police officer suspended for mocking George Floyd killing in 'racist' post, internal probe launched