Michelle Obama lauds Princeton dropping racist Woodrow Wilson's name after Trump slams it as 'stupidity'
The university decided to remove the 28th president's name from the Woodrow Wilson School of Public and International Affairs Former First Lady Michelle Obama congratulated Princeton University, her alma mater, after it took down the name of former President Woodrow Wilson from its public school. Michelle's appreciation of the move came shortly after President Donald Trump denounced the decision, slamming Democrats of "incredible stupidity" for pushing for the change.
Michelle took to Twitter to write that she was "heartened to see my alma mater make this change, and even prouder of the students who've been advocating for this kind of change on campus for years." The former first lady graduated from Princeton with a bachelor's degree in sociology in 1985. "Let's keep finding ways to be more inclusive to all students—at Princeton and at every school across the country," she added in her tweet.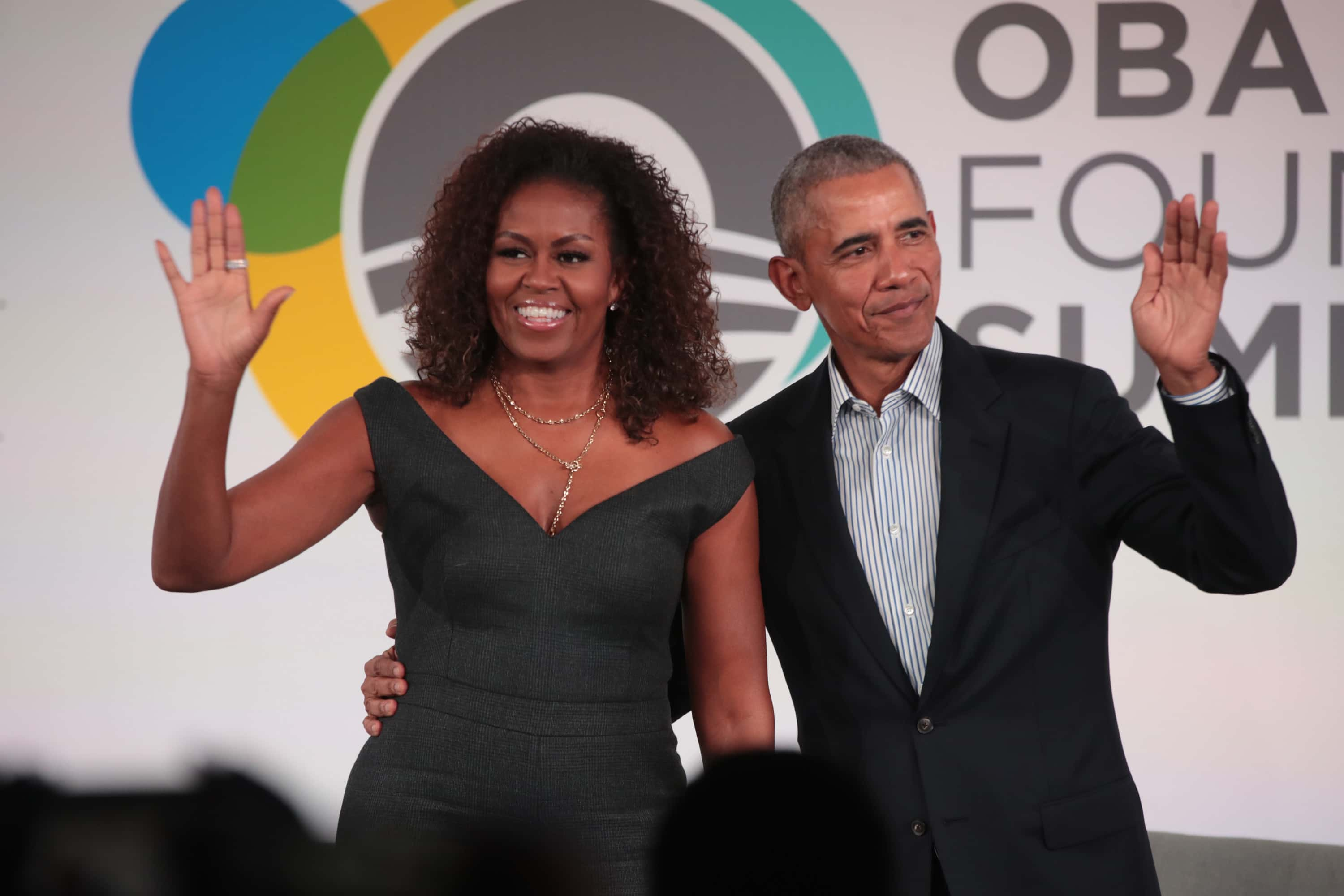 The former first lady, despite steering clear of political activity during her husband former President Barack Obama's two terms, campaigned for former Secretary of State Hillary Clinton in 2016. She is now also pushing for a drive called WhenWeAllVote, an effort to make it easier for Americans to vote and register. Michelle has also advocated for more mail-in voting in contrast to Trump who has deemed the process a fraud. In April, Michelle had stated: "Expanding access to vote-by-mail, online voter registration and early voting are critical steps for this moment — and they're long overdue."
Michelle's public address to the issue came hours after Trump slammed the trustees of Princeton on Monday, June 29, for their decision to remove the 28th president's name from the Woodrow Wilson School of Public and International Affairs. The university made the decision amid increasing calls for problematic historical figures' statues and monuments to be removed.
Trump, in his tweet, also claimed that Democrats were being "stupid" for backing the campaign to remove actor John Wayne's name and statue from an Orange County airport in California. "Can anyone believe that Princeton just dropped the name of Woodrow Wilson from their highly respected policy center," Trump tweeted on Monday, June 29. "Now the Do Nothing Democrats want to take off the name John Wayne from an airport. Incredible stupidity!"
Trump, during a Fox News interview on Sunday, June 28, had stated that those who wanted statues of Confederate figures and slave owners to be removed should "learn from the history" or risk "going to go back to it sometime." There have been increasing calls to remove Wilson and Wayne's names and statues from public buildings because they espoused either racist, white supremacist, or segregationist views.
Wayne, during an interview with Playboy in 1971, admitted to being a white supremacist. He also expressed derogatory views of black people, Native Americans during the same interview and denounced films featuring gay characters. On the other hand Wilson, when he came to power, was lauded by southern segregationists and was a supporter of racial segregation.
Princeton University's president on Saturday, June 27, had stated that Wilson's name was being removed from the prestigious school because the former president's "racist thinking and policies make him an inappropriate namesake for a school or college." The United States, in recent weeks, has witnessed widespread protests over the death of George Floyd in police custody and systemic racism in the country.
Share this article:
Michelle Obama lauds Princeton dropping racist Woodrow Wilson's name after Trump slams it as 'stupidity'