'Hollywood Ripper' accused of killing two women set to go on trial after 18 years; Ashton Kutcher to testify After a long wait of 18 years, Michael Gargiulo, the man accused of murdering Hollywood actor Ashton Kutcher's ex-girlfriend Ashley Ellerin, is now slated to go on trial on Thursday, May 2. Gargiulo, who is also famously known as the "Hollywood Ripper", was summoned to court to face charges last week.
The LA air conditioning repairman stands accused of killing two other women, Tricia Pacaccio and Maria Bruno, along with charges of attempted murder of another woman, Michelle Murphy. The murder trials, which begin this week, will see Kutcher appear as a witness, as the gruesome death of a student he was dating in 2001 gets detailed in court.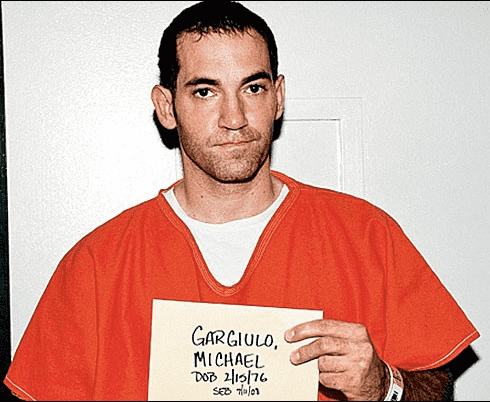 Few would know this, but Kutcher, who is now married to his 'That 70s Show' co-star Mila Kunis, and Ellerin, a fashion student and a part-time stripper, were part of the same social circle at the time. The actor, who was riding high on the success of his movie 'Dude, Where's My Car?', had invited the 22-year-old to accompany him to the Grammy Awards in LA.
According to Ellerin's childhood friend, journalist Carolyn Murnick, the student was going on her first date with the father-of-two on the night of her brutal death. "He was someone that hung out in their social circles and on the night of her murder, was going to be the first time they were spending time together one on one," she said.
On that fateful night, Kutcher, then 23 years old, told police that he had twice tried to call Ellerin, but she hadn't picked up her phone. So, at 10.45 pm, he drove to the young woman's bungalow, located just behind the famous Grauman's Chinese Theatre on Hollywood Boulevard.
According to the actor's account, the lights were on and Ellerin's purple BMW was parked in the driveway, but Kutcher couldn't get an answer from knocking on the door. When he couldn't get a viable response, Kutcher decided to peep through the window into the apartment and saw what he thought was red wine pooled on the floor, and so assumed Ellerin had gone to bed and drove away.
Unfortunately, what Kutcher assumed to be red wine was, in fact, the pool of blood emanating from a dead Ellerin's body, the aftermath of being stabbed a terrifying 35 times. Police authorities believe that Gargiulo used his job as a cover to gain access into his victims' homes, and the family and friends of the multiple victims of Gargiulo's antagonizing murders have been desperately waiting for a sentence ever since.
Apart from Ellerin, the "chiller killer" is also being charged for the 1993 murder of 18-year-old Tricia Pacaccio, who was stabbed multiple times outside her home. Her body was discovered the following morning by her father, and police suspected Gargiulo's involvement in the murder when they found out that he was a friend of Tricia's brother Doug, and that he had been oddly giving gifts to the family since the young teen's demise.
At the time, Gargiulo, a Chicago native and the victim's neighbor, tried to deflect the police to another person, Eric Agazim, but Chicago police could not find evidence against Gargiulo or Agazim, and Pacaccio's case went cold. Later, DNA found under Pacaccio's fingernails matched his DNA, police claimed.
However, once again, in 2005, Gargiulo was caught for the gruesome murder of 32-year-old Maria Bruno, who was stabbed by an intruder in her bed, 10 days after she moved into her new El Monte apartment. According to authorities, after Bruno was dead, the killer mutilated her body, and the scene was like what people usually see in the movies.
Gargiulo has been behind bars since July of 2008, after being charged with the April 28 knife attack of Michelle Murphy that same year.
The police, who have not yet linked the serial killer to any other deaths, shared that Gargiulo once said to prison bosses that "just because 10 women had been killed and his DNA was present, it didn't mean he killed them."
Share this article:
michael gargiulo hollywood ripper murder ashton kutcher ex girlfriend ashley ellerin tricia maria