Melania can't wait for Trump's presidency to be over so she can divorce him: Omarosa's latest shocking claim
Omarosa Manigualt Newman made the claim in her new book titled 'Unhinged: An Insider's Account of the Trump White House.' Omarosa Manigualt Newman (Source:Getty Images)
First Lady Melania Trump reportedly "punishes" President Donald Trump with her fashion choices and is eager for his term to get over so that she can divorce him, former White House aide to the president, Omarosa Manigualt Newman, has claimed, according to reports.
Omarosa made the claim in her new book titled 'Unhinged: An Insider's Account of the Trump White House.' Reports state that the former aide accuses the president, in her book, of using racial slurs and having impaired mental acuity, the Newsweek reported.
"In my opinion, Melania is counting every minute until he is out of office and she can divorce him," Omarosa has written in her upcoming book. She was removed from her position in Trump's administration by the White House Chief of Staff John Kelly last year in December.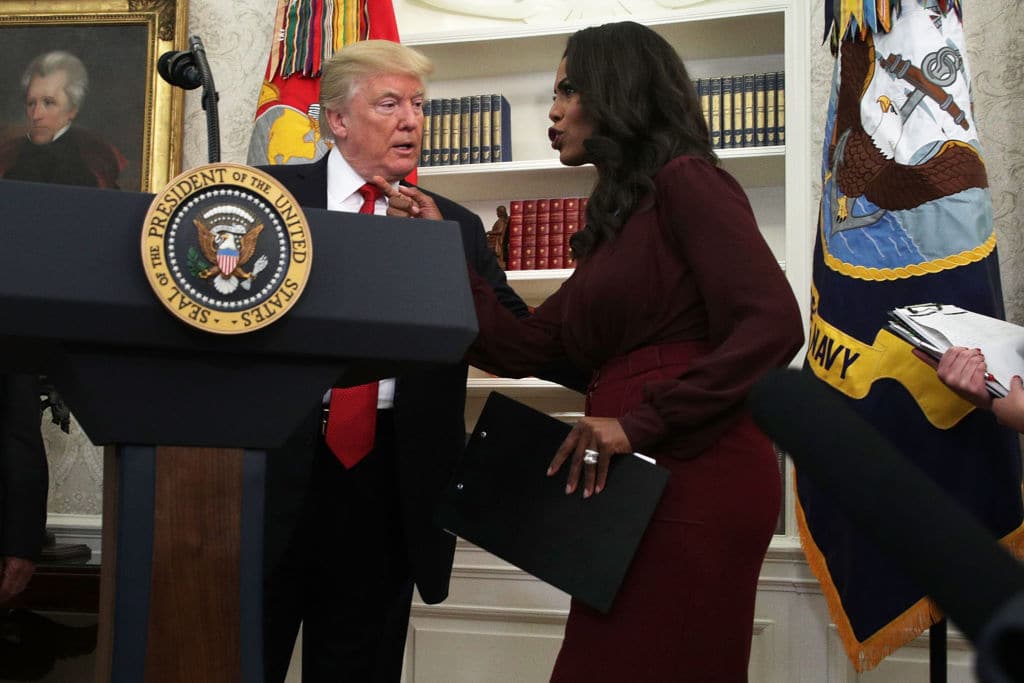 Another book released earlier this year had also talked about a possible rift between the first couple. Michael Wolff's 'Fire and Fury: Inside the Trump White House,' had claimed that the president and the first lady do not share a bedroom in the White House.
Omarosa's claims in her book, scheduled to release on Tuesday, have been denounced by the White House.
The former White House aide, while referring to the first lady's recent fashion choices, said that Melania Trump has weaponized her fashion choices as Omarosa pointed to the "Gucci 'pussy bow' pink blouse" the first lady had worn to one of the presidential debates in 2016 after the infamous Access Hollywood tape was released. The tape showed Trump bragging about sexually assaulting women.
Omarosa also pointed to the first lady's "I Really Don't Care. Do U?" jacket she wore recently during her trip in June to a Texas border facility. The former aide added that Melania wore the jacket deliberately after the Trump administration received heavy criticism for their "zero-tolerance" immigration policy. The policy was slammed worldwide for separating families at the US-Mexico border.
"Taken as a whole, all of her style rebellions have served the same purpose, and not only misdirection and distraction—strategies her husband knows all too well. I believe Melania uses style to punish her husband," Omarosa said.
While President Trump responded to the claims made in Omarosa's book by calling the former aide "wacky," the first lady, through her spokesperson Stephanie Grisham said, that she was "disappointed" that Omarosa was "lashing out" at the president.