Mel B bullied her kids, did drugs and invited men home in front of them, former babysitter claims
After signing a declaration against the mother-of-three, Rusty Updegraff, has revealed what goes on at the former Spice Girl's home and how it has affected her children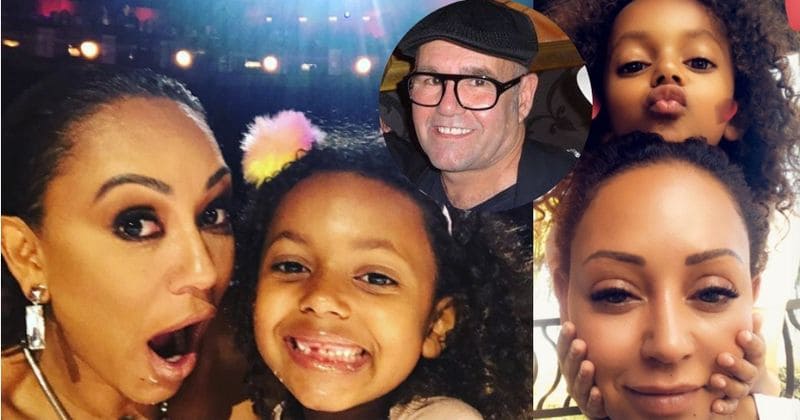 Mel B's former manny, Rusty Updegraff, has confessed that he was "really concerned" about Mel B's children - Phoenix, 19, Angel, 11, and seven-year-old Madison - since the former Spice Girl maintained an extremely unruly life even around her children, and was not the mother that she was required to be. 
The 59-year-old Rusty had earlier signed a declaration which was submitted at the LA Superior Court on August 31. In the declaration, the children's babysitter accused the 'America's Got Talent' judge of using drugs and inviting over a host of men to her house in the presence of her three young daughters.
Rusty claimed that following the divorce with Stephen Belafonte, Mel would aid her appetite for sex by involving with several men, including her children's piano teacher, a driver, a hairdresser, and a stranger she picked up at a SoHo House.
His statement eventually led to the Spice Girl being ruled as an addict and ordered to undergo four months of regular medical tests. 
In a recent interview with DailyMailTV, Rusty revealed that he was compelled to take a strict step against the mother after he witnessed her bullying 11-year-old Angel.
Recalling one of the worst episodes where Mel had lashed out at her children, Rusty described an incident where the former Spice Girl abused her daughter by calling her a "stinky b***ch" since she refused to take a bath. Rusty said, "Angel's a tomboy, she doesn't like to shower, she's at that age, so Mel nicknames her smelly b***h, she's like, 'you want to be a smelly b***h? Everybody will call you smelly b***h' and she'd just keep going...Angel is 11 years old, that's going to stay with her, I know because my dad was like that...it just creates these insecurities in children as they get older."
This is certainly not the first time Angel's name has come up with regard to her parents' disorderly conduct. In March, Angel had written a letter stating that she refused to see Belafonte again. Amid the ongoing visitation battle over Angel, who Mel had with actor Eddie Murphy, the 11-year-old claimed that Belafonte was responsible for making them go through a rough patch. In the letter, which was uploaded on Twitter by the former Spice Girl's mother, Andrea Brown, Angel had written, "The worst part about the times I lived with him is when I'd try to stop the fights and cursing. When I tried he would say 'oh shut up', and I would be so scared I wouldn't say anything else." 
Rusty also claimed that Mel's activities were quite disturbing to her children. Recalling the embarrassing incident when Angel had seen the picture of her mother posing naked with her hairdresser Gary Madatyan at Palm Springs, Rusty mentioned that Mel was already on a roll in LA even before they had reached Palm Springs. "Then Angel saw an Instagram post of Melanie naked with Gary her hairdresser and she's like, ''Oh my God, Mommy's naked, what is she doing?'' Although Rusty tried to come up with a suitable explanation for the situation, he couldn't believe what Mel had done. 
Rusty, who had faced sexual abuses as a child, was always concerned about the children's safety around the strange men at home. He remembered being extremely concerned about the youngest daughter, Madison, who was potentially under threat.
He stated, "It makes me so angry; hand on heart I honestly thought that Madison was potentially going to be molested by one of her man friends. He wanted to clean her in the shower after they went swimming when Mel left the house. What man thinks it is okay to take a six-year-old girl, not his child, into a shower, and I thought that is wrong. Had I not been there that day, I dread to think what would have happened." 
Mel B has been infamously making headlines due to her drinking habits and unruly activities. She also avoided an intervention which was supposed to be carried out by her mother, Andrea, sister Danielle and best friend Charlotte who flew to LA in April.
However, when Belafonte claimed Mel to be a potential threat to the kids, Andrea jumped in to defend her daughter. In the documents, Andrea had said, "She's always had a wild streak, but she's a good mom and those kids mean the world to her. I know she has on occasion had a bit too much to drink but I also know the trauma she's gone through being married to Stephen."