Meghan Markle's pot-farmer nephew releases new "royal" strain to honor her wedding, calls it "Markle Sparkle"
Tyler Dooley is hawking a weed strain dubbed "Markle Sparkle," according to reports. He has revealed that he is growing a strain of marijuana that has a very sweet, silky taste. (Source:Getty Images)
If you're about to tie the holy knot with one of the princes of England, you should be ready for your most distant relatives to flock towards the spotlight.
Meghan Markle's pot-farmer nephew has revealed that he is growing a strain of marijuana that has a "very sweet, silky taste" with a hint of Blueberry. The nephew is growing the plant in honor of his sister's wedding to the prince of England, reported Oregon Live.
Coining the new strain as the 'Markle Sparkle', Tyler Dooley has promised that it would give connoisseurs a "euphoric, tingling sensation." He is nurturing the variety at his marijuana farm in Oregon, where the sale of the drug is legal.
---
Dooley claims that his newly engineered strain is good for users suffering from pain, anxiety, or insomnia, adding that the $150-an-ounce product has been grown in such a way that it does not induce hunger or "munchies" as they call it.
The marketing move may help Markle's family considering the fact that they were dropped by ITV from commentating on the wedding for the show 'Good Morning Britain' including Dooley, his mother, and his brother.
Tyler described his weed as a "potent, albeit noble bud" in an online profile for the said strain.
He grows his weed in Grants Pass, Oregon, where it is legal to use marijuana for recreation since 2015.
Product management experts would tell you that timing is everything, and so Dooley released the details of the 'Markle Sparkle' just days before his sister is due to tie the knot with Prince Harry in Windsor.
You can check out the complete description on leafbuyer.com, an online database that functions as a cannabis dispensary.
Although the Dooleys were not invited to the royal wedding, he flew to London this week along with his mother, Tracey, and his girlfriend.
Markle's relatives had plans of covering the wedding on Good Morning Britain, but unfortunately, ITV announced Thursday that it was dropping them from the show.
Ever since news broke of Meghan's engagement to Prince Harry, both Tyler and Tracey have done a series of media interviews talking about the wedding.
The origin of the "Markle Sparkle" has been described by saying, "Noble families often inspire their countrypersons to craft and dedicate products to them."
The website reads, "For a Royal baby, a royal cheddar. For a Royal wedding, a royal weed. 'Markle Sparkle' is a cannabis strain dedicated to the soon-to-be British Royal Meghan Markle."
The 25-year-old made his marijuana farming public earlier this year and has now revealed the full details of the new strain that he is dedicating to his cousin.
Tyler set up a company called 'Royally Grown' with his mother, who at the time was married to Meghan's half-brother Tom Markle Jr. The 'Markle Sparkle' is being sold as a product of this company.
A local company called Daley Organics partnered with Royally Grown and provided top grade soil along with expert advice to grow the strain, as it is run by a botanist
Tyler has previously said that the pot was so strong that it will "blow anyone's crown off". However, at $5 a gram, the final product is much more restrained in order to give the user a taste of the other aspects.
The 'Markle Sparkle' has a "very sweet, silky taste" with "notes of fresh blueberry and a unique, fruity and smooth flavor", according to the said online profile.
It further adds that users will have a heightened experience with a "tingling body sensation of numbness."
The profile says, "There is a sense of relief and euphoria that comes with the high as well. These benefits make for a great all-around versatile strain for any medical patient or recreational consumer."
According to test reports, the Markle Sparkle takes seven to nine weeks to fully flower and consists of 23 percent THC, the main ingredient in marijuana that causes the high.
However, some potential negative effects are such that it "could possibly make you very tired...some users may experience a tame bit of hunger."
While Tyler will not reveal the secret ingredient that makes the royal strain stand out, he informs that the 'Markle Sparkle' is made by cross-breeding three varieties including Northern Lights with Blueberry, NYC Diesel, and the third 'hidden' strain that will be revealed when 'Markle Sparkle' is launched on June 2 at the 'High Times Cannabis Cup' Northern California.
The Pacific Northwest is ideal for growing the plant as it requires a lot of sunlight but not too much heat.
The 'Royally Grown' product shelf includes many other products such as edibles like Markle Sparkle-infused brownies, oils and tinctures.
The company also plans to release jewelry, bath products, organic hemp clothes, and make-up products.
High Times, the marijuana industry newspaper praised the Markle Sparkle strain significantly. Their spokesman Jon Cappetta has said: "If the quality of the strain matches the hype over its name, Markle Sparkle has the potential to be very lucrative.
"Title strains like Blue Dream, Sour Diesel, or OG Kush are sought out by name across the world, and in turn can command higher rates.
"These are decades old strains we're talking about. If this hits in the way they are hoping, it will not only make money for years to come, it actually has the potential to outlast the marriage."
According to a press release from Leafbuyer.com, Dooley's strain will first be available in California, although he is "a licensed medical marijuana grower in Grants Pass, Oregon who is legally growing the special strain of marijuana in honor of his aunt."
Currently, Dooley is looking for a distributor in Oregon for his royally engineered strain, according to a spokesperson for Leafbuyer.com.
"It could be for sale in Oregon within the next few weeks if all goes well," she added.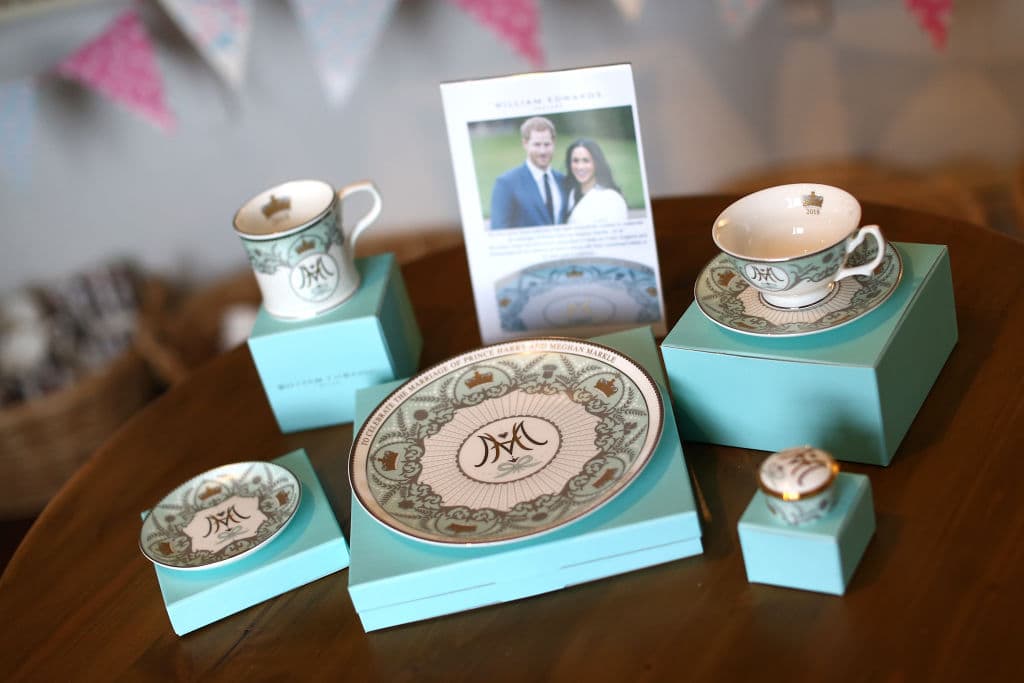 Although Dooley is trying his best to use his royal connection for marketing his product, his family will probably not be very close to the future duchess, considering that they were not even invited for the wedding.
Thomas Markle Jr., Dooley's father, recently sent a letter to Prince Harry saying, "As more time passes to your royal wedding, it became very clear that this is the biggest mistake in royal wedding history."
In the letter he called Meghan, his younger half-sister, a "jaded, shallow, conceited woman that will make a joke of you and the royal family heritage," adding, "Not to mention, to top it off, she doesn't invite her own family and instead invites complete strangers to the wedding, 'who does that.'"