How media used Thomas Markle's absence at Meghan and Harry's wedding to drive a wedge in their relationship Two years ago on May 19, Meghan Markle and Prince Harry's wedding encaptured the world and was live-streamed for millions of viewers. Harry and Meghan's wedding which took place at the St George's Chapel at Windsor Castle was a grand affair and while it marked Meghan's entry into the royal family, it marked the end of her relationship with her estranged father Thomas Markle and most of her family.
None of her family barring her mother, Doria Ragland, was invited to the wedding. Thomas was supposed to walk his daughter down the aisle as is tradition but was forced to sit out of the wedding citing a heart attack. He had revealed at the time, that six days before the wedding, he had gone through heart surgery and due to health issues wouldn't be able to make it. Meghan had confirmed his absence on a statement released by the Kensington Palace. Harry's father, Prince Charles stepped in to walk his to-be daughter-in-law down the aisle.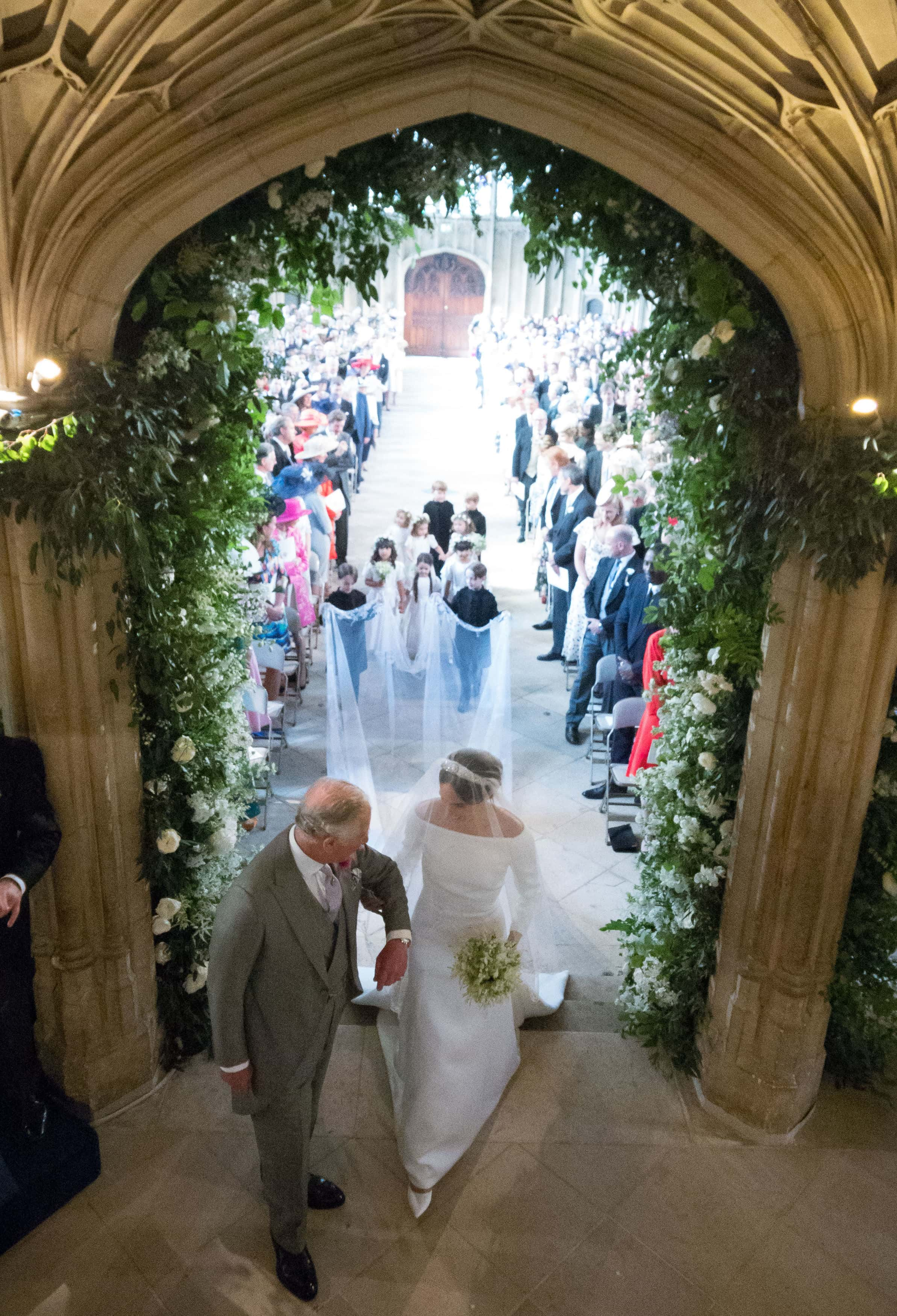 It is believed that Meghan was very upset with her father over the same. Cracks in the relationship between Meghan and her father had begun when he was accused of colluding with the paparazzi to stage photos ahead of his daughter's royal wedding. At the time, sources said, "The whole story about Meghan's father undergoing heart surgery was made up. The poor health story was his way of generating some compassion from the public, and taking the attention off those staged photos which were a complete embarrassment to Meghan and the royal family," Daily Mail had revealed.
"Of course Meghan is upset with him. Her father missed her wedding. He missed walking her down the aisle all because of that ill-conceived publicity stunt. It was really just such poor judgment on his part," the source had revealed. These incidents started to mark the beginning of a continuing feud with her father and two years later, the two have still not spoken. Some believe that the deterioration of their once amicable and even loving relationship was not entirely their fault and was possibly a result of being heavily scrutinized by the media.
In new legal documents related to her current lawsuit against the Mail, a spokesperson for Meghan had written, "His refusal to attend the wedding on 14 May was a result of him being so publicly shamed by the Defendant for having staged paparazzo photos, a fact which the Defendant deliberately seeks to ignore in the Defence." Thomas Markle himself also confirmed this in his own statement for the court where he had text-messaged his daughter when the news of the staged paparazzi had broken. He had stated that he "was sorry; that he loved her and that he would not be attending the wedding; and that he was going to make a public apology to the Claimant and Prince Harry," a legal spokesperson for the Mail revealed.
Meghan's legal team also released many text messages where Meghan's husband Prince Harry urged Thomas not to talk to the press and that it would "backfire". He also offered him personal security guards in order to help him deal with the paparazzi and media frenzy.
One of the mentioned texts showed Harry telling Thomas, "Oh any speaking to the press WILL backfire, trust me, Tom. Only we can help u, as we have been trying from day 1. If u love Meg and want to make it right please call me as there are two other options which don't involve u having to speak to the media, who incidentally created this whole situation."
"So please call me so I can explain. Meg and I are not angry, we just need to speak to u. Thanks," the Sun reports. Earlier this year, Harry and Meghan who were unable to cope with the constant negativity and media scrutiny announced their bombshell decision to step down as senior members of the royal family. The pair are currently living in LA, California, with their one-year-old son Archie.