Medical student Sabrina Lekaj, 20, found brutally stabbed to death in car outside home, police suspect injured father ADELAIDE: A young woman was found stabbed to death in the front seat of a Mercedes Benz with her seriously injured father beside her, outside their home in Adelaide. The woman, Sabrina Lekaj, was a high-achieving student and also a talented pianist.
Sabrina passed away on Sunday night less than an hour after her mother had called the police, concerned for her safety. When the authorities arrived on the scene, they found Sabrina dead inside the car with her father, Petrit Lekaj, beside her. Petrit was seriously injured and had stab wounds to the stomach. He was rushed to the hospital for treatment and was stable. The South Australia Police said they were treating Sabrina's death as suspicious and will be interviewing Petrit when he got better.
It is understood police will allege that Lekaj stabbed her before turning the knife on himself, 7News reported.
As reported by Daily Mail, no one is wanted for questioning over the attack. As news of Sabrina's death spread, her friends and family shared emotional tributes. She was remembered as a good friend and top student who had graduated with a score of 99.35. Her friend Jana Fandi took to Instagram to share, "I can't believe I'm writing this. My beautiful Sabrina. Incredibly talented pianist, high achiever, and queen of dark humour. I love you. Forever in our hearts." Another friend of hers, Emma Rowe, wrote, "Rest in Peace Sab. I will never forget our psych(ology) and bio(ology) classes. You'll be missed."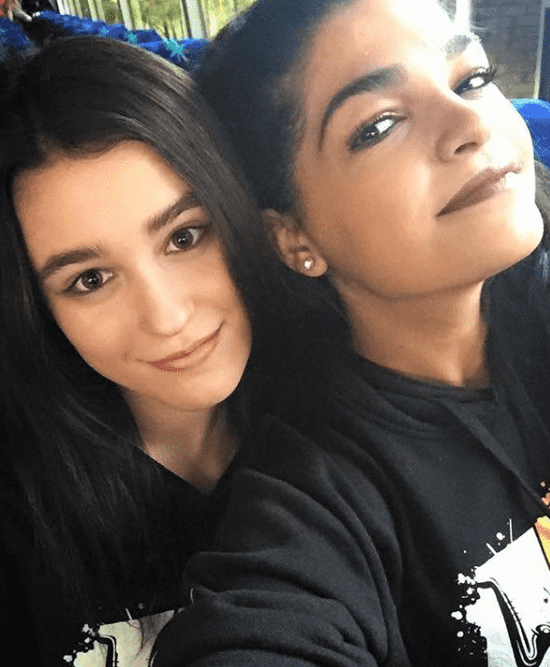 Sabrina had attended the Nazareth Catholic College in Adelaide and had graduated in 2016. Post this, she was accepted into the University of South Australia and had studied classical piano performance and medical imaging. The police had started their search for the pair around 10.30 p.m. on Sunday and had searched all over the Kidman Park, Fulham Gardens, and Findon area before finding the car. Detective Chief Inspector Tony Ransom confirmed it was the father-daughter duo. Emergency crews had found Petrit conscious but injured.
"'Investigation into the matter is continuing and there is a lot of background information into the matter police are trying to establish," Ransom said.