'Married At First Sight' Season 11: Meet the five New Orleans couples as they prepare to take a leap of faith
'Married At First Sight' is all set to return on Wednesday, July 15. It is in its 11th season and will continue with its two-hour episode format Olivia and Brett (Lifetime)
One of Lifetime's longest-running shows 'Married At First Sight' is all set to return on Wednesday, July 15. It is in its 11th season and will continue with its two-hour episode format. This time, viewers will get to follow the lives of five couples based out of New Orleans as they set out to take the biggest leaps of their lives. Read on to know more about them.
Miles and Karen
Miles, 26, is focussed on education and enjoys working with children and young adults, while Karen is hitting 30 and has been single for five years. Clearly, this pair will have to put in the extra effort to achieve that perfect balance.
Amelia and Bennett
Bennett is 28 and looking for a partner who would stick to him forever. He has been in a string of bad relationships that have left him sour but he hasn't given up yet. He grew up in Montvale, New Jersey, and works at a theatre company as its art director. His match Amelia, 27, was brought up in Richmond, Virginia, and is currently completing her medical residency. She is from a different school of thought when it comes to love and marriage. Amelia is confident that it's possible to learn to love someone and that notion is inspired by her grandparent's successful arranged marriage.
Amani and Woody
Woody is from New Orleans, where he is a teacher and a coach. At 30, he wishes to find someone special with whom he can share love and kindness, something he has picked up from his mother. Amani, 29, was born in North Cal but raised in Chicago. She moved to New Orleans to complete her college education. She works in the non-profit sector and is immensely passionate about her work, which is an attribute she seeks in her future partner as well. She would like someone with whom she can share her career and travel ambitions.
Olivia and Brett
Thirty-five-year old Brett boasts of a flourishing IT career. But that's not the only focus in his life. He has always been eager to get married and was open to the concept of 'MAFS' right from the start. His future wife, Olivia, is 30 years old and works at a comprehensive stroke center. She is also looking at putting her best in the marriage.
Christina and Henry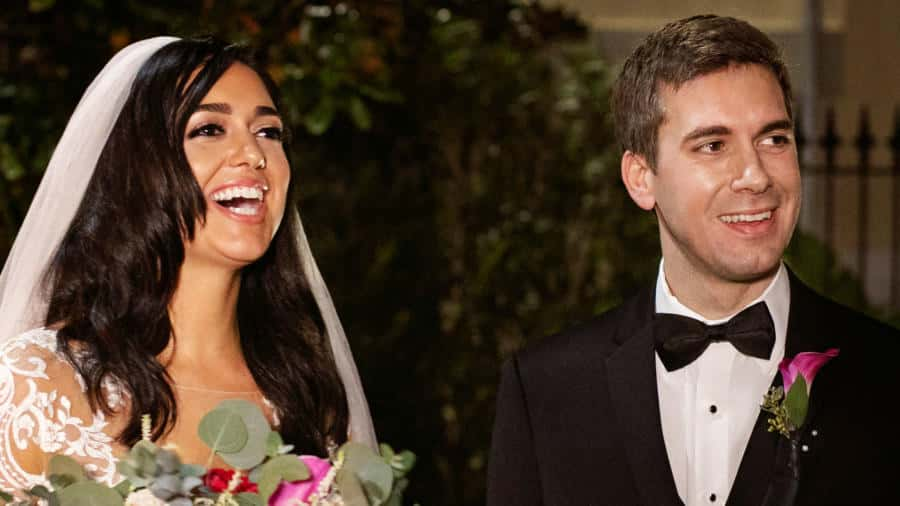 Raised in Arabi, Louisiana, Henry, 35, works as a clinical recruiter. He has tried every approach to get himself a life partner but nothing has worked in his favor. Dating apps and common friends have all been a disappointment. And, so Henry is now ready for a fresh start, let's hope Christina is feeling equally enthusiastic as well. She is 30 years old and was born in Houma, Louisiana. Christina was raised by a single mother and has no clue about her biological father. She is a flight attendant and recently stepped out of a five-year-long relationship.
Catch all the new episodes of 'Married At First Sight' Season 11 on Lifetime, every Wednesday.