Did Mark Evans shape Adele's music? Singer celebrated birthday in $11M mansion while dad died in trailer park Adele's estranged father Mark Evans died at the age of 57 after battling cancer. The relationship between the pop star and her father was almost non-existent and he was not there for her for the most part of Adele's life as Evans had confessed. However, according to a report, he claimed to have played a crucial role in her 'development'.
He also began to open up about his dysfunctional relationship with his daughter to the press, which further distanced Adele from her father. so much that she said she would spit in his face if they meet.
RELATED ARTICLES
How did Adele's dad Mark Evans die? Singer told him to 'f**k off' and remained 'acrimonious' till the end
Is Adele single? A look at truth behind false dating rumors with rapper Skepta, Chris Brown and past love life
So, did Evans play an important role in Adele's life?
Evans began to speak to the press about his daughter coincidentally at a time when she had struck huge. While she had hit it big with her debut album '19' in 2008, it was in 2011 that her album '21' did extremely good. In 2012, Adele had won six awards at the Grammys and she had thanked her mother. She had said then, "Mum, your girl done good!" Before this as well, she said that her mother was her best friend. However, her father did not feature much.
Instead, he began to open up to the press and had said "I was not there for my daughter when I should have been and I have regretted that every second of every day to this moment now." At this time, he had also claimed that he played a crucial role in Adele's interest in music and said, "I'd lie on the sofa all night cradling Adele (as a baby) in my arms and listening to my favorite music — Ella Fitzgerald, Louis Armstrong, Bob Dylan and Nina Simone."
He then claimed, "Night after night, I'd play those records. I'm certain that is what shaped Adele's music. The music I loved and still love today is what gave me the idea for one of her middle names, Blue. I always think of Adele as Blue." He also recalled a time when Adele would visit him in Wales after his split from her mother Penny and said, "She came to stay in the summer after her fourth birthday and she was carrying this little acoustic guitar she'd picked up in a charity shop. She said she was teaching herself how to play it by listening to the blues songs we used to listen to on my record player and then trying to make the same noise."
Speaking further of Adele's initial interest in music and how she began to play, Evans added, "Within a couple of years, she'd started singing along and I remember thinking, when she was seven, 'My god, Adele's really got it. She's going to be a huge star one day."
However, this is not how Adele recounts it happening. This was also the interview that angered Adele and according to a source, "She was angry anyway about him speaking — but for him to claim some credit for shaping her musically just made her furious." Speaking of her father, Adele had said "I last saw him at my grandma's funeral. I think I was about 15. But I'd cut off contact with him when I was ten or 11."
Evans, on the other hand, made claims of how Adele had forgiven him and how she had even hugged him in her teens when they had met at Camden Market in North London. After this, Evans also went on to claim that Adele's unhappy romantic relationship was caused by him. This resulted in Adele giving a counter statement in which she said: "I was ready to start trying to have a relationship with him. He's f**king blown it. He will never hear from me again. Because there is nothing that would upset me more than my dad being bribed by the Press. It's like, f**k off! How dare you comment on my life. 'I love her so much.' Really? Why are you telling me that through a newspaper? If I ever see him I will spit in his face," she said.
While in the following years he tried to close the gaps in his relationship with Adele, it seemed to be unsuccessful, because at the 2017 Grammys, Adele thanked her manager saying, "we've been together for ten years, and I love you like you're my dad. I love you so, so much. I don't love my dad, that's the thing."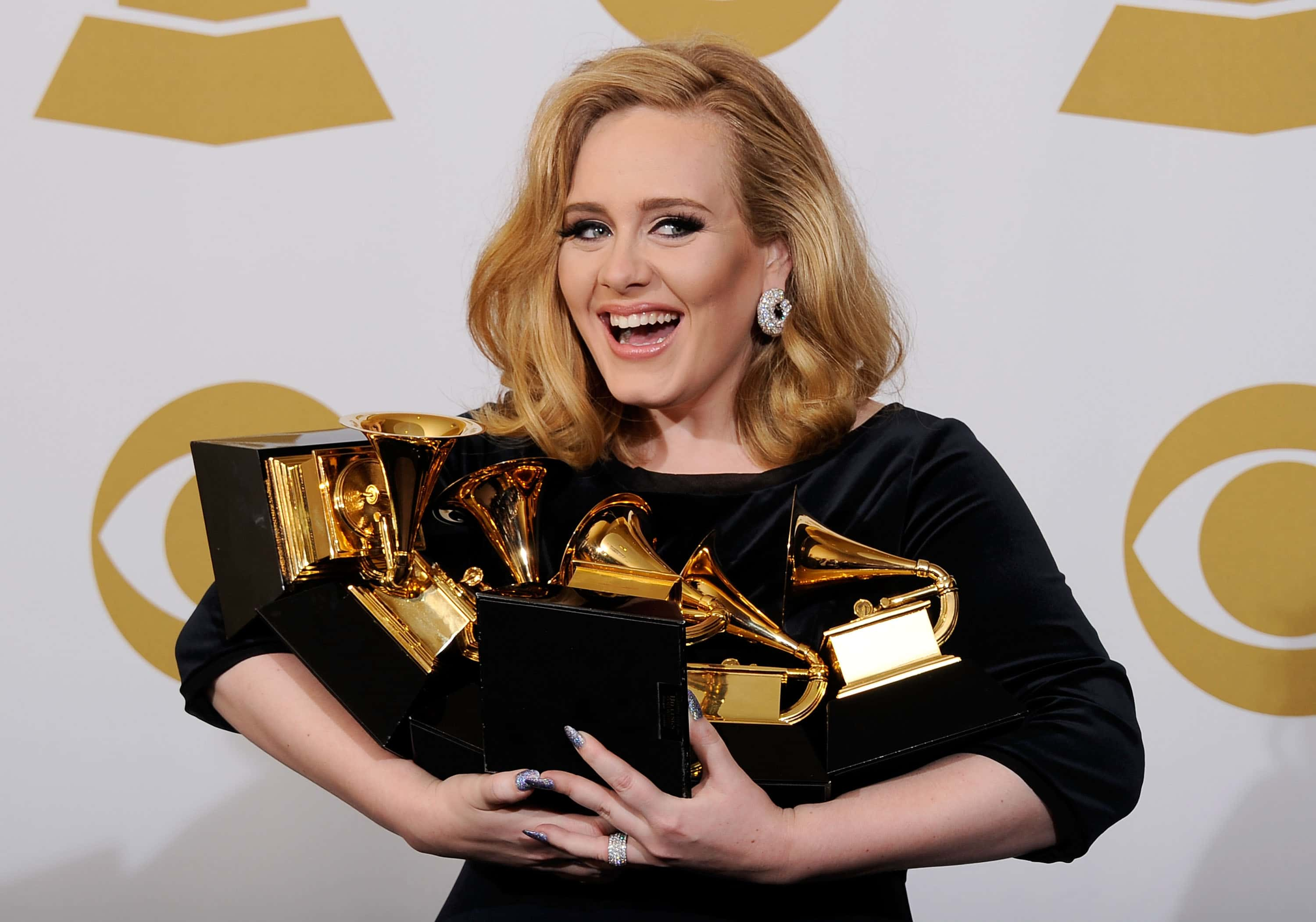 Even the credit for her interest in music is something that Adele gave her mother, who until today has not spoken about her daughter to the press. She has stayed away from the limelight all these years as her daughter rose in popularity. Meanwhile, while Adele reached a net worth of about $200 million, Adele's father Evans was working as a $70-a-day driver for Yodel and living in a rented flat in Bridgend, South Wales. It was also reported that he had been living at Ham Manor Park rent-free in exchange for working as a caretaker in the off-peak season.
She also just celebrated her 33rd birthday in her mansion in the US that is worth $11.9 million. This has brought attention to the contrast of the living conditions of her father and herself at the time of his death as he reportedly died in a trailer park.
Share this article:
mark evans play crucial role in adele music celebrated birthday million dollar mansion trailer park