Who is Mariska Hargitay's husband? How 'Law & Order: SVU' star met Peter Hermann and 'married the right one' The show 'Law and Order: Special Victims Unit' has upped the ante since it announced the show's renewal for its 24th season, which makes it the longest-running live-action show in history. The show stars actress Mariska Hargitay as a lead detective who later becomes Captain Olivia Benson, the commanding officer of the SVU. The actress has garnered a huge fan following with the series loosely based on real crime stories.

Moreover, a fun fact is that Hargitay shares some similarities with her on screen character Olivia Benson. In the series, Benson is shown as a strong woman who has fought all odds to reach up to the ranks from detective to Captain. Lionized as the "good cop", the character of Benson is a personification of justice. In her personal life Olivia Benson is the mother of a boy named Noah. She swims through rough waters before finally getting the custody of Noah who was earlier sold to a couple that produced child pornography and even had his biological parents killed.
Coming to the real world of Hargitay, she has also adopted two children Amaya Josephine and Andrew Nicolas.Apart from adoption, there is another connection that Hargitay has with show SUV. It is the love or her life Peter Hermann, whom she met on the sets of the show and later married. As we mention about Peter, here is what we need to know about Hargitay's emotional love story with him.
Hargitay and Peter Hermann "instantly clicked"
Mariska Hargitay met the love of her life, Peter Hermann on the set of SVU in 2002. In the show, Peter portrays the role of defense attorney Trevor Langan and was 51 when he met Hargitay. The two "instantly clicked" after they met and had a great tuning together. Recalling the moment when Hargitay realized that Peter is her love, she said as reported by People website, "As a little girl you're told, 'Oh, when it's the right person, you'll know. You'll know but listen, I had been engaged previously, and I never knew."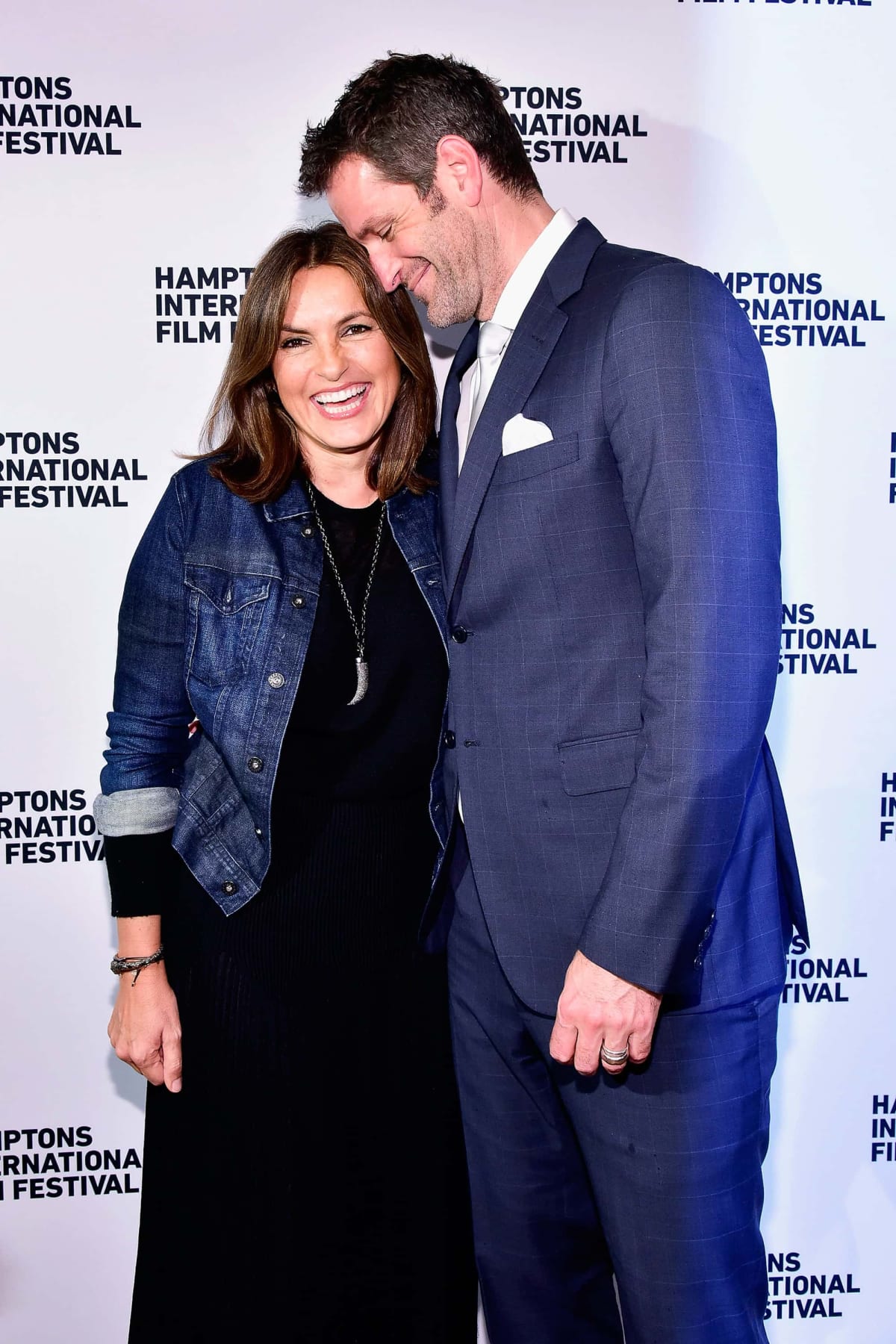 He mentioned how shortly after filming on SUV, the actor asked her on a date— to attend church with him. "We went to church together, and it was like getting hit with a lightning bolt," she said of their instant connection. Overwhelmed with the love on their first date she reportedly said, "I just started sobbing. Peter thought I was crying because I was so moved by the service. No, it was because I was just overwhelmed, realizing he was the one."
After the date ended, Hargitay reportedly expressed her feelings about Peter to a friend. "I told her, 'This is it. This is the man I'm going to marry'," she recalled.
Recalling a special moment on Hagitay's birthday, Peter reportedly expressed, "It was Mariska's 40th birthday, and I actually saw [her] with all of the people that she loved around her. It was like seeing this person who was now in the soil, that she was just dying to be planted in it. Right? Which was this abundance of people and this abundance of love and I thought, 'I want to be part of that soil'."
In 2004, the couple got married in Santa Barbara and are now parents to three children: 12-year-old August, eight-year-old Amaya and seven-year-old Andrew. "I never knew I'd so often be reminded on this journey that I married the right one," said Hargitay as reported by the website People. "I waited and married the right one." Now nearly 15 years later, both of them are still confident about one another as life partners.

"We got married and we knew that it was going to be good and I think we both knew, sort of, what we found," Mariska said as reported by Country Living. Peter too echoed the same emotion, explaining he always trusted their life together would be good—but had "no idea" that it "would take this particular, incredible shape."