'Marilyn' is robbed of expression and choked by society in this tragically haunting true story of a woman trapped in a man's body A conflict in despair is agonizing and the consequence of suppressed emotional trauma is terrorizing. 'Marilyn' takes us to rural Argentina to narrate a story which isn't as easy to process as it is to write this review. We meet Marilyn (Walter Rodriguez) only in one instance in the 80-minute feature film, other times it's just glimpses. We meet Marcos, a teenager who belongs to a family of ranch caretakers.
A family of four, all immersed in their chores with very limited resources, never comes across as a happy family. The mother, the father, the brother and Marcos look like they are waiting for a turn of fate, looking bitter more often than not, to what seems to be their established way of life. This isn't a typical story where a happy family turns sour or a fairytale where a broken family come together for a happy ending. Based on the harrowing true story of Marcelo Bernasconi, the film is a silent buildup of suppression, oppression and the consequences of an identity stolen by the sheer inability to express oneself.
In a world where we are able to express ourselves every day with our art, or the choice of clothes we wear, or by loving who we choose to love, this particular story may be hard to fathom. But imagine if all your expressions are taken away. What are you without it?
Marcos was secretly Marilyn. With a great sense of style for women's clothing, Marcos wore his mother's skirt, and even stitched a golden dress to wear at a carnival. The only time where Marcos got to be Marilyn. Dancing to the beat of drums, twirling in the golden dress and flipping a wig with bangs, Marilyn boasts sex appeal and dances with a boy who bullies Marcos and his beloved friend, Laura. A subject of desire as well as discrimination, Marcos is gang-raped by the bullies on his way home with Laura, who does little to help, except come back in the morning to pick Marcos up after the dirty deed is committed by the closeted boys.
Turning back to Marcos, high hopes are placed on him by his parents, especially his father Carlos (German de Silva), who wants him to take expensive computer courses and perhaps set them free from poverty someday. This does not fare well with Marcos' elder brother, who is made to do the heavier ranch work. But one day, the sudden death of Carlos puts the family in a dire difficult situation, financially. The ranch owners order the family to scoot and with nowhere to go and no luck by their stride, the family turns almost homeless, until they find their way to secretly live in the ranch house.
Without Carlos, and with Marcos' growing desire to truly become Marilyn, life gets all the more difficult. When his mother, Olga (Catalina Saavedra), finds out about Marcos' secret, she burns all his dresses and reprimands him for being, what the holy books call, "against the natural courses of nature." A countryside grappling with homophobia and plagued with poverty, any form of self-expression would have a price, and for a boy to express himself as a girl was a matter of blasphemy. Life for this family has always been difficult, you can see it on their foreheads. They don't want Marcos to complicate it. They don't understand. Their frown lines cut deeper.
But there's a silver lining. When on a hunt for a new place, provided by a public service facility, Marcos bumps into a charming young boy named Federico (Andrew Bargsted) and they kindle a sweet romance. Starkly in contrast to Marcos' family, Federico's family is well aware of their son's sexuality and lets him be who he is. Marcos wishes his mother would accept him too and invites Federico for lunch, lying that his family is aware.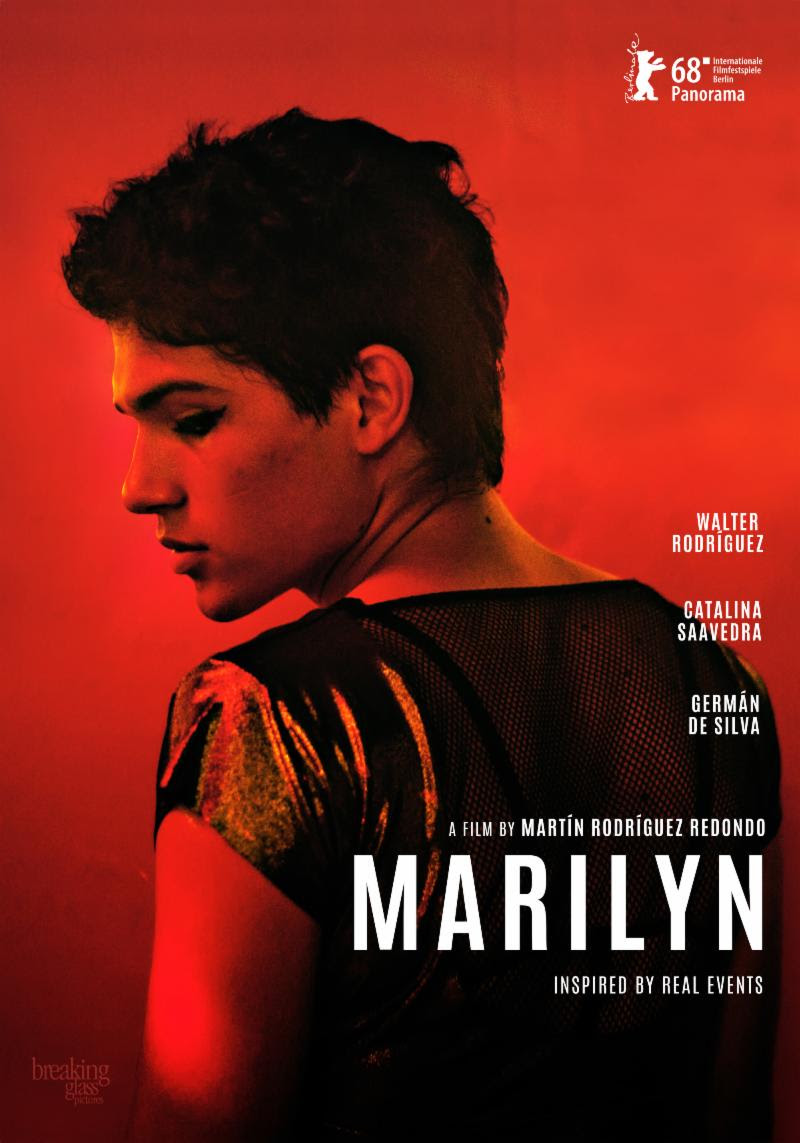 Soon enough the truth comes out and Marcos is thrashed by his mother when she catches him making out with Federico in a car seat. Federico runs, and ghosts him. Marcos' mother takes away his mobile phone, and that is the last straw. That fateful night when the ranch is silent and when Marcos is deprived of many things he's longed for, he takes up a gun and rest is history. The stirring true story unfurls like a game of Russian Roulette, where the silence is as suspenseful as the next move which could blow off anytime.
This brilliant feature film by Martín Rodríguez Redondo is a must-watch and will be screened April 26 at Laemmle Music Hall in Los Angeles; DVD and VOD will be available from April 30.
Share this article:
Marilyn true story feature film LGBTQ Martin Rodriguez Redondo Walter spanish dvd vod