Mariah Carey opens up about her nearly two-decade-long fight with bipolar disorder
Mariah Carey is comfortable discussing her struggle with bipolar disorder II and added she hopes her coming out will incite further discussion on the issue. Mariah Carey (Source: Getty Images)
Mariah Carey has had a stellar career spanning nearly three decades and has laid claim to nearly every accolade imaginable. Known for her signature five-octave vocal range and awe-inspiring vocal power, the singer was dubbed 'Songbird Supreme' by the Guinness Book of World Records.
But despite her undeniable popularity across the world, it has not all been smooth sailing for the 'Without You' singer.
In a recent interview with PEOPLE magazine's editor-in-chief Jess Cagle, the star opened up about her struggle with bipolar disorder, which is associated with episodes of mood swings ranging from depressive lows to manic highs.
Reportedly diagnosed with the chronic disorder in 2001, when she was hospitalized for a physical and mental breakdown, the multitalented singer has never failed to keep up appearances, always showing up at her dazzling best.
She says she initially "didn't want to believe it," but that she pushed herself to seek treatment after a particularly difficult couple of years accompanied by professional upheaval and personal heartbreak. Despite boasting sales of over 200 million records worldwide and 63.5 million certified albums in the U.S alone - making her one of the most successful artists of all-time - the singer had to battle significant emotional turmoil during those times because of her condition.
She said: "Until recently I lived in denial and isolation and in constant fear someone would expose me. It was too heavy a burden to carry and I simply couldn't do that anymore. I sought and received treatment, I put positive people around me and I got back to doing what I love - writing songs and making music."
Carey suffers from bipolar II disorder, which while not as serious and debilitating as bipolar I disorder, still causes irritability, sleeplessness, and hyperactivity. She said she is undergoing therapy and taking medication for the disorder, which she says caused her to have periods of depression and hypomania.
Talking about how she copes with the condition, she said: "I'm actually taking medication that seems to be pretty good. It's not making me feel too tired or sluggish or anything like that. Finding the proper balance is what is most important."
She opened up on what it was like living with the disorder: "For a long time, I thought I had a severe sleep disorder. But it wasn't normal insomnia and I wasn't lying awake counting sheep. I was working and working and working … I was irritable and in constant fear of letting people down."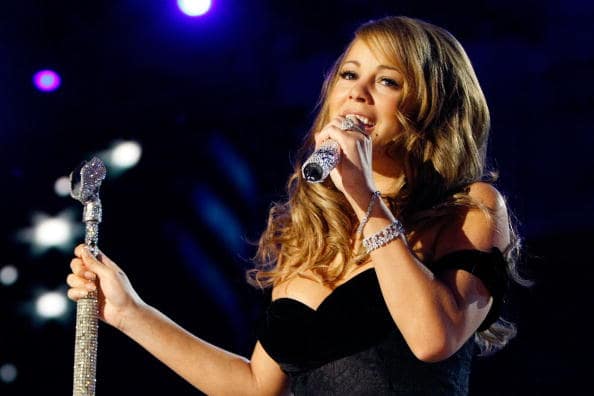 "It turns out that I was experiencing a form of mania. Eventually, I would just hit a wall. I guess my depressive episodes were characterized by having very low energy. I would feel so lonely and sad - even guilty that I wasn't doing what I needed to be doing for my career," she continued.
But why did she choose now to come out to the world about her condition? She says it's because she's "in a really good place right now" and is comfortable discussing her struggle with bipolar disorder II, adding that she hopes her coming out will incite further discussion on the issue.
She explained further: "I'm hopeful we can get to a place where the stigma is lifted from people going through anything alone. It can be incredibly isolating. It does not have to define you and I refuse to allow it to define me or control me."
Carey is currently working on her 15th album, a follow-up to her 2014 hit 'Me. I am Mariah...The Elusive Chanteuse,' which is expected to be released later this year. It will be the first release on Butterfly MC Records, Carey's new joint venture with Sony subsidiary Epic.