'You have to know who is the boss': Sexual predator jailed for life after raping three women he met on dating site
Lee Savage is required to serve a minimum of 11 years in jail after he was sentenced at the Carlisle Crown Court on July 25.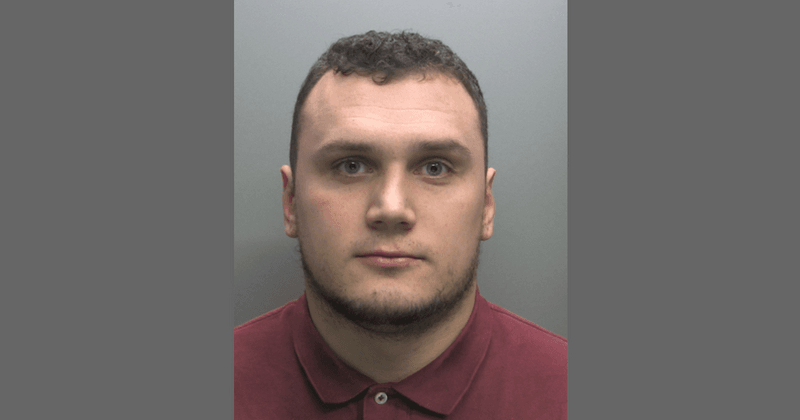 (Source:Police Department)
Twenty-five-year-old Lee Savage, a serial rapist, has been put jailed for life after sexually assaulting three women. He called one of the victims he had met through the online dating site his "b****" and told another that she had to be "punished". The man has raped three women whom he met through a social networking site and put them through what a judge has described as "truly horrific ideals".
After making contact with his first victim through the site, Plenty of Fish, the "sexual sadist" is reported to have sniggered at her and then raped her inside her own home. For his second victim, Savage drove her to a secluded woodland area close to his home in Penrith, Cumbria, and then proceeded to rape and sexually assault her. When the rapist went on a date with the third victim, he reportedly slapped her across the face and told her, "You are my b**** now, you have to know who's the boss."
The Daily Mail reported that Savage denied all the attacks throughout the case but he eventually gave in and pleaded guilty to five counts of rape, three of assault by penetration, and two counts of causing a person to engage in sexual activity without consent. He is required to serve a minimum of 11 years in jail after he was sentenced at the Carlisle Crown Court on July 25.
The first rape had reportedly been committed less than four months after Savage had been given a community order for sending a 13-year-old girl, he made friends with on Facebook, explicit pictures. Tim Evans, the prosecutor, said that the serial rapist had attacked the women between January 2015 and early 2018. He has also been involved in a series of degrading sexual assaults.
He said after saying that Savage had "threatened to batter" the second victim, "He was a man who got his kicks from being violent and dominating to women." The rapist had allegedly told the third victim when she had begged him to stop, "Sorry babe, you have to know who is in charge and who's the boss." In a victim impact statement, one of the victims had said that she felt Savage had violated her whole life. All of the women are from north-east England and Scotland. Another victim said, "Lee Savage has ruined a lot of the last few years of my life. Because of what he has done I am often upset."
The presiding judge, James Adkin, said while sentencing Savage, "You are, in my judgment, a sexual sadist. You present a clear and imminent danger to young women of causing serious harm by virtue of your disposition towards the rape, humiliation, and degradation of your sexual partners. There are in this case, a multiplicity of victims, demonstrating a pattern of offending."
Isla Chilton of the Crown Prosecution Service said that the 25-year-old only admitted to the assaults because of the "overwhelming evidence" against him. She said, "Throughout the case, he claimed that each of the women consented. However, we built a strong case against him which showed he threatened and used violence to force them into having sex with him."
"We also applied to the court to introduce bad character evidence, detailing how he sexually assaulted a fourth woman in Scotland, in very similar circumstances. Once faced with the overwhelming evidence against him, he was left with no other option than to plead guilty, albeit at the very last hour on the day of the trial. I would like to thank the victims for their immense courage in coming forward and giving evidence against him, which has helped us bring him to justice for his deplorable actions."
Detective Constable Susanne Hayward of the Cumbria Police said that Savage is "a highly dangerous individual who has no respect for women". She said, "He subjected each of his victims to truly horrific ordeals. He would be persuasive and appear, when speaking online, a reasonable young man. This could not be further from the truth. He has shown no remorse for what he has done to these women. Even when being sentenced he showed no emotion at all."
"I would like to praise the bravery of the three victims. They have been so strong in disclosing what happened to them and have helped make sure that Savage cannot harm any other woman. If there is anyone who is a victim of any sexual offense I would urge them to contact us." She also warned any other single women to be careful while using online dating websites as colleagues of the victims praised their bravery for coming forward.
She said, "There are those, such as Savage, that use them to commit crime. Make sure the person you are talking to is the person they say they are before meeting. When meeting for the first time, choose a public place and let a family member or friend know who you are meeting as well as when and where. If at any point you feel uncomfortable make your excuses and leave."
Disclaimer : This is based on sources and we have been unable to verify this information independently.