Law enforcement in New Jersey revealed how an angry boyfriend fatally stabbed a woman and a popular Manhattan comedy-club owner -- who was also her boss -- over the weekend.
"Oh, my God! Oh, my God! Oh, my God!'' a neighbor heard a woman scream from a Maplewood residence early Saturday, the New York Post reports.
The incident claimed the lives of The Stand owner David Kimowitz, 40, a married father of two, and Karen Bermudez-Rodriguez, 26, the family's Colombian au pair.
At the time of the attack, Kimowitz's wife Laura and their two pre-school-age daughters were reportedly spending the weekend at the Jersey Shore.
According to neighbors, Joseph Porter, 27, the nanny's former boyfriend hailing from Elizabeth, NJ, appeared to be stalking her in the days leading up to the tragedy.
"The boyfriend was sitting parked here in a dark Toyota Corolla all day Friday. The other neighbors took notice. There was a little something off there,'' Kathy Cantwell, 63, who lives nearby, told the outlet.
Other residents claimed Porter got out of his car multiple times on the fateful day. That night, he positioned himself in some nearby woods as his ex-girlfriend threw a party for other nannies at the residence.
"The relationship went south, and he was kinda stalking her,'' one of the neighbors, who spoke on condition of anonymity, said of the embattled pair. On Friday, "My neighbor called his son and told him to keep the doors locked because he didn't like the looks of this guy."
Little did they know all hell would break loose just hours later.
"I sleep with my windows open. At 6 a.m., I heard it. It was piercing. Blood-curdling screams over and over,'' Cantwell said.
Andrew de la Torre, another resident, told tapinto.net, "There was a repetitive scream that sounded like someone saying, 'No! No! No!"
A jogger who was passing by the scene saw the bloodied nanny lying in front of the nearly million-dollar house and immediately summoned the authorities.
Bermudez-Rodriguez was pronounced dead at a nearby hospital within the hour, while Kimowitz was found dead inside the residence.
Police apprehended Porter in Newark, NJ, just hours later and charged him with two counts of murder and weapons possession. However, the motive for the double homicide is yet to be established.
The au pair had come to the States to learn English and had been working for the family for about a year, per NJ.com.
Kimowitz was well known on the comedy circuit, according to The Post, with his Union Square club drawing big names such as Tracy Morgan, David Chappelle, and Damon Wayans.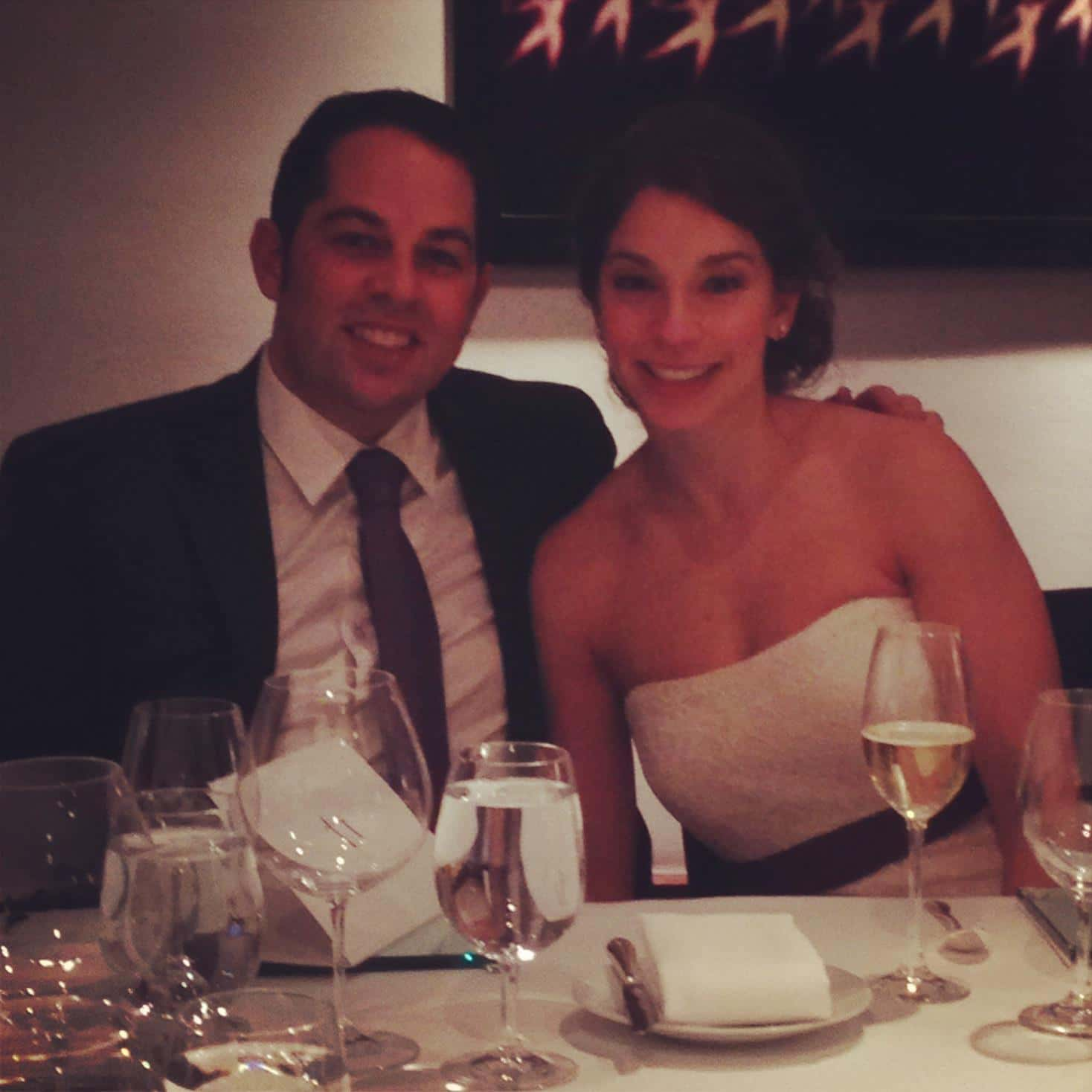 A neighbor standing near the home said Kimowitz's "brother was sitting right there in front of that tree with his head in hands, rocking."
"He was in shock. The only thing he kept saying was, 'My brother lives there, my brother lives there,'" they added.
According to one of Kimowitz's partners, the comedy club's shows are canceled through at least Monday night.
"This is such shocking news. A great guy and friend has passed this weekend," famed comedian Rich Vos tweeted. "Just talked with him last week and Fri night. He seemed so happy, a wife, 2 kids, his new club opened. And now this horrific new. David Kimowitz you will be missed. RIP,"
Kimowitz had moved to Maplewood with his family less than two years ago to escape city life, residents said.
"They moved from Manhattan.That was a big deal for them,'' Cantwell said. "He and his wife had just had their second baby. She's pushing 2 now. The older one is 4."
"David was a very nice neighbor,'' she lamented. "They bought a snow machine last year, and he snowplowed my sidewalks for me."