Warning: Graphic contentA 71-year-old man had his left forearm amputated after he was infected with a 'flesh-eating bacteria' from a sushi dish that left him with flesh rotting ulcers. A two-inch-wide blister had developed on his hand and doctors amputated his forearm to prevent further infection. 
The unnamed man was forced to take a trip to the emergency department in South Korea after he suffered from a fever for around two days.
He also experienced "excruciating pain" in his left hand. A case report in 'The New England Journal of Medicine' stated that around 12 hours before the man started to experience the pain, he had eaten a meal of raw seafood - a sushi dish. 
When doctors examined the man, they found that he had developed a deep purple blister which measured 3.5 by 4.5 cm (1.4 by 1.8 inches) on his left hand. Medics from Chonbuk National University Medical School, Jeonju, South Korea, were required to perform an emergency surgery on the patient.
However, even after their best efforts, they were unable to stop the skin lesions which developed into necrotic ulcers from spreading to the entire left forearm. After trying to cure the infection with several antibiotics, doctors finally had to amputate the patient's arm 25 days after his first visit to the hospital. 
According to the tests, the man's arm was infected by Vibrio vulnificus, a bacteria typically found in seawater that hails from the same family of bacteria which causes cholera. It is foodborne and waterborne but is commonly passed on through seafood.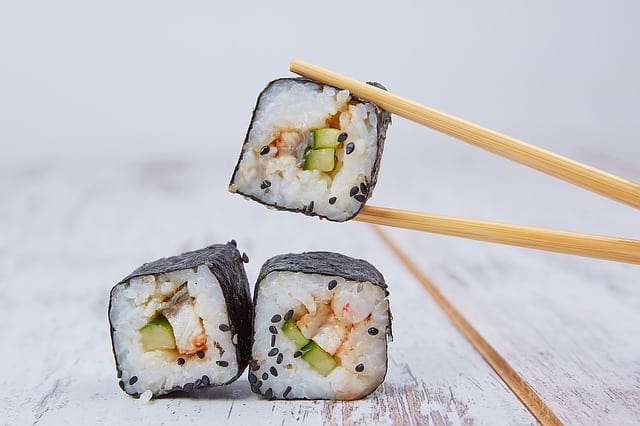 The symptoms of the disease include fever, low blood pressure, and skin lesions. As reported by the Centers for Disease Control and Prevention, the Vibriosis species of bacteria is said to cause 80,000 illnesses and kill 100 people in the United States every year.