Mama June and Honey Boo Boo ring in Pumpkin's wedding in Las Vegas It looks like Mama June's family has expanded by one as Honey Boo Boo's big sister just got married.
18-year-old Lauryn 'Pumpkin' Shannon decided to tie the knot with her fiance Joshua Efird in Vegas on Monday night.
As reported by TMZ, Pumpkin got engaged to her boyfriend when she was just 16-years-old after dating for only nine months. Despite the age gap, Mama June approved of the engagement as the children were taking it slow. The plan was to wait for Pumpkin to turn 18-years-old at least before getting married.
Joshua popped the big question only two days before Christmas during a dinner at a seafood restaurant.
However, in the spirit of taking things slow, the young couple had a baby girl in December. There were TV cameras at the wedding party so it is highly possible that it will be featured on the new season of "Mama June: From Not to Hot."
Mama June Shannon from 'Here Comes Honey Boo Boo' is famous for raising pageant princess Alana 'Honey Boo Boo' Thompson. Mama June recently went through a rather drastic weight loss especially with the wedding of her cheating ex-husband Mike 'Sugar Bear' Thompson.
The 38-year-old reality TV star underwent several weight loss surgeries and plastic surgeries which were documented in the series Mama June: From Not to Hot.
As reported by PEOPLE, the first episode of the show saw Mama June being taken into surgery. "I'm going to look completely different. But I'm scared, too," she admitted to her daughters as tears filled her eyes.
"When I'm done, I'm not even going to recognize my own self in the mirror," she concluded.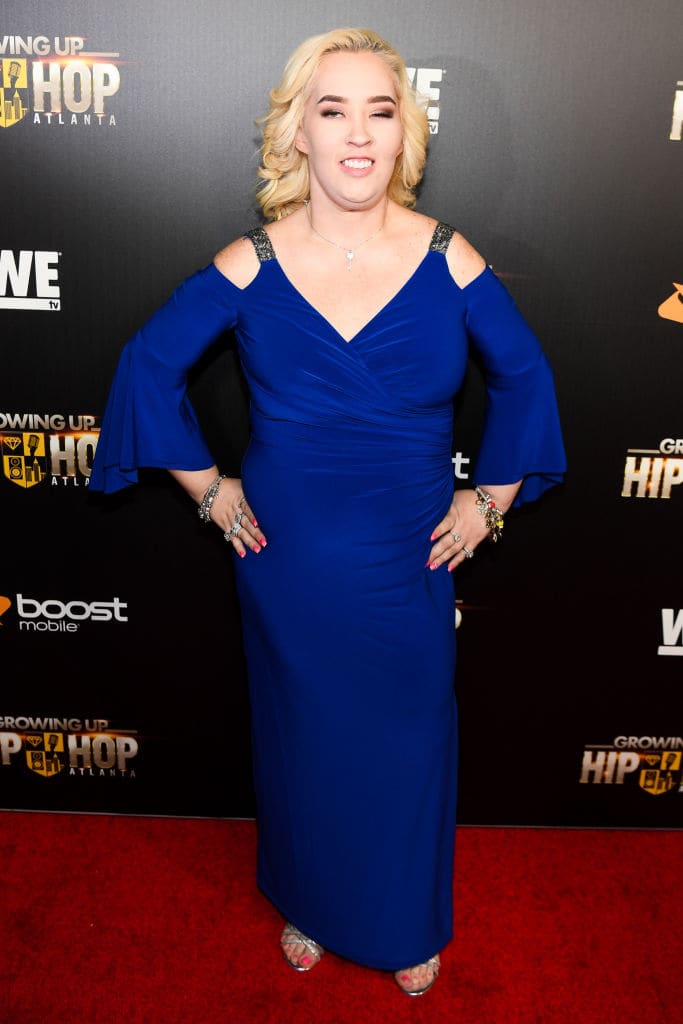 With support from her close family and friends, Shannon is hoping to be able to transform her life for the better and battle self-doubt.