MH370 may have 'secretly landed and taken off again' during mysterious one hour gap The missing Malaysian Airlines flight MH370 may have landed for a short while before taking off again after it mysteriously disappeared, an expert claims. The aircraft reportedly went "dark" for one hour and thirteen minutes and it is not yet known what happened to the plane during that time.
According to Jeff Wise, the author of 'The Plane That Wasn't There', the aircraft could have made a single turn, gone around in circles or even landed and taken off again, the Express reported.
The MH370 flight disappeared on March 8, 2014, while flying from Kuala Lumpur International Airport, Malaysia, to Beijing. The flight had 227 passengers on board from 15 nations along with 12 Malaysian crew members. Debris of the plane has reportedly been found in various islands, particularly in Africa. However, the reason for the crash has not yet been ascertained.
"The big unknown was what happened between 6.28 p.m when the satcom was turned on and 7.41 p.m. Had the plane made a single turn or flown around in circles, or perhaps even landed somewhere and then taken off again?" Wise said.
The period of time during the plane's disappearance is important as it determined which direction the aircraft began flying in and from where. If the plane did make a landing and then took off again, it could have occurred in Malaysia or a nearby country, according to reports. The nearby countries include Indonesia, Thailand, Vietnam, and Cambodia. The author suggested that considering these nations have vast areas of open jungle or mountains, it is possible that the doomed MH370 landed without anyone noticing it and took off again.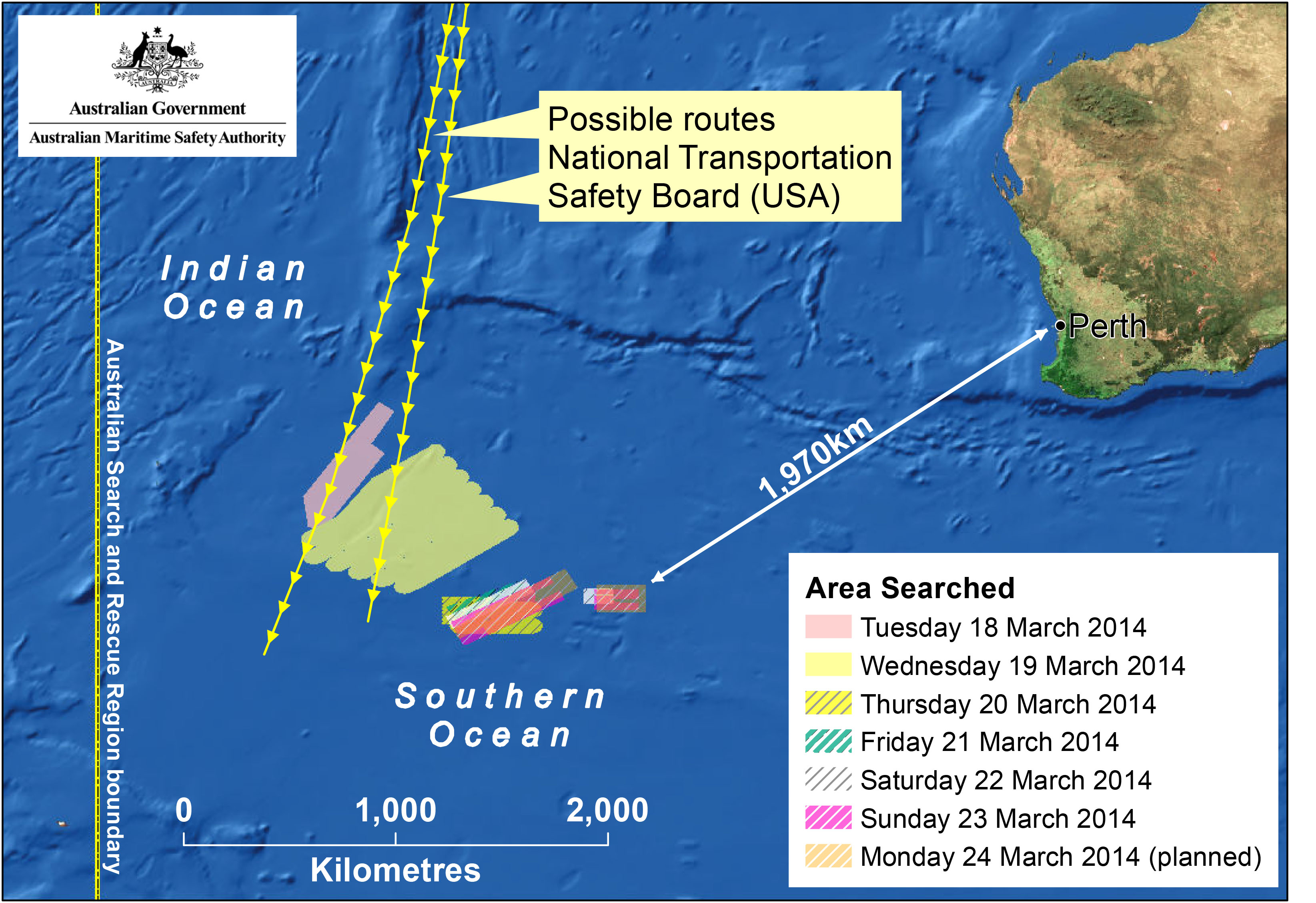 If the aircraft did land in one of these nations, it could have left clues in the place it landed, giving insights to what occurred on March 8, 2014. Last month marked the fifth anniversary of the plane's disappearance and the families of the victims are still awaiting answers about what unfolded that day as two massive search missions for the doomed plane could not locate its debris.
The daughter of an MH370 passenger, Grace Nathan, while talking to NBC, said: "I can't help but wonder 'where is my mother? Why did I have to travel all the way to Africa to look at beaches to look for small pieces of debris? Why haven't we found the plane? It invokes a lot of emotions and questions."
Malaysian authorities in January, this year, confirmed that the plane debris that washed up on a beach in South Madagascar was "most likely" from the MH370 plane. The five pieces of debris, which washed ashore, were reportedly handed over to government officials at the Malaysian Ministry of Transport's headquarters in Putrajaya in late November last year to determine whether the pieces were from the particular flight.