Madonna bares it all in raunchy topless mirror selfie while leaning on crutch post-knee injury
The singer was seen sporting a pair of black panties and a sequined hat. She had captioned the image, 'Everyone has a crutch' (Getty Images)
Madonna set the Internet on fire with her latest racy selfie. The 'Hung Up' singer took to Instagram on Monday to share a topless mirror selfie. In the picture, Madonna used her arms to cover up her bare chest while leaning on a crutch, four months after her knee injury.
The singer was seen sporting a pair of black panties and a sequined hat. She had captioned the image, "Everyone has a crutch." Her 15.2 million followers were full of praise and commented on the picture.
One fan shared, "Do you know that you have empowered women all these years to do just we want to? You are AMAZING." Another fan wrote, "That's why I love you, since 1986. For your honesty, for your confidence, and why you are always yourself. You are the strongest woman in the world!"
"They say you only fall in love once, but that can't be true. Every time I look at you, I fall in love all over again," commented another Instagram user.
Ever since March, Madonna has been dealing with her knee injury after she had fallen on stage. Post the injury, the 'Like a Prayer' singer has been using a cane and knee supports while recovering.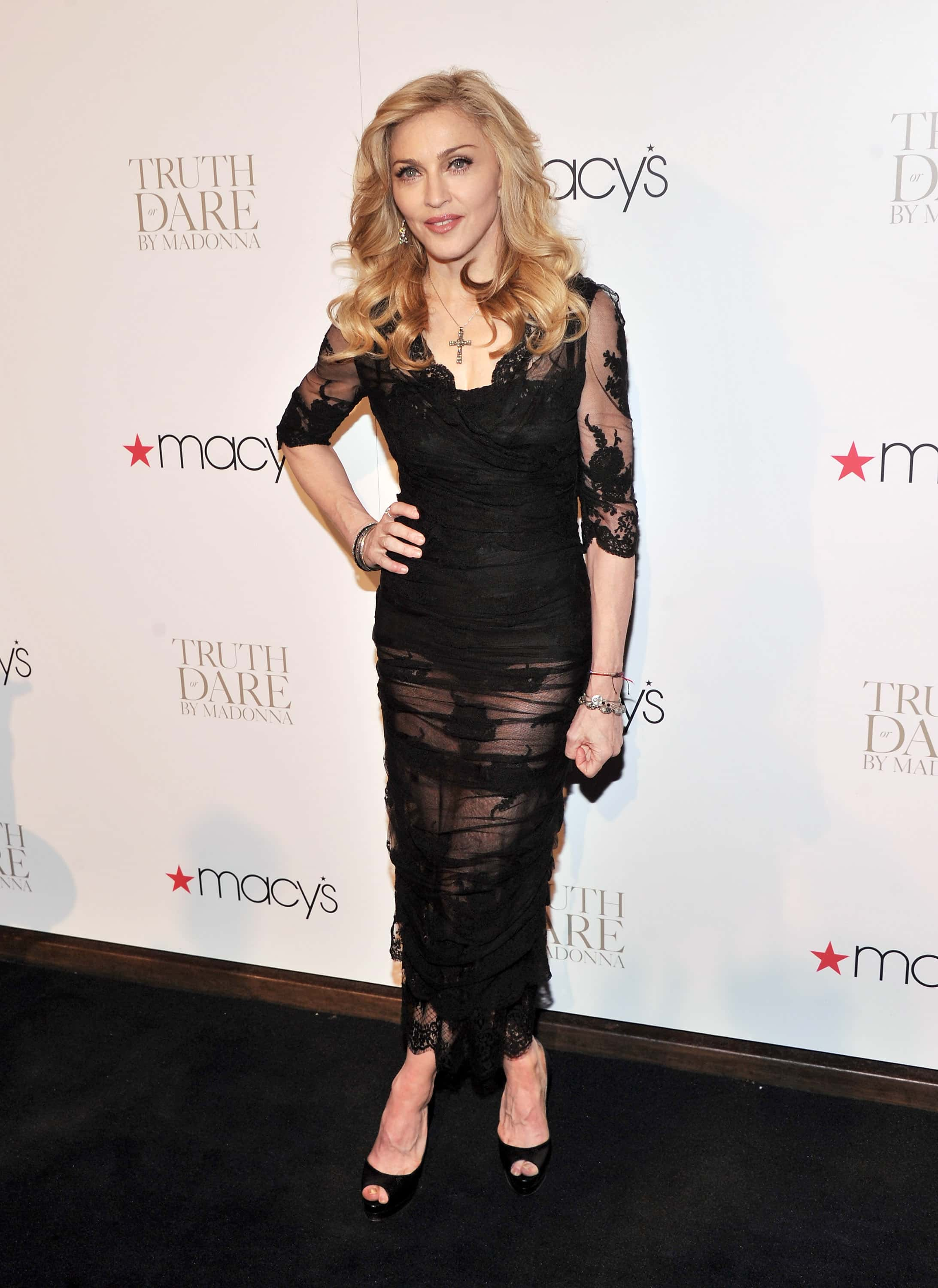 At the time, Madonna had taken to Instagram to share with her fans that she had hurt her knees while falling on the stage "when a chair was literally pulled out from underneath me by mistake and I landed on the floor on my tail bone."
Back in May, she had updated her fans on her health and said that she had been getting "regenerative treatment" after being in immense pain for several months. She had also shared some racy lingerie pictures of herself as she remained in self-isolation at home amid the coronavirus lockdown.
Alongside her pictures, she had written, "Finally going to get my regenerative treatment for my missing cartilage!! I would be jumping up and down if I could after 8 months of being in pain."
Recently, Madonna had opened up on her thoughts on Independence Day on Instagram, "We can't celebrate freedom until we are free." She added, "July 4th, 1776 Black Americans were still enslaved and Native Americans were being subjugated."
"This 4th of July we're not wearing red, white, and blue. We're wearing ALL BLACK. Independence day is another BLACKOUT day so they know we are in this together," she said.
"Pass this on so the world knows BLACK LIVES MATTER," she continued. Madonna has also previously spoken out about POTUS Donald Trump and had shared a video of him from his Tulsa rally.
It was during the rally where he had said that coronavirus testing was a "double-edged sword". In reference to this comment, Madonna had said, "Let me get this straight........Let's slow down testing of COVID in America because the numbers of people testing positive are getting too high for Trump to deal with."
"And let's make it a law for anyone who burns the flag to go to jail for one year but let's have no law or reform or consequences put in place for Police officers who shoot and kill black victims for no reason!! Finally- Trump is upset about George Washington's image being desecrated even though George Washington owned Slaves!!"
"I'll take Sleepy Joe Biden any day over this White Supremacist Aka/ Nazi Aka Sociopath that's in The WHITE HOUSE!" she concluded.