'Lucifer' Season 5: Release date, plot, cast and everything you need to know about Netflix's supernatural show Netflix, who became the savior of 'Lucifer' after it was canceled by FOX, is giving it one more season to wrap all the stories up. Recently aired season 4 was the first one to be aired on the streaming platform after stans of the show made #SaveLucifer trend everywhere.
Season 4 received great feedback and the answer to "What is it that you desire?" for every 'Lucifer' fan became Season 5 of 'Lucifer' inspiring Netflix to renew the series for one last season.
The news of 'Lucifer's return was announced on the official Twitter handle along with a video of Tom Ellis screaming ecstatically before adding, "I'll see you in hell."
Release date
'Lucifer' Season 5 will arrive on Netflix on August 21.
Plot
'Lucifer' is based on the DC Comics character created by Neil Gaiman, Sam Kieth, and Mike Dringenberg taken from the comic book series 'The Sandman', who later became the protagonist of a spin-off comic book series, both published by DC Comics' Vertigo imprint. The series has been revolving around Lucifer Morningstar, the Devil, who bored of Hell and all its humdrum affair, comes to Los Angeles disguised as the owner of a nightclub, and a consultant for the LAPD. In his free time, the devil helps the LAPD solve crimes with his superhuman strength and invulnerability, and his ability to make people tell him their hidden desires.
Cast
Tom Ellis as Lucifer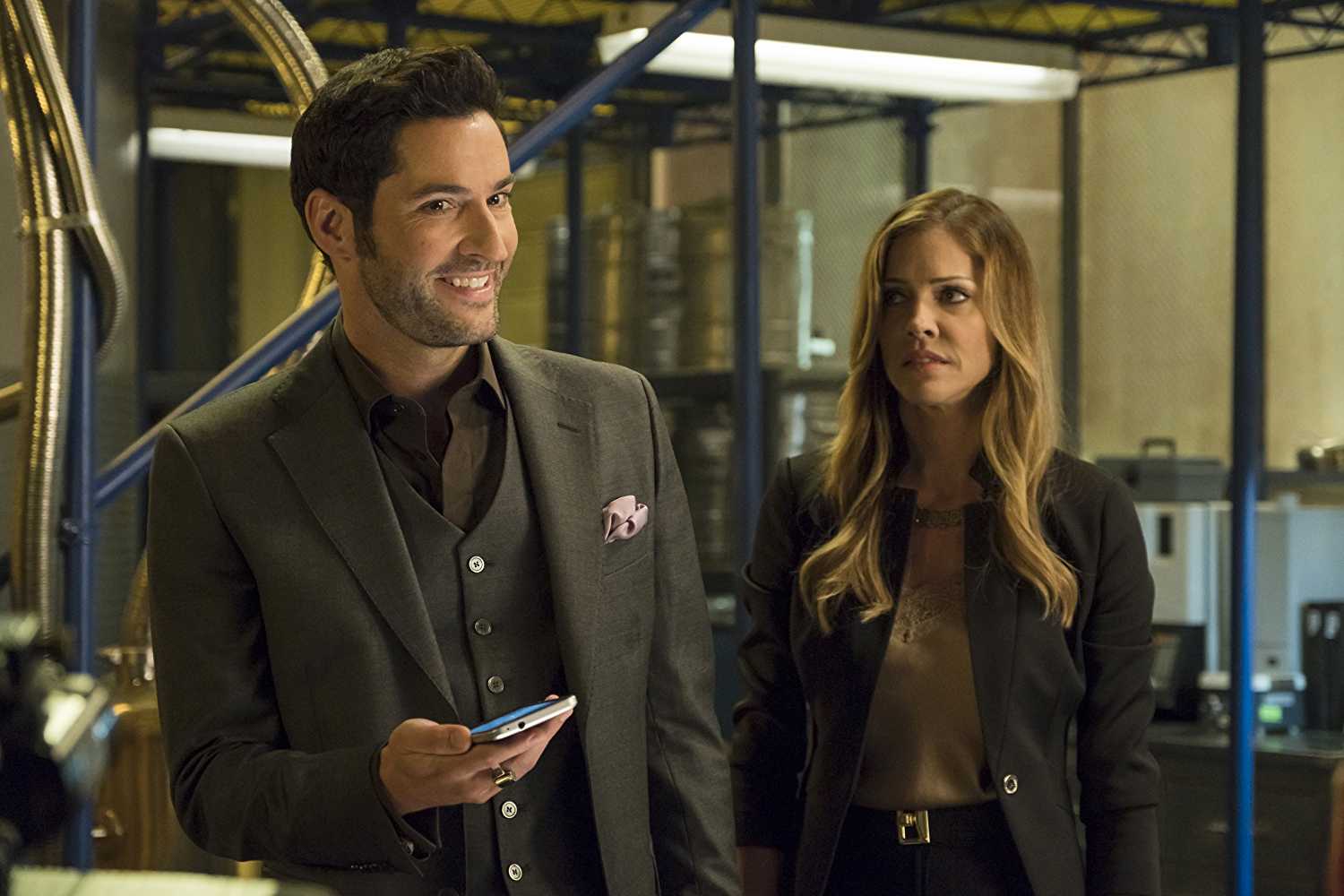 Tom Ellis will be back to resume his role as Lucifer, along with Lauren German who will take up her role as Detective Chloe Decker. Ellis' character on screen is quite a contradiction of his life, since the actor's father, sister and uncle are all Baptist ministers, with his uncle, Robert Ellis, being principal of Regent's Park College, Oxford.
Kevin Alejandro will also be back as Detective Dan Espinoza, as will Lesley-Ann Brandt as Mazikeen, Aimee Garcia as Ella Lopez and Rachael Harris as Dr Linda Martin. Inbar Lavi as Eve and Graham McTavish as Father Kinley could be expected to reprise their roles.
Dennis Haysbert as God
You would have seen him in Fox TV's '24' for almost 81 episodes. Haysbert might have shot to fame with his performance in '24' but the American actor and voice artist has more to his resume than the crime-drama-thriller. He has also extensively worked on 'Now and Again', 'The Unit', 'Blue Bloods', 'Brooklyn Nine-Nine' and many more television shows. In his movie appearances, the roles he played in 'Dark Towe', 'Jarhead' franchise, and 'Sin City', are worth mentioning. Haysbert's appearance in 'Lucifer' Season 5 will be the debut of God in the show.
Writer
Tom Kapinos picked up Gaiman's character and helmed him into televisions' most likable devil. However, before this Kapinos had quite a few projects up his sleeve. In 1999, Fox 2000 purchased his first sold screenplay, 'The Virgin Mary', with Jennifer Aniston playing the title role. Although the film was never made, after reading 'The Virgin Mary' the producers of 'Dawson's Creek' offered Kapinos a job. After beginning his career in television in 1999 as a writer and eventually becoming executive producer on 'Dawson's Creek', Kapinos moved on to his own series, 'Californication', a dramedy on which he was executive producer and chief writer.
Season 3 recap
After Lucifer revealed his true face to Chloe at the end of season 3, the two bonus episodes take place in a different timeline as god narrates the events where Chloe's father John Decker, survived the shooting that was supposed to take his life. This immediately changes the course of things and Chloe ends up being an actress instead of a cop. The story ponders if Chloe and Lucifer would have still found each other if Chloe wasn't put in the path of Lucifer's life. They do meet when Chloe's friend, a stunt man in her film, is murdered at Lux and both Chloe and Lucifer try to find the killer. This altered timeline proved that although Lucie may have shown his devil face to Chloe, no matter what time they are in, they have always been destined to meet.
Where to watch
When the show returns with Season 5, you can watch it on Netflix. Until then, you can revisit the first four episodes added to your viewing library.
Watch this space for more updates on 'Lucifer' Season 5.