'Love Island' Season 2: Meet the 11 hot singles looking for true love on the island this summer You'd be lying if you said that the ongoing pandemic hasn't affected your dating game. Thanks to the new norm of social distancing and quarantining, dating is restricted to virtual dates. While we were maybe unable to go on dates, we can live vicariously through these 11 young singles, who are ready to risk it all in the hopes of finding their perfect partner on 'Love Island'.
CBS' hit show 'Love Island' features 11 young singles, who are referred to as "islanders". These islanders need to be coupled up throughout the show and occasionally complete various challenges assigned to them. The goal of the show is to remain coupled up until the end of the season, the winning couple will receive a cash prize and possibly a new romantic prospect. So, in case you're wondering who these young lucky islanders are, then read on to know all about them.
Carrington Rodriguez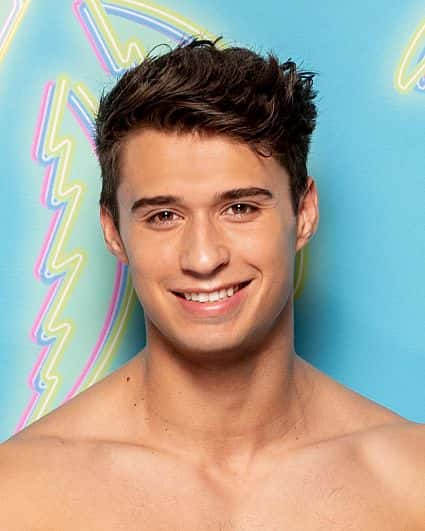 Carrington is a 22-year-old young sales manager. He may have closed millions of dollars worth of deals, but is yet to find his perfect partner. His last relationship ended three years ago, and now his is finally ready to meet a girl who will drive him "crazy inside". Carrington's dream couple is none other than star crossed lovers — Gatsby and Daisy of 'The Great Gatsby'. This young sales manager wants a relationship like that of Gatsby and Daisy. Aside from idolizing the tragic lovers, Carrington enjoys working out and snowboarding.
Mackenzie Dipman
This 24-year-old student from Arizona is all set to find her perfect prince charming on 'Love Island'. According to her bio on CBS, all her exes were millionaires! We wonder if she is ready to break her pattern of dating a millionaire on 'Love Island'. Mackenzie reportedly has a huge crush on Matthew McConaughey ever since she was just five. According to her, "he's "a version of my dream man—a Southern gentleman with a Texas accent."
Cely Vazquez
Cely is a 24-year-old California girl. She broke up with her boyfriend just a little over a year ago due to compatibility issues. According to Cely, their zodiac signs are to be blamed for their dramatic fights. She says, "He's a Virgo and I'm a Gemini, so we just didn't agree on much." She is a legal secretary, who is ready to meet a guy the old fashioned way — a good old reality show! This beautiful Cali girl has never downloaded a dating app in her life. Her biggest celebrity crush is Patrick Swayze, she explains: "He was a Leo and I'm a Gemini, so we'd be 100-percent compatible."
Justine Ndiba
This 27-year-old Jersey girl is definitely someone to watch out for. She is a full-time billing coordinator, part-time go-go dancer, and 'Love Island' superfan. She recently ended her six-year-old on and off relationship to join the show. Justine was born in Democratic Republic of Congo and emigrated to the US in 2001. According to her, John Legend and Chrissy Teigen are relationship goals. She is looking for a tall guy to be her partner. "Height is huge for me because I spend 80-percent of my time in heels. I love wearing them because they make me feel confident, sexy, and I just love how they look. So, if I'm always wearing heels, I want the guy I end up with to be taller than me in heels," she explains.
Moira Tumas
Moira is a 28-year-old model from New Jersey. She ended her eight-year-old relationship because he wasn't ready to get married. Moira is looking for a best friend, with who she can go on adventures, relax and chill. Moira's celebrity crushes are Paul Rudd and Liam Hemsworth. If she could write her own dating profile, it would be: "I'm carefree and love to dance. Looking for a person where we can tolerate each other for the next 80 years."
Kaitlynn Anderson
It's been six years since 27-year old Kaitlynn broke up with her boyfriend. She is finally ready to move on and zeroed in on 'Love Island' to find her perfect guy. Her celebrity crush is Leonardo DiCaprio. She claims that she is obsessed with murder mysteries and always wanted to be a detective.
James McCool
Despite his edgy tattoos and cool last name, James considers himself to be "goofy dork". After serving in the military, this 27-year-old decided to become a personal trainer and help people achieve their goals. He wants to feel that "it feeling". "The feeling you have with someone you can't describe. The feeling of that connection where it just works and flows naturally. Haven't really found that yet so I'm looking for that," explains James. His ideal romantic partner is someone "funny, giggly, likes to laugh, and doesn't take life too seriously."
Connor Trott
Connor has a master's in accounting from Duquesne University, and is looking for a smart and beautiful girl. He has relied on Instagram DMs to get his dates, but now he is ready to test the waters of 'Love Island' to find his ideal match. His ideal romantic partner is "someone who's completely and undeniably open and honest. Ideally, fit and likes to get outside."
Tre Forte
This 24-year-old personal trainer is all set to find his perfect girl on 'Love Island'. Tre believes his confidence and culinary skills can woo the ladies. His celebrity crush is Rihanna because she's not just beautiful but also talented.
Johnny Middlebrooks
As a college athlete, Johnny hates his reputation of being a player. He claims he's a very romantic person and is seeking for a serious relationship. He cotes Will Smith and Jada Pinkett-Smith as his relationship role-models. Johnny believes he'll be a great boyfriend due to his "ability to listen, compromise, forgive, understand and love."
Jeremiah White
Jeremiah is a 22-year-old country boy, who is a self-proclaimed flirt. He likes to fish, hunt and workout. His relationship role models are Jay Z and Beyoncé. His celebrity crush is Keri Hilson because "she is gorgeous and she has a little spice." 'Love Island' Season 2 premieres on Monday, Aug. 24 at 8/7c on CBS.