'Cult mom' Lori Vallow's sister-in-law Kay Woodcock reveals she feared being 'next on the list' to be killed
Kay, who is Lori's fourth husband Charles' sister, was worried when her brother made her the beneficiary of his $1M life insurance IDAHO COUNTY, IDAHO: Kay Woodcock, the grandmother of Joshua "JJ" Vallow - one of Lori Vallow's slain children - has revealed that she was worried the 'cult mom' would kill her as well. Her fears heightened when Charles Vallow, Kay's brother and Lori's fourth husband, secretly made her the beneficiary of his $1 million life insurance policy, which was previously in Lori's name.
Lori was the biological mother to Colby and Tylee from her first and second marriage and the adoptive mother of Joshua, who was Charles' grandnephew before the adoption. She and her lover Chad Daybell were indicted in 2021 on first-degree murder charges and other counts in the September 2019 deaths of her children, Tylee, 16, and Joshua, 7. The charges also included the death of Daybell's first wife, Tammy Daybell. Lori met Chad in 2018 while she was married to Charles, who was murdered in July 2019 by Lori's brother, Alex Cox. Just over a month after Charles' death, the husband of Lori's niece, Brandon Boudreaux, was shot during an attempted drive-by believed to be carried out by Alex, as per The Sun. Following this, Kay Woodcock thought that "she is next on the list."
RELATED ARTICLES
Sick Lori Vallow smirks and giggles ahead of capital trial for killing her children
Lori Vallow: Idaho 'cult mom' found 'mentally unfit' before trial for killing her children
Talking to The Sun, she said, "After we found out about Brandon, I really started to worry. I started carrying my pistol around my house with me if I was home alone. I would carry my pistol from room to room, so if I went in the shower or something, I'd put the pistol on the counter; if I was in the living room watching TV it would be on the table right next to me." She added, "I would also never go out in my car without it. I was worried about how dangerous Lori and Alex were becoming ... I thought they could be coming for me next."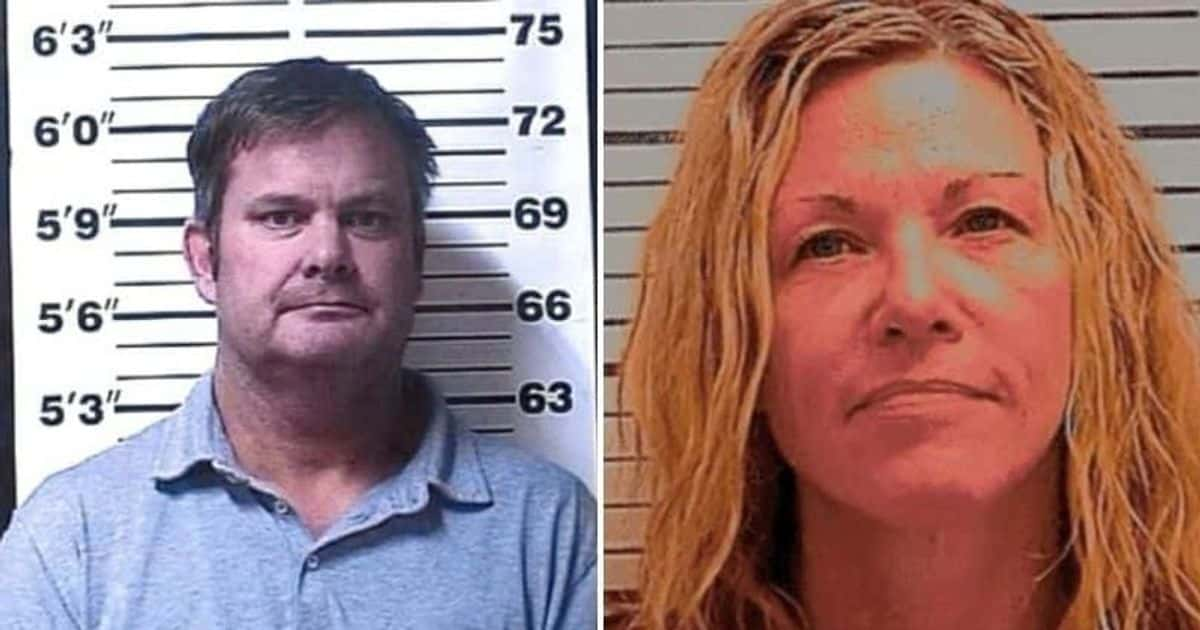 Kay, who met her brother Charles in 2019, said he was worried by Lori's strange behavior, which included transferring $35K from his business account into her own while referring to him as "Nick Schneider, the name of an evil spirit she believed had possessed him." Apparently, Charles also told Kay that Lori didn't want him anymore. "He said, 'She doesn't want JJ and you'll end up raising JJ so I want you to have the money.'"
Soon, Charles filed for divorce, citing fear for his and his children's safety. The court documents read, "[Lori] believes that she is receiving spiritual revelations and visions to help her gather and prepare those chosen to live in the New Jerusalem after the Great War as prophesied in the Book of Revelations." He also mentioned that Lori threatened his life, telling him she was a God preparing for Christ's second coming in July 2020 and warning him that if he got in her way, she would kill him. In July 2019, he was killed by two gunshots.
Share this article:
'Cult mom' Lori Vallow's sister-in-law Kay Woodcock reveals she feared being 'next on the list' to be killed