Living With Freedom | Pregnant Maria Shepherd was imprisoned for her stepdaughter's death, 25 years later she was found innocent Living With Freedom is a special series by MEA WorldWide (MEAWW) that explores the lives of those wrongfully incarcerated after they are exonerated. Through these stories, we hope to give readers an insight into what it takes to start over.
There was a time when the now 50-year-old Maria Shepherd loved cop shows. She loved the rush of justice being served, criminals being put behind bars and the swanky detectives just going about life doing their jobs as no one else could. 'Law & Order' was her absolute favorite. Now, she can't stand the opening - it reminds her of the metal doors closing in on her at night when she was serving out her prison sentence. She can't fall asleep with the radio on at night, they remind her of the times she had to play whatever was on the air to her unborn child as she sobbed quietly into the night.
Maria Regina Shepherd, then 21, was a mother of two young children and pregnant with her third child when her one of her kids, her stepdaughter Kassandra, passed away. Kassandra was 3 and a half years old at the time and had suffered from two grand mal seizures - one of them she never came out of. Maria was wrongfully charged, convicted and sent to prison for causing her death.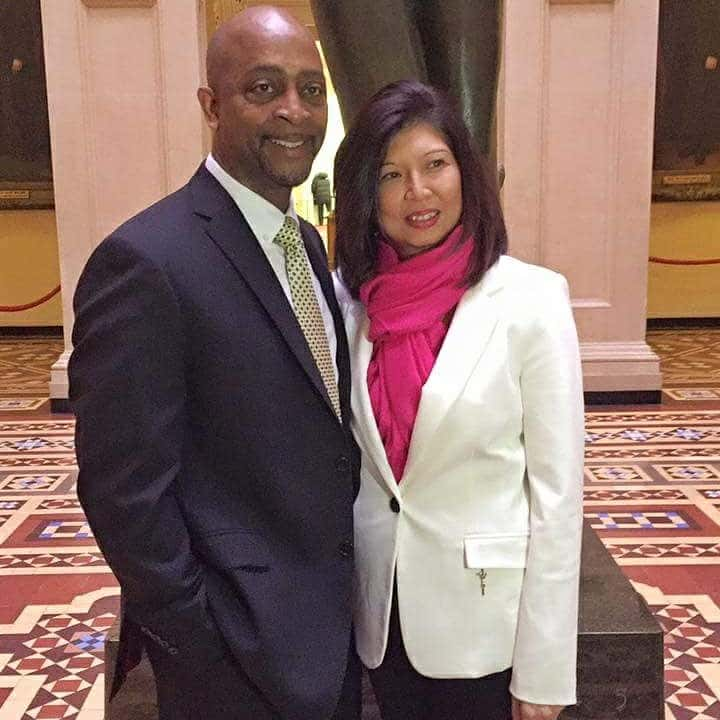 Ashley, her husband, and Maria had brought her home after a bitter custody battle with Ashley's former partner who knew Maria since high school. They weren't rich or anything, she says, but they had a better environment for her. The mother had constantly badgered the family, constantly calling the cops on allegations of abuse. She claimed Maria was burning her scalp or that she was forcing Kassandra to call her "mommy".
Maria had been at home on the fateful evening of April 9, 1991. Kassandra had twitched her shoulders a little earlier in the morning and Maria had no idea that it was actually a seizure. "I had no idea what a seizure looked like in a child. Her eyes rolled back for a second and then she went and laid down because it wasn't feeling well," recalls. When Ashley came home, he bathed the baby because she had just thrown up and they were sitting on the couch. Suddenly Kassandra had another grand mal seizure. "It was very horrible, heartbreaking," she says, her voice breaking.
What really derailed the whole train of incidents was a meeting with the doctors at Sick Kids, Toronto's Hospital for Sick Children. Dr. Charles Smith, who was at the time a god-like figure in pediatric forensics at Sick Kids. He would later go on to be investigated for his illegal crusade against who he thought were child abusers, but his testimony sealed the notion that Kassandra had been abused. According to Smith, who conducted Kassandra's autopsy, she died as a result of abuse, involving a blow or blows to the head, leaving a watch-shaped mark under her scalp.
"It was tunnel vision," she recalls. When they're set on you just to close a case, it becomes a cause of wrongful conviction, she says. They hounded the pregnant woman, who had just lost her step-daughter for hours on end, they threatened to take her kids and broke her down till she just wanted it to be over. "I was so tired mentally, I just wanted to scream and say do whatever what you want, just leave my kids alone," she says in tears. She signed a false confession saying she had struck her child. "I had to look my husband in the face and tell him," she says, "he looked like every ounce of life dropped inside him."
She pled guilty to manslaughter and on October 22, 1992, Maria, now pregnant with her fourth child, was sentenced to two years imprisonment. She had no prior criminal records or run-ins with the law. Maria gave birth to a little girl on March 31, 1993, five months into her prison sentence. She was released to a half-way house just in time to give birth to their youngest daughter. She was released on parole on June 21, 1993, eight months after being imprisoned and reunited with her children, Jordan, Natasha, Chelsea, Chanel, and Ashley - they're still together. Her voice just lifts up every time she talks about her kids.
Maria first started working as a receptionist for her defense counsel after being released. A job that was meant to be for two weeks ended up being with her for five years. "I ended up becoming the office manager for criminal lawyers," she says. She then branched out as a paralegal with their blessing. During this time paralegals did not require licensing in Canada which changed after 2007, but because of her conviction, she couldn't practice. And it was only in 2008 that Smith's inquiry by the chief forensic pathologist in Ontario began.
Maria was permitted to write the exam in 2010 - she cleared it, but it would be many years later on October 28, 2016, that she was allowed to practice. Then, 25 stressful years later on February 29, 2016, the truth was finally acknowledged by the court with the help of counsel James Lockyer and his team from Innocence Canada. "I picked up my son from his work and we must have cried in the car for three hours," she recalls. She lost her mother seven months before she was finally acquitted and she never got to see her daughter's name cleared.
"I raised most of my kids as a convicted murderer," she says sobbing. She was released right in time for the birth. She has no memories of it except for asking for medicine, she says. "I can't even describe the guilt I feel," she says. Then they took her away from her within three hours.
While they protected the children when they were young about what had happened, it didn't take a second for the world to try to break them down. Her son feared for his mother's safety and wellbeing. Maria later learned that her son Jordon, in his high school years, would actually panic thinking that Maria would kill herself when he'd hear her cry. "He thought I would hang myself from the banister of our stairs because I had given up," she recalls.
Her other daughters, one who was in elementary school came home crying one day because they had called her mom a "baby killer". "One of her classmates had clipped out a newspaper article and was running around class showing it," she shares, trying hard not to cry. Her daughter had refused to go to school for a while. She closed up when she grew older and did not talk about her feelings. But her kids had been there with her even though she didn't know it. "When she stood on the stairs with me at the Court of Appeals, she told the press for the first time, 'My mom is a warrior'," she said crying. Her son was with her at every court hearing she says, tears running down his face. He would always comfort her, every time she would get impatient.
Maria says the only reason why she didn't get beaten or killed in prison was that because she was pregnant. She went to therapy from 1991 to 2017 with a forensic psychologist. She is currently the Co-Director of Innocence Canada, formerly known as the Association in Defence of the Wrongly Convicted, and she's the founder and CEO of Shepherd Advocacy & Litigation. She also spends her time growing a beautiful garden, spending time with her grandchildren and advocating for the wrongfully convicted.